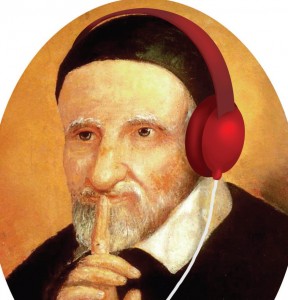 A new year means a new you  ­— or so every resolution promises. Instead of going into total black bear hibernation mode to survive every polar vortex or ice storm Mother Nature decides to throw at you, you've whittled down your binge-watching to just four hours per day to make time to sweat it out at the gym. Good for you.
I have a very love-hate relationship with the gym, in that I love the sedated and accomplished feeling afterward, but hate that my round trip journey to the good ol' Ray takes two hours, thanks to traffic (yes, I'm one of those people who insists on getting that front-row parking spot at the gym). Fortunately, I've reframed working out as "music festival training" or an excuse to listen to very loud music on obnoxiously large over-ear headphones.
Here's a playlist of songs Editor-in-Chief Courtney Jacquin and I have created to jump-start your workout.
1. Crystal Castles – "Baptism"
I really hate running. I was a captain of my JV soccer team in high school but spent more time cheering on my team because of my hatred of running. Thankfully Crystal Castles scares the absolute bejeezus out of me enough to get me to run.
2. Kanye West – "Blood on the Leaves"
One of the things I feel most passionately about in life is that this song is the best for working out, hands down. I was training for the Chicago Marathon the summer "Yeezus" was released, and this song got me through. When the bass kicks in it's scientifically proven you can run 100 percent faster. — Courtney Jacquin
3. Vampire Weekend – "Walcott"
The key to finding great workout/running songs is the constant beat. The drum beat in this song somehow matches perfectly with my running pace, so it's perfect to keep me going at a steady pace. Also, doesn't everyone want to get out of Cape Cod tonight? — Courtney Jacquin
4. Cut Copy – "Hearts on Fire"
I really wish interpretive dancing on the elliptical was a socially acceptable activity.  Heck, I wish interpretive dancing were a gym class. This song is the number one reason I hold that belief.
5. White Lung – "Down It Goes"
Any song that makes you want to run into people or smash things is prime for working out. Just attempt to channel that energy into something productive, like improving your 12-minute-mile.
6.  Girl Talk – "Feed the Animals"
Sure, including an entire album is a slight cop-out, but Girl Talk mashes every amazing pop song into one 40-minute mix. He also wears a bandana on his forehead while he performs, which screams athleticism. Now you can think of your workout time as a solo party in which you have to count calories, or something.