'Two years free': Economic ramifications of Obama's community college tuition proposal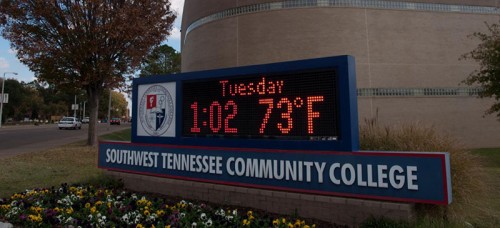 High schoolers, adult learners and school administrators sighed in relief as the Obama administration proposed a plan on Jan. 8 to make two-year community colleges free for many Americans.
The plan — referred to as America's College Promise — is supposedly oriented toward people who are "serious" about attaining a degree or professional license. It would provide tuition funds for students meeting certain criteria, such as attending classes at least half time with a 2.5 GPA, and the administration estimated that an average full-time community college student would save about $3,800 in tuition per year.
"This isn't a blank check. It's not a free lunch," Obama said when announcing the plan. "But for those who are willing to do the work … it can be a game-changer."
Inside Higher Ed reported that students would receive such funds up front, meaning that recipients from this program could presumably still receive aid from other sources such as Federal Pell Grants and use that additional aid for textbooks, living expenses or other costs.
Importantly, however, many of the other details have yet to be fleshed out. The White House predicts that 75 percent of the program — which would carry a $60 billion price tag over 10 years — would need to be funded by the federal government, with states picking up the additional onus of funding. This would naturally require Congressional and states' approval for the plan to become a reality, as the LA Times reported that it is infeasible for the plan to operate solely through executive action.
"I would guess that some states would not participate," William Sander, a professor of economics and educational policy, said when discussing the possibility of a shortfall for some students. "(Additionally), the chances that this particular Congress will approve it are low."
Yet, there remains some hope that community college is an issue that the Democratic White House and its opponents can agree on. The nationwide plan is partially based on a community college system already implemented by Republican Tennessee governor Bill Haslam. Additionally, the state's two Republican senators traveled with Obama as he pitched the plan at various locales, in what is possibly a gesture of bipartisan cooperation.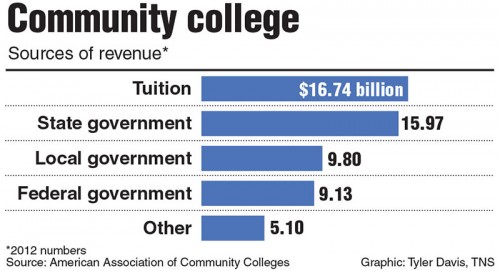 The implications of this policy extend beyond the community college realm. Some economists compare the current student debt crisis to the home mortgage bubble leading up to the 2007 recession, in the sense that inflated tuition prices encourage large amounts of borrowers to take on risky loans, which are often passed on by lenders to other interests in order to minimize their risk.
This hurts not just student borrowers; it can create economy-wide harm in the sense that debt investors lose wealth, and home and car markets are harmed by debtor's inability to take on mortgage risks and investments.
However, Sander described the possibility that, "More students might take more of their coursework at community colleges where it is cheaper, (putting) downward pressure on tuition at four-year schools." In essence, newfound competition from community colleges would force standard colleges to rethink the unconditional rise of prices.
There is also the hope that the policy could address the United States' lagging educational capacity in the international world.
"The problem is that not enough young adults are going to college," Sander said. "The U.S. used to lead the world in this statistic. Now, there are many countries that have higher rates of college attendance and completion."
There is worry that this educational discrepancy could lead the United States to lose even more jobs to international competition. In addition to the well-documented phenomenon of American de-industrialization, Maxaur business consulting predicts that the outsourcing of white-collar service jobs could be a $25 billion market by the end of 2015, up from the $7 billion worth of such outsourced jobs in 2003.
It remains unclear whether the proposal would ever be successfully implemented or effectively address such concerns, but community college students around the nation will surely be observing the political process in the following months to see whether such promises of tuition relief ever become reality.