Breaking the silence: Protest songs sound loudly in every era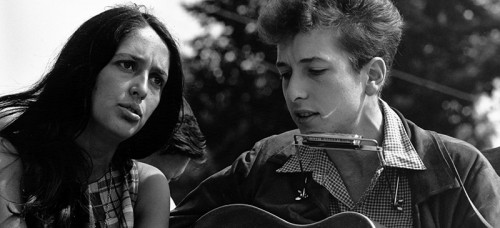 John Lennon's tender anthem "Imagine" is a protest song that everyone recognizes instantly when its slow piano notes lure in the listener. It was also nearly the only one of his songs that was played incessantly when Lennon was murdered Dec. 8, 1980. The melody that frames the lyrics is soft and ethereal; meanwhile, Lennon spells out his version of utopia. 
What many people miss from the lyrics of the song is that Lennon is advocating socialism, atheism, lawlessness, non-consumerism and many other radically left ideologies. Spelled out on the page, the words resonate. Sung softly by Lennon over a melody, the message is obscured.
Deena Weinstein, who has a doctorate in sociology from Purdue University and teaches at DePaul, has intently studied and researched the impact and purpose of famous protest songs. Her article, entitled "Rock Protest Songs: So Many and So Few," describes why there are so many protest songs, and if these songs actually expose and change societal injustices. Weinstein strives to source through what the artist puts into protest songs like "Imagine" and what the listeners get out of it.
Weinstein said plenty of musicians have made great protest songs, "but if nobody is involved with that protest, then they don't hear it as a protest song or get others to hear it as a protest song — so it doesn't exist," she said.
Similarly, "Imagine" was originally released in 1971, but was not as popular until nine years later when Lennon was killed. After his death, the song became relevant again and it rose to No. 1 on the charts where it remained for three consecutive weeks.
At their core, protest songs employ lyrics to address social issues in pursuit of justice and elevated awareness. But according to Weinstein, protest songs are only impactful when they are released in precise moments in time when people are collectively and actively fighting against a social injustice.
"For Bob Dylan to write protest songs in the early 1960s — it was like shooting fish in a barrel," Weinstein said, referring to the 1960s protests against racial discrimination of black citizens and against U.S. involvement in the Vietnam War.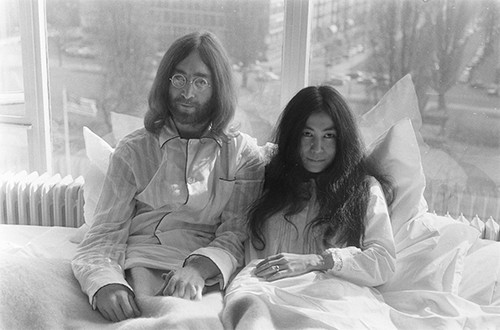 "Protest songs need to be recognized and lyrics are the last thing that people pay attention to. But when they are into making those social changes, they will hear those songs," she said. In other words, protest songs are tied to the timing of what is happening in society at the time of release. 
Aside from the sociological perspective, what is the artistic input that goes into writing these justice ballads? Ambrell Gambrell, who raps under the name Bella Bahhs, grew up in the Austin neighborhood on Chicago's West Side and understands the artist perspective behind the protest songs.
"Poetry was my first love," Gambrell said. When she started school at Dominican University in River Forest, Illinois, she began writing songs to prove that she could when someone told her she didn't have what it took.
"(My boyfriend) told me that I could write poems all day but I could never finish a song 'cause I didn't have the patience to sit down and write to a beat," Gambrell said of collaborator, Phil, another Chicago musician. "After he told me that, he went out of town for the weekend and I used that weekend to get into the studio and write a song."
That first song, and consequently her first step into Chicago's rap scene, is called "Youthful," which she posted on her SoundCloud page. On Jan. 10, 2015, Gambrell put out a remix of pop star Beyonce's song "Flawless," in which she responds to Beyonce's approach to feminism. She raps over the song's beat: 
Compared to the original lyrics that Beyonce raps, Gambrell's words elevate young black girls who don't live the glamorous, wealthy life that Beyonce, worth nearly $600 million, lives.
Gambrell wants her audience to act on the self-love and self-pride that she encourages in "Goddess." She said that many people think that the original "Flawless" song is a feminist anthem, but she questions its authenticity.
"Although the 'Flawless' song was presented like that, I don't feel like that's what you really get from the song," Gambrell said. "I don't feel like the lyrics were at all empowering for young, poor black girls, which is who I'm thinking about all the time."
When there is a social issue, like feminism, and artists like Gambrell discussing it in their music, what other mechanisms drive home the message to elaborate on the social conversation?
Sean Croegaert-Key, who manages the merchandise for Chicago artists like Chance the Rapper, Vic Mensa, Donnie Trumpet and Gypsy, said social media "has a great power to make change because it can reach so many people. I'm not going to say that 5,000 retweets is going to save someone's life, but I will say that today, all the mediums that we have are huge in bringing change."
Another artist trying to reach the masses in an effort to respond to the recent killings of young black men is J. Cole. His song "Be Free" addresses the murder of Michael Brown and the grand jury's decision to not indict Darren Wilson. In the hook of "Be Free" J. Cole sings:   
"Be Free" came out during the beginning of Michael Brown's case in the summer of 2014, and around that time hip-hop artist Lauryn Hill released "Black Rage." Hill dedicated the song to the protesters in Ferguson, Missouri, and in it processes what black rage feels like and what has caused it. Over the melody from the song "My Favorite Things" from "The Sound of Music," Hill sings:
Hill's strong message is particularly potent in the realm of protest songs because it processes the feelings generated by injustices committed against black citizens. It is not a plea for change or justice, it speaks to the hurt, the anger and the pain that these injustices inflict.