St. Vincent DeJamz: Protest songs back then and now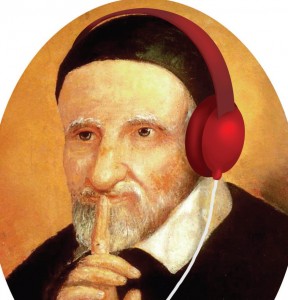 Any artist could write a protest song. It takes a special artist, one who is viewed as an agent of change and hope in a time of dissent, to write an anthem that moves those who condemn such marginalization. And sometimes, the true meaning of a protest song is not realized until it is embraced again years later.
In the '60s, these songs spoke to the civil rights movement in a changing era, and spoke out against war. Today, though new artists have taken the place of Lennon and Dylan, their goal is the same: to create solidarity, empower, enlighten and uplift.
Here are some of the best protest songs of the past and today. Read more about these tracks and other protest songs here.
1. John Lennon – "Imagine"
"Imagine" was released in 1971, the song did not take off until after Lennon's death in 1980. By then, its meaning had been skewed. To listeners, it was a song merely about peace which caught on after a musician's death. At the time of its release, "Imagine" advocated for leftist ideals. It speaks to how timing effects a protest song's reception.
2. Bob Dylan — "The Times They Are A-Changin'"
Influenced by Scottish and Irish ballads, Dylan's famous song demonstrated his consciousness of how a call to action works. Dylan wanted to make a big song, and "The Times They Are A-Changin'" speaks to racism and the civil rights movement.
3. Lauryn Hill — "Black Rage"
Hill toys with the playful melody of "My Favorite Things" from "The Sound of Music" to create a disturbing picture of racism. "Black Rage" tells a story of marginalization throughout the years.
4. J. Cole— "Be Free"
J. Cole directly addressed the killing of Michael Brown with "Be Free," a track released in the summer of 2014.
5. D'Angelo —  "The Charade"
After a 14-year hiatus, D'Angelo returned to release a masterful album with messages that could not be more relevant today. While originally set to be released in 2015, after the death of Eric Garner and the events in Ferguson, he dropped the album early and it aptly addressed the time.
6. Beyonce – "Flawless"
Often praised for its feminist messages, Beyonce's "Flawless" praises female ambition and success. The song features a sample of a TED Talk by Chimamanda Ngozi Adichie, in which the author says that girls are raised to compete with one another, not for success, but for the attraction of men. It then simply defines feminism as the equality of the sexes.
However, local artist Bella Bahhs critcized "Flawless" for not empowering young girls who might not be able to live Beyonce's wealthy lifestyle.