St. Vincent DeJamz: Oscar 2015 nominated tracks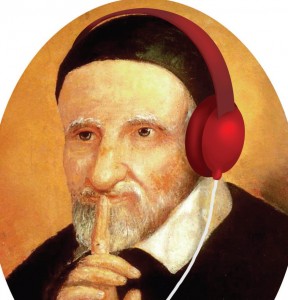 While there's nothing wrong with the grandiose John Williams treatment, sometimes a movie's score needs a little pizzaz, so filmmakers ditch the fanfares for an Idina Menzel interlude. From Elton John to Phil Collins, films have translated some of pop music's biggest icons to the big screen. And likewise, some tracks originally intended to capture a magical movie moment have come to top the charts and take on an entirely new meaning in the real world.
Sometimes, these songs reach recognition even beyond the Oscars. Just last week, Pharrell Williams won a Grammy for "Happy," originally composed for "Despicable Me 2."
But that "Let It Go" has been ruined by every children's party and karaoke night, and "Happy" went all moody at the Oscars, it's time to move on. From worst to best, here are your nominees for best original song.
1. Adam Levine — "Lost Stars" from "Begin Again"
Adam Levine – the guy from Maroon 5 – is up for an Oscar. Just let that sink in. Granted, I have not seen this movie, so forgive me if Levine is a good actor, and I somewhat commend him for penning an original track. But it's so heavy on cliches (Who are we? / Just a speck of dust within the galaxy?) that it means nothing.
2. Rita Ora — "Grateful" from "Beyond the Lights"
Grateful" is the definition of a generic pop song created on a whim to meet the needs of a movie. Beyonce's shower singing is probably better than this. Rita, you're grateful, not bored.
3. Glen Campbell — "I'm Not Gonna Miss You" from "Glen Campbell…I'll Be Me"The Glen Campbell documentary follows the singer on his last tour as he suffers from Alzheimer's disease. "I'm Not Gonna Miss You" is a heartbreaking song, and likely Campbell's last to be recorded.
4.Tegan and Sara, Mark Mothersbaugh, The Lonely Island — "Everything is Awesome" from "The Lego Movie"
This song is fantastic on so many different levels. It begins the movie as an Orwellian mantra, and ends it as a feel good message for kids. I'm sure mom's happy it's not that darn "Frozen" song again, but sick of stepping on all those prickly legos. At least she didn't buy those blasphemous Mega Bloks.
5. Common and John Legend — "Glory" from "Selma"
"Glory" seamlessly draws parallels between old and new struggles, creating a song that works well within the film and is able to stand on its own as a pop song. Lyrically, it speaks to both Selma and Ferguson, and merges musical traditions of gospel, hip-hop and R&B. With "Selma" snubbed for other awards, "Glory" deserves recognition.