St. Vincent DeJamz: Artists releasing albums this year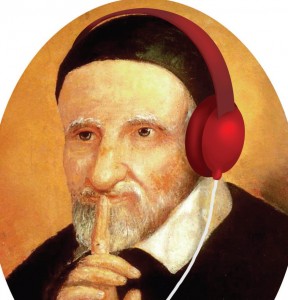 2014's new releases were lackluster at best. Case in point: Meghan Trainor, Hozier, Nikki Minaj.
Luckily, 2015 has blessed us all already with great new albums from favorites like Sleater-Kinney, The Decemberists, Panda Bear and Drake.
Here's who else is set to release an album later this year.
1. Kanye West — "Bound 2"
When we last heard from Kanye, he reaffirmed what we all knew: He is a god and he talks to Jesus, who says, "What up, Yeezus?" It's not sacriligious if it's true, right?
The greatest thing about Kanye is that no one knows what he'll do next ­— except for Seth Rogan, for whom Kanye supposedly freestyle rapped his entire new album.
2. Grimes — "Oblivion"
While "Visions" was a delight in itself, it's even better to see Claire Boucher evolve as a live performer over the years. Her 2012 Pitchfork Music Festival performance was accompanied by awkward backup dancers, and Boucher herself appeared uncertain. Last summer, she confidently graduated to the mainstage.
The single she's released since 2012, "Go," hints at a pop-heavy release, hopefully later this year.
3. Deafheaven — "Dream House"
I don't pretend to be a huge fan of metal, but don't knock Deafheaven until you try them. 2013 was the year they converted many non-metal fans with "Sunbather," a shoegazing explosion of sound. They've already teased their next album last year with "From the Kettle Onto the Coil."
4.Radiohead — "Lotus Flower"
Thom Yorke and the gang haven't done much for me since "In Rainbows," but there's no denying that a Radiohead release is exciting. Better yet, the TBA release could mean a tour.
5. Kendrick Lamar — "Backseat Freestyle"
Kendrick has already teased his latest album with "The Blacker the Berry" a few weeks ago. Judging by this, it promises to be a darker album, and he certainly has a lot to live up to after "Good Kid M.A.A.D City."
6. Beach House — "Norway"
Since its inception, the dreamy pop duo Beach House released an album every two years, but this tradition was broken when they failed to release an album last year.
Though they've been laying low, the duo is still producing music: one track premiered last November, and another was produced from space sounds.