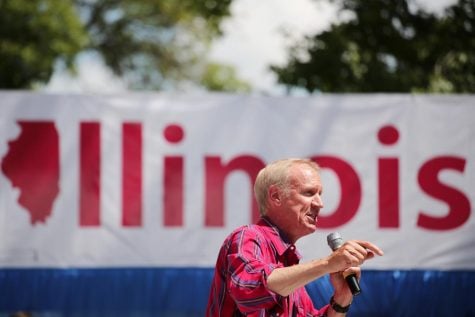 Jonathan Ballew, Assistant News Editor

February 19, 2018

Filed under News
Gov. Bruce Rauner delivered Illinois' annual budget address Wednesday, saying that Illinois is "in a state of readiness to become the economic powerhouse of the midwest." Although Rauner seemed to appease his political base, many believe that the address was nothing more than political peacocking...
July 11, 2016

Filed under Opinions
A year ago, Illinois began its fiscal year without a state spending budget. Among the various types of services crucial for the well-being of many Illinois residents being cut, the Monterary Award Program (MAP) grant was also facing an uncertain future. Decided by Gov. Rauner, the MAP grant was unfu...