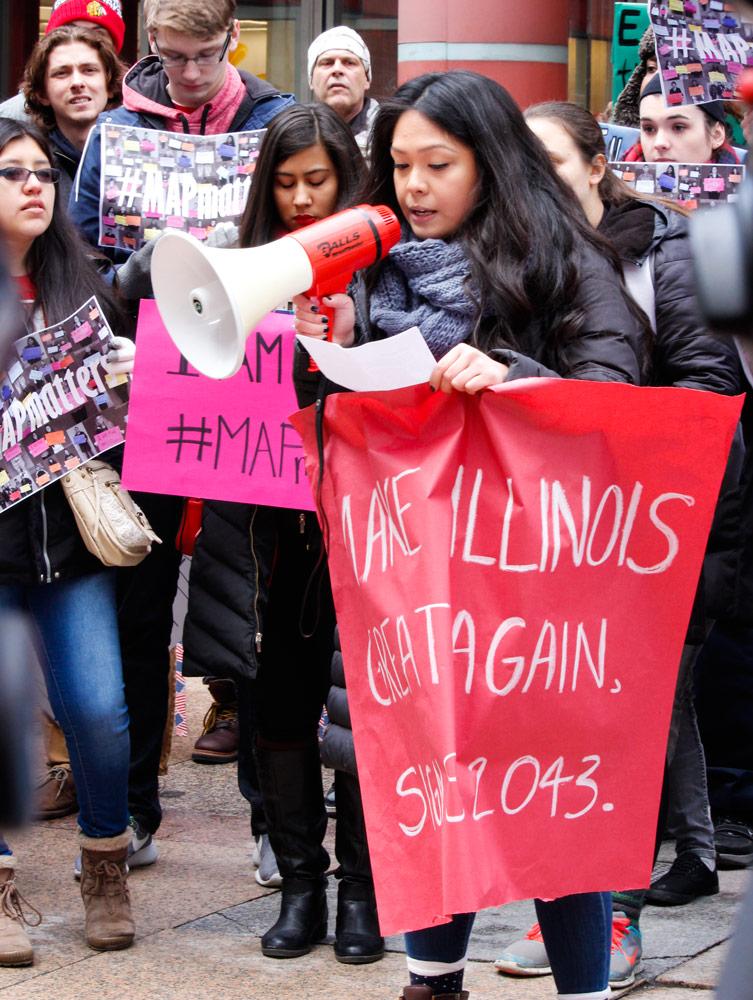 A year ago, Illinois began its fiscal year without a state spending budget. Among the various types of services crucial for the well-being of many Illinois residents being cut, the Monterary Award Program (MAP) grant was also facing an uncertain future.
Decided by Gov. Rauner, the MAP grant was unfunded by the state. Throughout the 2015-2016 school year, collegiate students were advised to begin searching for funding elsewhere or to rally in Springfield in order to lobby for the MAP grant's comeback.
Various students across the state attending different Illinois universities and colleges where left with no choice but to begin looking elsewhere for those extra few thousand dollars necessary to pay off the semester's tuition.
Almost a year later, there is a new definite, update on the MAP matter.
On June 30, the Illinois General Assembly, and with a swift signature by Gov. Rauner the same day, a stopgap budget was passed. This spending plan will take care of outstanding balances from the previous 2015-16 school year beginning from July 1 2015 to June 30 2016. But, yet again, the stopgap budget left out the MAP grant for the upcoming 2016-17 school year.
Lynne Baker, the spokesperson for the Illinois Assistance Commission, which is responsible for administrating the MAP grant funds, clarified the outcome in the Daily Chronicle.
"The $151 million appropriated for MAP in the latest bridge funding bill was specifically meant to cover the remainder of fiscal 2016 MAP claims."
President Rev. Dennis Holtschneider, C.M., in a mass email sent to DePaul MAP recipients stated, "DePaul will honor MAP grants for the entire upcoming 2016-17 academic year, for all students who meet the eligibility requirements for MAP awards."
DePaul senior and MAP grant recipient, Eva Swiecki is grateful for DePaul's financial commitment's to its students.
"As long as DePaul will cover the award then as far as I know it shouldn't effect me negatively," Swiecki said.
But, it is not enough for student's to get comfortable with DePaul paying their MAP award. It is not the duty of the university, it is the duty of Illinois state government.
This is a fact that needs to be remembered as the upcoming school carries on, there is a temporary relief on the matter, but the anxiety is still underneath the issue.