Croatian soccer legacy in Chicago lives on in RWB Adria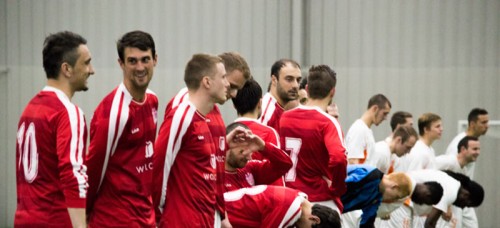 On a spring day in 1959, a group of people began discussions on a soccer team in Chicago with a Croatian identity. Croatia was not even an independent nation at this point, conglomerated with other countries in Yugoslavia. Still, the language and culture existed at home and abroad, and Chicago Croatians took an interest in the formation of the team.
46 years later, and RWB Adria still features the colors, flag and name of the original Croatian identity. The majority of their board of directors are Croatian, and on their jerseys the Croatian flag is prominently displayed on the crest next to the American flag. Some things just don't change over the years, and RWB Adria playing soccer in Chicago is one of them.
Ante Loncar is the director of operations for the club. Working for a real estate investment firm, Loncar is similar to the players where the team is a hobby outside of work. He's been with the team since he was a water boy in 1977 and now will do anything from scouting players and paying bills to washing the uniforms.
"I just do whatever needs to be done," he said. "Every year I get more and more responsibilities."
Loncar has seen the team evolve throughout the years, becoming a success in both winning trophies nd also building a fan base.
"Back in the '70s and '80s there was a huge fan base influx of Croatians coming to America and they had to cling on to something Croatian," he said. "Whether it was the Croatian church, the Croatian soccer team or the Croatian folk lore group, they wanted to be with their own."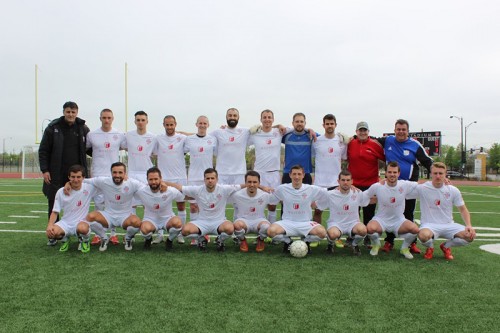 The name of the club is from different parts of the club's Croatian identity. "RWB" stands for red, white, blue in reference to the colors of the Croatian flag and "Adria" came to mind because of the Adriatic sea, a landmark of the country. When Croatia itself was still waiting for independence from Yugoslavia, the team embodied some of the nationalistic pride that native Croatians were deprived of until the '90s.
"We played a tour in Croatia in 1990 and people treated us like rock stars, which is funny because we're not," he said. "We're just guys playing soccer because we love it."
The team, covered in Croatian symbols and colors on their jerseys, was a welcome sight to a country who was still a year away from full independence following the breakup of Yugoslavia.
"We played six games with six sets of uniforms and we did not come home with any sets of uniforms," he said. "We handed everything to the fans there."
Watching the country return to a full, independent state as a representation of the country in the United States was another point of pride for the club.
"It was huge for us to watch our country become a country," he said. "For any child who grew up in America with Croatian parents, there was no Yugoslavia."
The team has started to shift away from when the players and fans were all heavily Croatian and, in the spirit of the "melting pot" description of America, the team has become a place for any nationality who loves soccer.
"We have everyone from Croatian, American, Mexican, Polish you name it," he said. "We're like the United Nations, we have every nationality."
One of those players is former DePaul midfielder Antonio Aguilar, who has been with the team since 2012.
"I've always been close with the Adria guys since they're all local buddies so after college they contacted me to come play with them," he said. "It was a comfortable switch because I grew up with all of them."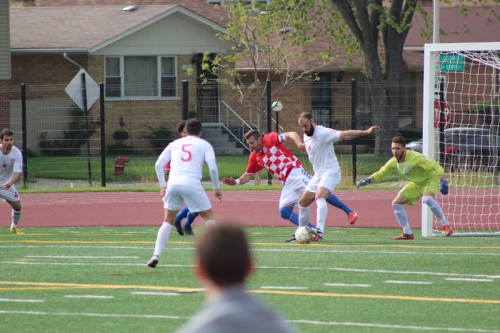 He's a certified public accountant with a full-time job, which makes it hard sometimes to balance work and soccer.
"When I was at DePaul, all we did was practice and train but now it's tough because you have to balance work and soccer," he said. "Last year in the U.S. Open Cup I got off work at 3:00 p.m., drove two hours and got to Lansing about an hour before the game started."
RWB Adria won that game in their run in the 2014 U.S. Open Cup. The tournament, which enters its 102nd year of existence in 2015, featured 80 teams stretching from Major League Soccer to semi-professional teams like RWB Adria. They were one overtime loss away from advancing to the fourth round, where they would have played the Chicago Fire.
In 2015, Adria fell in the first round on penalty kicks to Detroit City FC. However, their success continued in other areas. They made the switch to the Great Lakes Premier League for the 2015 season for more competition and more opportunities for fans to see high-level soccer. They started the season off with two wins and are on top of the standings, just as they had in previous leagues in tournaments.
Just like the Croatian heritage, colors and themes running throughout the club, some things just don't change.