St. Vincent's DeJamz: '90s nostalgia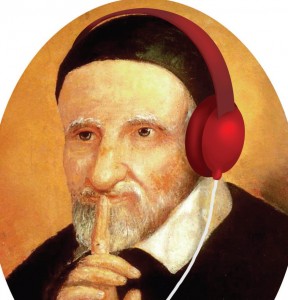 Twenty years ago, some DePaul students were still a glint in their parents' eyes. Most of the rest of us were hardly able to talk, let alone form actual opinions about music. It would have been great if we could though, because 1995 was a fantastic year for music. With some legendary indie-rock, hip-hop and pop releases, 1995 has proven itself to be a legendary year in music.
Here are some songs off of my favorite albums of 1995, that will forever leave me embracing '90s nostalgia.
1. Oasis  — "Don't Look Back in Anger"
While the band is best known for "Wonderwall," also off their 1995 album "What's the Story (Morning Glory)," this is hands down the best song the Brit-pop band made throughout their 18-year tenure as a band.
Oasis knew this, as it became a signature song for the band, which they played at almost every live show they ever performed. Noel Gallagher admitted to stealing lyrics for the song from John Lennon's tapes that had been burgled from The Dakota, but even light thievery doesn't take away from the fact that this is a beautiful song and a true gem from 1995.
2.  No Doubt — "Don't Speak"
Every song on No Doubt's 1995 album Tragic Kingdom, is a staple for the beloved band, but there's something special about "Don't Speak."
The song, written about frontwoman Gwen Stefani's breakup with bassist Tony Kanal, has gone on to be one of the band's best-known singles.
3. Alanis Morissette — "You Oughta Know" 
Let me start this off by saying this song might be about Dave Coulier. Yeah, Joey from "Full House." In addition to the hilarious source material, "You Oughta Know" is the ultimate breakup jam. It's almost impossible not to angrily sing along as loud as possible.
4. 2Pac — "Dear Mama"
One of the most heartwrenching songs on this playlist, in "Dear Mama," 2Pac adresses his mom, Afeni, who had an addiction to crack cocaine and lived in poverty with her son when he was growing up. Despite all this, 2Pac loved and held a deep respect for his mom — making it a tribute to all moms attempting to hold a family together in the face of problems.
5. Mariah Carey — "Always Be My Baby"
Mariah Carey is a music legend. With a multiple decade spanning career, too many hits to count and more money than any of us could ever imagine in our lives, it's hard to deny how much of a powerhouse she is.
While she had hits before "Always Be My Baby," and has, and will continue to have hits after her 11th chart topping single, but the song still remains one of her most beloved.
6. Green Day — "Brain Stew"
Who would have ever guessed that four power chords could create such an iconic riff? Green Day's massive hit "Brain Stew" chronicles frontman Billie Joe Armstrong's struggles with insomnia, and are relevant to any college student during finals or midterms week (or if you're a grad student, all quarter long).