St. Vincent's DeJamz: Hopeful lineup for Chicago summer festivals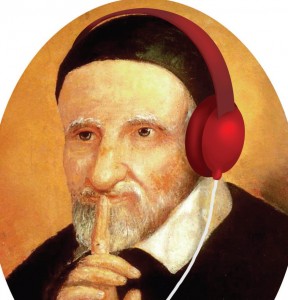 Fans of music festivals and band reunions were delighted on Jan. 4, when the highly awaited Coachella lineup was released. The lineup features huge reunions from bands including LCD Soundsystem and Guns N' Roses.
While Coachella takes place in Indio, California, the lineup usually gives good clues as to who's playing Chicago festivals such as Pitchfork and Lollapalooza.
Here are some of my hopes (based on Coachella's lineup) for who will hit Chicago in the summer.
1. Ice Cube  — "It Was A Good Day"
After years of focusing mostly on his film career, Ice Cube is back to his musical roots. Maybe seeing his start in N.W.A in last year's "Straight Outta Compton" inspired him, because the legendary rapper also headlined last year's Riot Fest and performed the titular song with DJ Yella.
It's hard to imagine Ice Cube coming back to Chicago so quickly after playing Riot Fest, but because I chose to see No Doubt instead of him during their conflicting sets, I really hope it happens.
2.  Courtney Barnett — "Pedestrian At Best"
Last year was all about Courtney Barnett after she released her critically acclaimed album "Sometimes I Sit and Think, and Sometimes I Just Sit." The Australian musician was one of the best performances at last year's Pitchfork festival.
3. Matt and Kim — "Daylight" 
As one of the most fun bands to see live, it's disappointing to see Matt and Kim in a festival setting, but there's no possibility of the duo putting on a disappointing set wherever it's located.
With their energetic music and passion for their performances, they're definitely one of the best bands to catch when they come back to Chicago.
4. The Front Bottoms — "Maps"
The Front Bottoms are a band that tour pretty regularly, but due to their hardcore fanbase their shows always sell out instantly. Maybe if they play one of Chicago's festivals this summer I'll have a chance to see them for once.
5. Girlpool — "Chinatown"
The LA-based duo released their debut album this past year, and have finally started to get the recognition that they have deserved since they began. Members Cleo Tucker and Harmony Tividad work so well together that they would make a welcome addition to Pitchfork or Lollapalooza this summer.
6. Guns N' Roses — "Welcome to the Jungle"
One of the biggest pieces of news to come out of the Coachella lineup was that Guns N' Roses are reuniting to headline the festival. The band has toured as recently as 2014, but their Coachella performance will be the first time they have performed with original guitarist Slash since 1996. Original bassist Duff McKagan will also rejoin the band for their performance.
While the festival takes place in a California desert, Coachella attendees are definitely going to be in the jungle for the duration of the legendary band's set.