Protesters take to Millennium Park, Federal Plaza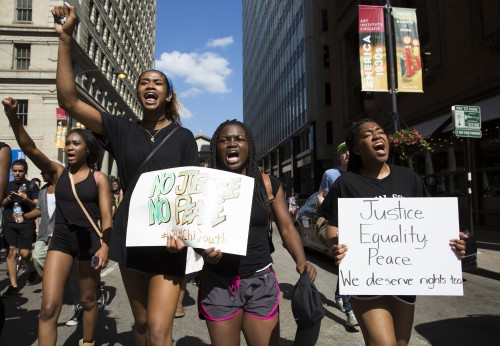 On Monday, in Millennium Park and later in Federal Plaza, Black Lives Matter and other protesters and supporters gathered to continue to bring attention to issues of racial inequality after the deaths of Alton Sterling July 5 and Philando Castile July 6. Their deaths at the hands of police officers — as well as the recordings of their deaths that have circulated on social media — have been a catalyst for the recent protests seen in Chicago and in cities across the nation.
Kenwood Academy High school students Maxine Wint, Eva Lewis and Natalie Braye led protesters from the sit-in in Millennium Park to the plaza just days after similar protests at the Taste of Chicago.