DePaul, Creighton earn top Big East women's basketball honors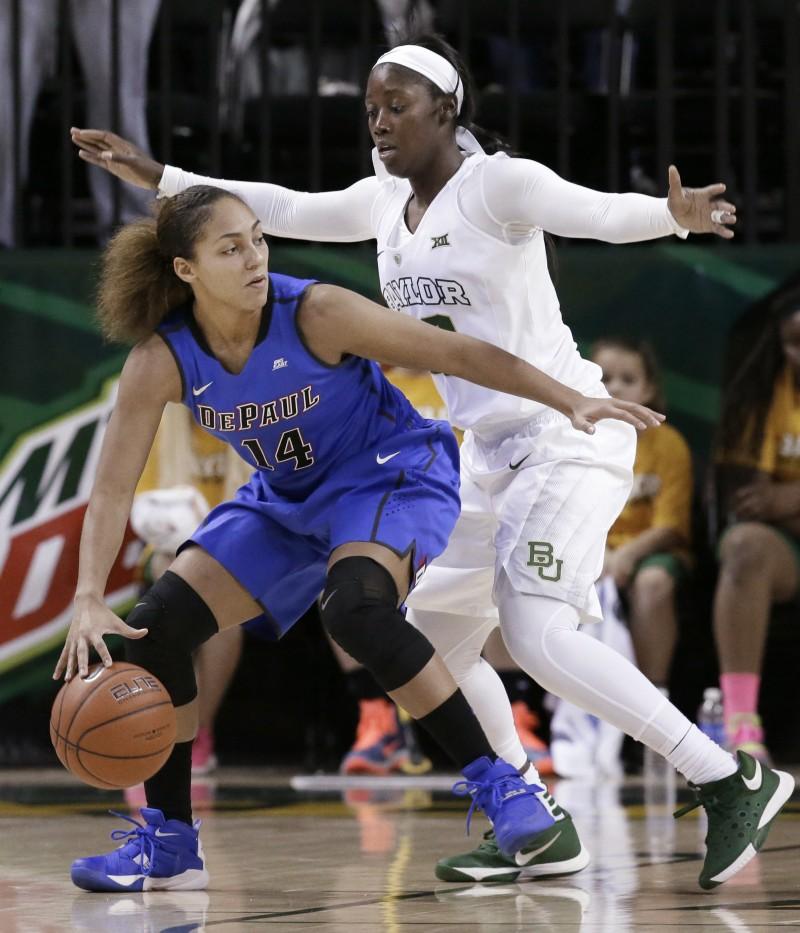 DePaul women's basketball appeared on the top of the preseason Big East women's basketball poll for the third straight year, but this year there was a twist: Creighton was also picked to finish in first place.
Both teams received the same amount of first place votes amongst the Big East coaches, which was revealed on Tuesday morning at Big East Media Day in New York. DePaul has won the Big East regular season title for the past three seasons.
The Blue Demons were alone on the top of another list, however. Senior guard Jessica January was named the 2016-17 Big East preseason player of the year. Senior guard Brooke Schulte was also named to the All-Big East team, the first time in her career.
DePaul returns three starters from their 2015-16 season with January, Schulte and senior forward Jacqui Grant.
2016-17 preseason Big East rankings
1) Creighton (5)
DePaul (5)
3) Marquette
4) Villanova
5) Georgetown
6) St. John's
7) Seton Hall
8) Butler
9) Xavier
10) Providence
(first place votes in parenthesis)
2016-17 All-Big East team
Preseason Player of the Year: Jessica January (DePaul)
Preseason Freshman of the Year: Kelly Jekot (Villanova)
Preseason All-Big East Team
Dorothy Adomako (Georgetown)
Allazia Blockton (Marquette)
Audrey Gaber (Creighton)
Raeshaun Gaffney (Xavier)
Adrianna Hahn (Villanova)
Natisha Hiedeman (Marquette)
Marissa Janning (Creighton)
Alex Louin (Villanova)
MC McGrory (Creighton)
Brooke Schulte (DePaul)
Dionna White (Georgetown)