A look back at 2016-17, and a look ahead to a crucial 2017-18
Hang on for a minute...we're trying to find some more stories you might like.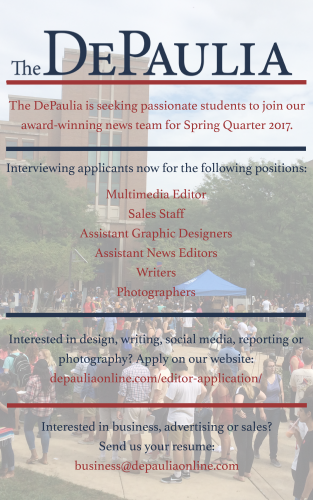 The last time DePaul's men's basketball team had a winning record, George W. Bush was entering the final leg of his presidency, Barack Obama's designs on the presidency were laughable, and Donald Trump had primetime reality TV show.  A lot of things have changed since then, but the success of Blue Demon basketball is not one of them.
If not for Jerry Wainwright's 20-14 run to the NIT quarter finals in 2006-07, DePaul's winning-season drought would date back to the 2004-05 season when Dave Leitao led the Blue Demons to a third straight postseason appearance and second straight 20-win season (he took the Blue Demons to the second round of the NCAA Tournament in 2003-04).  
In his first season back at DePaul, Leitao steered the Blue Demons to a 9-22 overall record, ending their season with a brutal 3-15 run through conference play to finish ninth among 10 Big East programs.  In his second season, DePaul secured a last place conference finish (2-16 in the Big East) then followed that up with a first round exit in the Big East tournament, leaving a scarcity of momentum moving into Leitao's third season.
On Saturday March 4 DePaul lost 79-65 to Xavier in their final game at Allstate Arena after 37 seasons and 526 home games in Rosemont.  The game doubled as senior day for Chris Harrison-Docks, R.J. Currington, Peter Ryckbosch, Darrick Wood and star point guard Billy Garrett Jr, who exited the court to thunderous applause and bittersweet tears from family, team personnel and fans alike.
"You want to go out of the arena you're playing in for the last time the right way and you want to give the seniors something to remember for the rest of their life," head coach Dave Leitao said. "We weren't able to do that."    
When Garrett arrived at DePaul in 2013, DePaul's basketball program thought they could see the light at the end of the tunnel. Garrett was born and raised in Chicago, and without a little hometown loyalty, he likely would have taken his talents to a more competitive program.
"I've had a lot of memories in this building and it's going to be sad to never play here again," Garrett said. "(I had) flashbacks to my first game at DePaul, and even before that, sitting in the crowd right behind the bench when my dad was coaching here."
By the end of his senior year, he passed Stephen Howard for the most career free-throws at DePaul, but he couldn't reverse a long tradition of losing in Lincoln Park. Still, those close to Garrett and the program understand his impact on the DePaul community and Blue Demons basketball.
"You have to know (Billy) and his family to understand what he has put into this program," Leitao said. "There may be guys that can jump higher, and do all that, but there is not going to be another Billy Garrett in terms of what his legacy means for DePaul basketball — his name will be in the conversation with all the greats who have come through (Allstate Arena)."
Garrett's exit leaves DePaul with a vacuum of leadership in the locker room.  DePaul's top scorer from the 2016-17 season, Eli Cain (15.6 PPG), will be the center-piece of DePaul's starting five next season, alongside transfer forward Tre'Darius McCallum, but it remains unclear if either of them can replace Garrett as a leader.
It will be especially important for DePaul to find a leader on the court as they make the move from Allstate to the highly anticipated and expensive Wintrust Arena near downtown Chicago, located next to McCormick Place on the Near South Side.
DePaul partnered with the City of Chicago's Metropolitan Pier and Exposition Authority to construct a new home for DePaul basketball costing close to $200 million – the university's share of the cost comes out to $82.5 million.
Over the last year, attendance numbers took a 24 percent dive, according to a viral report from Crain's Danny Ecker.  According to the same report, seven games saw fewer than 1,000 people in attendance, including two games with fewer than 600.
The size of attendance isn't the only attendance problem the university is having.  Not only are the crowds small, the attendance level often depends on the number of traveling fans.   
In a column after the final game at Allstate Arena, longtime DePaulia sports editor Ben Gartland wrote, "In the four years I've been covering the men's basketball team, I've seen mostly empty games, DePaul fans regularly outnumbered by traveling fan bases…."
University officials expect the new arena's improved proximity to Lincoln Park and the Loop will help improve those numbers — especially among students.  DePaul's Athletic Director Jean Lenti Ponsetto said one of the primary motivations for the new arena was student complaints over the long commute to the Allstate Arena in Rosemont.
Most DePaul students use the train as their primary means of transportation, which means a trip out to Allstate Arena requires two train rides amounting to roughly 90 minutes each direction, depending on game time.  The commute to Wintrust is less than an hour each way, which promises to bring more students out to home games.
"I wanted to go to DePaul games, but the arena was so far away," an anonymous sophomore DePaul student said. "It's like an hour and a half on the train and it's just not worth it."
Better proximity to the Wintrust will certainly make DePaul's home games more accessible for students, but it doesn't necessarily increase their inclination to watch Blue Demon basketball.
"I would like to be (a DePaul basketball fan)," the same DePaul sophomore student said. "But they are just too bad to follow."
No matter how well you accommodate the fans, you have to give them something entertaining to watch, which means DePaul's multi-million dollar investment will put pressure on Leitao to produce wins in the near future if the university expects to meet attendance projections for the coming year.
About the Writer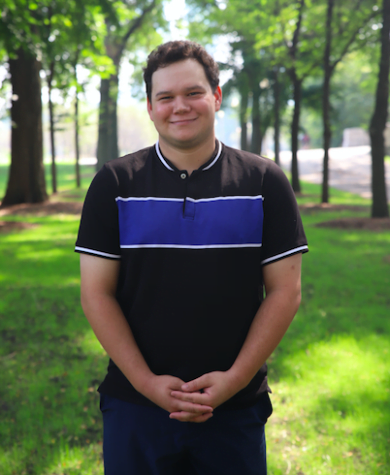 Shane Rene, Editor-in-Chief
Shane is the Editor-in-Chief of The DePaulia and an undergraduate student studying journalism and political science. He was born in Australia but doesn't...