DePaul Parking Services have revived the program that allows residents of Lincoln Park to park at the university's parking lots.
The Neighborhood Parking Program, which began on Sept. 1, allows residents living within the boundaries of Altgeld Street to the north, Wayne Avenue to the west, Armitage Avenue to the south and Halsted Street to the east to park at university lots.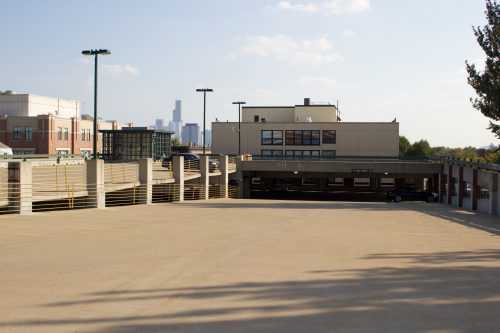 The parking program will allow locals to use student lot P, located on Fullerton Ave. just east of the CTA station, and lot L, at Sheffield Ave. and Montana Ave. They will only be permitted to use the lots on weekdays from 4 p.m. to 8 a.m. and all day on weekends. Parking in these lots is available at no cost to residents. 
Residents who would like 24-hour parking access can pay $300 for a permit for the parking deck on Clifton Avenue across from University Hall. However, parking for both students and residents is only available on a first-come first-serve basis, and no one will be guaranteed a spot in any location.
Residents hoping to get a spot through the 24-hour program will be limited to the Clifton parking garage.
Parking Services said only 25 permits for 24-hour use will be allocated for use by residents, compared to the 100 for student use.
Chris Travis, a commuter student who uses the parking decks daily, said that he doesn't have  a problem with the university opening up the lot to residents.
"As long as they aren't taking up spots that should be for students,  I don't think it will be a problem," Travis said.
Area resident Randy Jacobson applauded the university for renewing the program, saying "it's a great policy and nice way for a university that pays no property taxes to give back to the community."