Incident of aggravated battery reported in Lincoln Park campus
Students woke up this morning to emails from Public Safety alerting them of an incident of aggravated battery at approximately 8 a.m. in the Lincoln Park Campus.
The altercation took place between a DePaul student and a student's checked in guest residing in Sanctuary Townhomes on Kenmore Avenue. It is unclear whether the offender is a DePaul student visiting the dorm or a signed in guest unaffiliated with the university. In an email sent by Public Safety it was stated the victim suffered injuries from the attack. The current condition of the student is unclear.
The incident was reported to the Chicago Police Department (CPD) and is currently under investigation. Due to this incident's ongoing status, Public Safety and the university will not be releasing any further information on the incident or offender besides the two emails sent this morning. Out of consideration for the victim DePaul will make no comment on the individual's current medical condition or injuries.
When asked if this incident would have an impact on guest privileges on campus dorms, director of Housing Operations, Rick Moreci, stated this morning's aggravated battery would have no affect on housing policies.
"This incident will not have any impact on future guest privileges in the residence halls. Proper desk protocol was followed both at the sign in and sign out ends of our procedure," Moreci said. "This incident was in no way a reflection on the housing guest policy."
As of this morning, this is the first incident in which a safety alert was used to notify the DePaul community of an aggravated battery since the DPU alert test on Sept. 26. The most recent reported case of aggravated battery was on Aug. 17 near the Loop campus' Jackson red line stop when an individual was shot by an offender. It was reported by CPD that both involved parties knew each other and were not associated with DePaul.
In the aftermath of Sunday night's Las Vegas shooting and today's reported incident of aggravated battery, Dean of Students Ashley Knight recommends any concerned student to reach out to the University's Counseling Services, the Office of Health Promotion and Wellness, or University Ministry if needed.
As part of university guidelines created to prepare for threats of violence, such as today's incident of a potential active shooter, Director of Public Safety, Bob Wachowski, recommends students and other members of DePaul's communities to stay well-informed and plan ahead for these types of threatening situations as well as sign up for DPU alerts. If students are not signed up for safety alerts instructions on how to do so can be found here.
About the Writer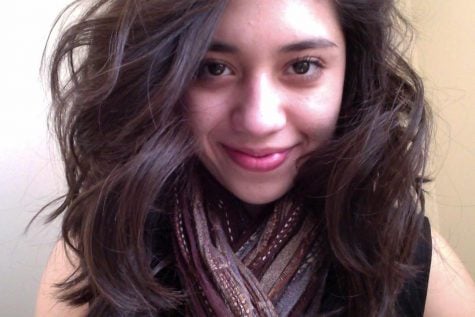 Yazmin Dominguez, Online Editor
Yazmin is the online editor of The DePaulia. She enjoys house music, storytelling, tough editors, and people who can make her laugh. Follow her on Twitter...