Panel speaks on turning doodles into dollars
The Coleman Entrepreneurship Center hosted an event on Friday that brought together a diverse group of creative entrepreneurs to talk about how they make money by making art and pursuing their passions.
The event began with an introduction from Danny Schuman, the president and founder of the marketing consultancy company Twist. He opened his speech with the question, "why are we here?" and encouraged the listeners to think less about why they were in the room and more about why they are alive. He spoke about the importance of passion driving the work of artists and how entrepreneurship is about creation.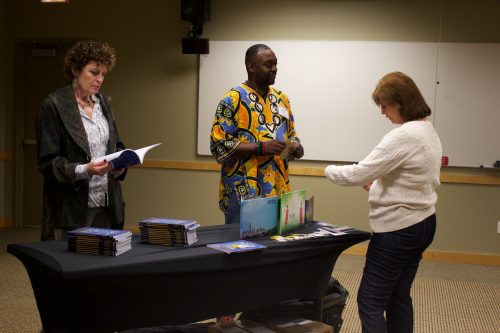 The keynote speaker for the event was Charles Adler, the co-founder of Kickstarter and the founder of the collaborative space Lost Arts. In his experience running Kickstarter, Adler noticed how people are willing to fund creative work for a better future and how providing a platform and a supportive community where people can share their work and get feedback is essential to artists.
The event reached students in many different creative fields looking for how they can make money off of their passions. One of these students was senior performing arts management major and drummer Aidan Kranz, who felt as if the event spoke to the line of work he would like to continue with post-grad.
"Passion inspires me to do creative work," Krantz said. "It's what I find connects me to other people and a way to express how I see the world and interact with it."
The event then featured a 10-person panel of other creative entrepreneurs. In constructing the panel, assistant director of the Coleman Entrepreneurship Center Abigail Ingram brought in a variety of workers including painters, fashion designers, bakers and writers who could speak on their experiences profiting off of their crafts. Even though the art they produce is vastly different, Ingram finds that their creativity unifies them and drives their success.
"The creativity piece goes further into it," Ingram said. "If you're going to be an artist, you have to find artistic way to market your business as well."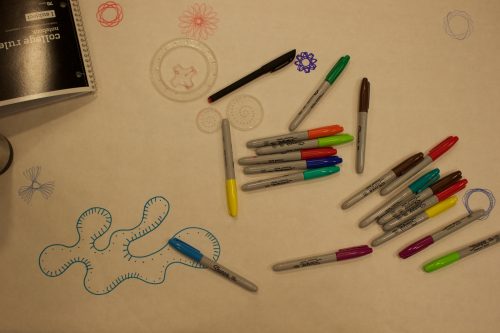 While creating the event, Ingram also wanted the audience to take away that through the Coleman Entrepreneurship Center, students "have a community of resources where if they're creative students, they can reach out and find ways to build a business around what they love to do. We are here for that."
One of the members on the panel was Lieutenant Norals IV, founder of his own independent Chicago-based photography company called Blu Tint Photography. For him, getting to speak on the panel was a good opportunity to share his experiences working as a creative entrepreneur "because it's always about empowering others to know that they can do it themselves."
After graduating from from Harrington College of Design, Norals IV started his business and has since been driven by his creativity and passion to grow his brand and unique style of photography.
"You start to think about where you came from and how much further you have to go, because you're never going to stop growing until you're dead in your grave, so you might as well keep on pushing," Norals IV said.
About the Writer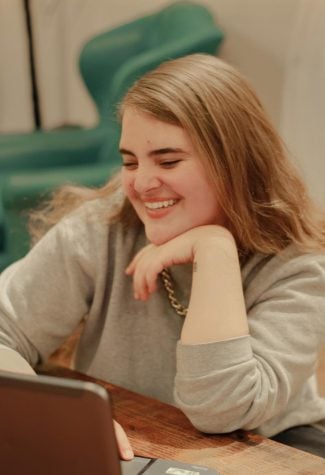 Rachel Fernandez, Managing Editor
Rachel Fernandez is the managing editor for the DePaulia, a dedicated millennial and a vegetable enthusiast. She is passionate about mostly everything,...