Men's soccer can't weather the Red Storm on senior day
In a back-and-forth affair on DePaul Men's Soccer's Senior Day, it was St. John's freshman Jack Shearer, who had the deciding goal.  In the eighth minute of the game for the Red Storm, Shearer took advantage of a deflection and tapped in the sole goal of the match and St. John's held on for the 1-0 win Saturday afternoon at Wish Field.
DePaul certainly had their chances to tie or take the lead after St. Johns took the early lead, but were not able to sneak past Red Storm goalie Andrew Withers, who made a number of good saves. Head Coach Craig Blazer commented on the effort from his guys and lamented the fact they weren't able to push across a goal.
"Our effort today was outstanding, credit the guys.  They are always excited about Senior Day and they should be," Blazer said. "We did enough to get the tying goal and then hopefully get another it just didn't come.  It wasn't from a lack of effort and I guess you have to credit their goalkeeper and defense, but we did present them a lot of problems."
DePaul had good opportunities to score with time winding down in the second half from Max de Bruijne and Istvan Wilhelms, but two saves from Withers kept this game scoreless.
"We had really good opportunities, but with such a good goalkeeper in goal and him making saves it was tough," forward Stijn van der Slot said.
Despite 14 shots from DePaul, to go along with 14 corners, it was Shearer's third goal of the season that ended up holding up.
"He's a good player no doubt, he's pacey, he's pretty technical on the ball," goalie Quinton Low said. "I thought we maybe needed to be just a bit tighter with him to shut him down I need to be a bit better there as well."
St. John's had their chances as well, however. But it was Low who finished with five saves that kept the Blue Demons within reach.
"Big shoutout to Quinton. He made a couple really good saves that kept us in the game," Van der Slot said.
The Blue Demons were coming off a 2-2 tie earlier in the week against Loyola Chicago and felt like they were able to carry a lot of that momentum into Saturday's game despite the loss.
"We played a really good game at Loyola, we scored two goals and we almost had the win there, but in the end they had the PK there and it was a draw," Van der Slot said. "But we played a really good game and took that into today."
With eight teams within three points of each other in the Big East, this was a crucial game for DePaul. Despite the loss, players and coaches stressed after the game there are still points on the table and an opportunity for them to make the Big East tournament.
"We were hoping we were going to be able to get a point or three points out of this game, if we could put forth that effort hopefully the ball bounces our way and we can get back in the race, we were hoping we could get back in the race with this game," Blazer said, "You never know what's going to happen. We'll check the standings, but with nine points on the table we have belief."
The Blue Demons next opportunity will come at home against Xavier on Wednesday, another team right in the middle of the race.
Prior to the game, DePaul honored seven seniors, including Low, who couldn't believe how fast time has gone.
"Really emotional, it's a really special time for us.  Personally this is my fifth season being here. I've been here a long time, this has been a really big part of my life and to have senior day you always think you're going to be able to outrun time but you can't," Low said.
For Blazer, this is always one of his most draining days.
"It's tough, you do end up expending a lot of energy thinking about your moments with the guys, the time you had with them," Blazer said.  "It's such a fun process working with these guys and getting them to this point where they take ownership of the program and lead the way, I'm just disappointed they couldn't get the satisfaction that they deserve."
About the Writer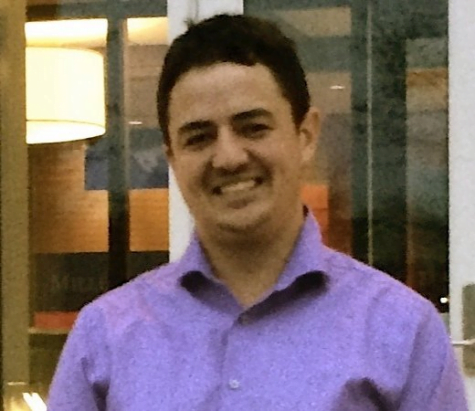 Andrew Hattersley, Assistant Sports Editor
Andrew is the assistant sports editor and a graduate student in the journalism program. He is a South African native and available to give you any safari...