DePaul playing a role in Chicago's bid for Amazon HQ2
As Chicago tries to offer more and more incentives for Amazon to make the city the home of their second headquarters, DePaul and other city colleges have taken a central role in the city's offerings.
Because Amazon's headquarters (HQ2) would require a highly-trained workforce, they want their next headquarters to be somewhere they can access workers skilled in areas like computer science, software engineering and marketing, something Chicago has plenty of.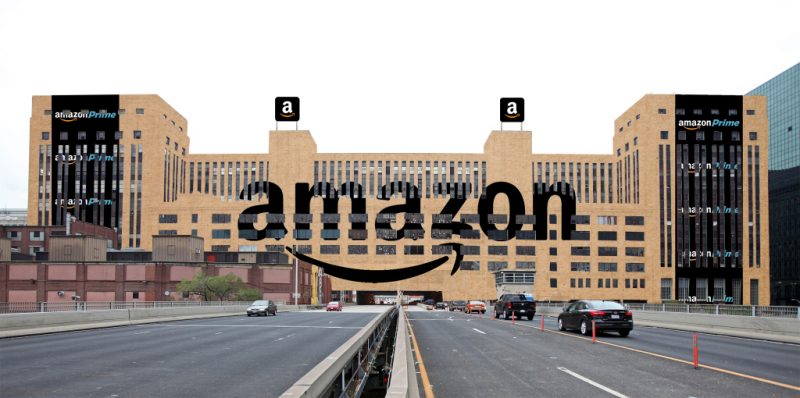 Chicago is already pulling out all the stops in their courtship of Amazon, unveiling a tax incentive plan that would give them $2 billion in tax breaks, according to an Oct. 24 report by the Chicago Tribune.
DePaul and other Chicago-area colleges have the unique opportunity to be able to funnel students directly into high-paying Amazon jobs should the city be selected as HQ2's home.
Chicago's HQ2 bid committee leader and former Secretary of Commerce Penny Pritzker has been holding meetings with representatives from area colleges to discuss how Chicago's academic community could help fulfill the estimated 50,000 news jobs HQ2 would bring to the city.
"In Amazon's request for proposal, they talked about the types of employees that would need at this location," associate dean of the Driehaus College of Business Bob Rubin said. "Amazon's big business is web services. When they reached out to us it was mostly through that lens."
Rubin believes DePaul is in a good position to be able to help funnel qualified students directly into those Amazon jobs.
"We're unique in some aspects and we're redundant in others," Rubin said. "We have a strong computer science program and our business programs run the gamut."
A DePaul-Amazon relationship would be mutually beneficial.
"We could have a nice reciprocal relationship," Rubin said. "They would be hiring our students, but we're also asking for what they're looking for as far as research and development partnerships with the university."
DePaul could not only help with the hiring of workers for Amazon, but also develop training programs for existing employees.
David Miller, Dean of the College of Computing and Digital Media (CDM), was also in attendance of Pritzker's meeting to represent DePaul.
"Amazon has significant internal efforts for training," Miller said. "Some of our other departments at DePaul like the continuing and professional education department would benefit from a partnership. This goes well beyond just computer science-related fields."
Miller said DePaul's CDM students would be an excellent fit for Amazon.
"(DePaul's CDM students) are held in very high regard and are percieved well in the industry," Miller said.
Computer science student John Malweiseski thinks it would be a spectacular opportunity for the university's students if Amazon selects Chicago to be its next home.
"Working for a big tech company is what a lot of computer science students want to do with their life," Malweiseski said. "They consider that to be the goal. (If Amazon came here) it would be like a new Silicon Valley just sprang up in our backyard overnight."