DePaul Institute of Housing Studies finds neighborhood rent topping off
The Institute of Housing Studies at DePaul University's report on Cook County's housing prices found some of the county's most expensive areas' housing prices of single-family homes flatten off. This phenomenon is occurring after the prices have been increasing steadily for many years.
There was a 2.4 percent decline in  housing prices for Chicago's Lincoln Park and Lakeview neighborhoods. In the Uptown and Rogers Park neighborhoods, there was a 1.1 percent decline. Some Cook Country suburbs experienced the decline of housing prices as well. The Winnetka and Northbrook suburbs saw a 0.4 percent decline.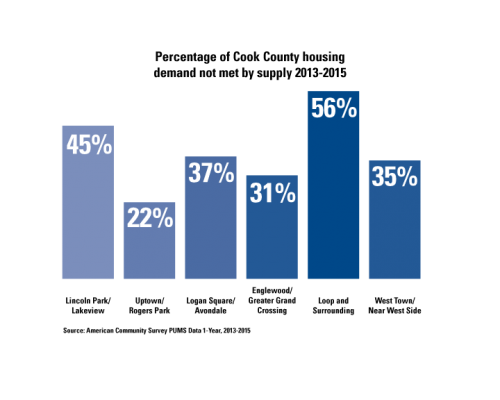 The first quarter decline for the Lincoln Park and Lakeview areas was followed by a second quarter decline. There was an increase in housing prices in the previous two quarters. Prices are up in the Lakeview and Lincoln Park area since 2000 by 75.5 percent.
Geoff Smith, the executive director of the Institute of Housing Studies, speculated on why prices may be flattening.
"Housing price trends are a product of changing supply and demand dynamics," Smith said. "In high-cost neighborhoods, my guess is that a combination of an increasing supply of expensive homes going on the market and flat demand from very high income households in these areas is leading to a slowdown in price growth."
Although this is the case, Smith argues, "for the last five years, most Chicago neighborhoods have experienced price gains. In general, I would expect this to continue, but you may see certain market cool down a bit."
Smith said Chicago's housing market is unique in terms of the dispersion of its housing prices.
"Relative to many large cities, Chicago is a very affordable housing market," Smith said. "That being said, there are still a number of very expensive neighborhoods and neighborhoods where rents and prices are increasing."
The decline in prices in more desire able neighborhoods could mean a higher level of accessibility for students.
"For me personally, I think it's awesome that prices in Lincoln Park have been decreasing," said junior Sarah Chismorie. "It's a dream of mine to live there. It's so pretty and there's great restaurants there."
Sarah Acklen, a junior majoring in international studies and French wondered why prices are plateauing.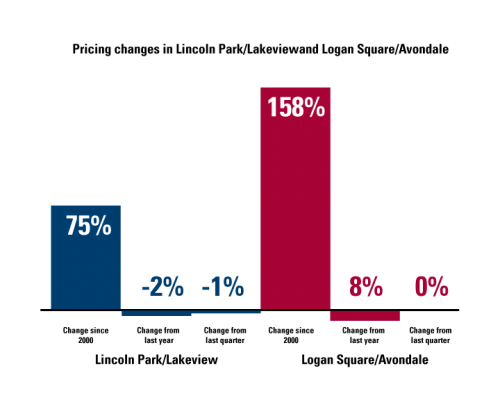 "I think it's interesting that prices are leveling off, and I am curious as to why?" Acklen wondered. "And if these areas are becoming less expensive, which areas are becoming more popular and more expensive in Chicago? I'm also interested in what it means that they are flattening out because I think they would still be too high for most college students. I think it is good for incoming students who would like to live close to campus."
Overall, prices of single family homes in Cook County increased 3.2 percent in the second quarter from the previous year. Prices in single-family homes in Chicago increased an average of 5 percent, compared to the 6.5 percent average increase last year