Bench shines in win over Central Connecticut
DePaul (4-4) had a lot of positives coming out of their 85-57 victory over Central Connecticut (5-4) Wednesday night, one of the biggest of those was the bench producing their best performance of the season.  
Coming in, Brandon Cyrus, Justin Roberts and Jaylen Butz were averaging just over 13 points and eight rebounds per game, but against the Blue Devils they combined for 32 points and 17 rebounds. DePaul head coach Dave Leitao was pleased with the group's energy.
"I thought what it started with was energy, that they were aggressive," Leitao said.
In one of his most complete games of the season, sophomore Jaylen Butz finished with 10 points and nine rebounds, including six on the offensive glass. Junior guard Eli Cain noted offensive rebounding is an area the freshman can continue to contribute heading into conference play.
"That's something coach emphasizes," Cain said, "That's something JB [Jaylen Butz] can continue to bring to every game, very athletic, really strong, I mean he's a freshman, he has to grow, but he has that grit and ability to do that every game.
After one of his best performances of the night against Youngstown State over the weekend, Cyrus followed that up with 16 points and six rebounds. Cyrus credited the tone set by the starters that allowed him and the rest of the bench to come in and play at the same level.
"Really we are just following the lead guys," Cyrus said, "Eli, Max and Tre went in the game and set the tone, so it makes it really easy to go in the game and keep the level as high."  
The Blue Demons best on ball defender Cyrus also did a nice job defending the Blue Devils leading scorer Tyler Kohl who finished the game with just five points on 2-for-9 shooting. Coach Leitao credited Tre'Darius McCallum with not allowing Kohl, who came in averaging just under 15 points per game, to get any open shots early and the energy Cyrus followed that up with.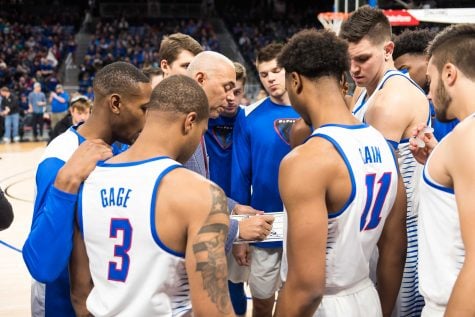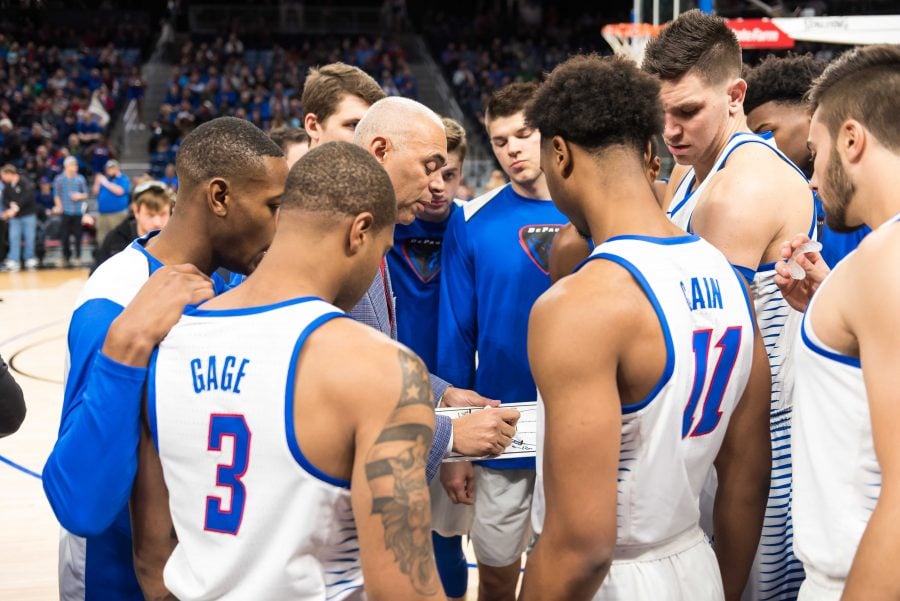 "Tre started out on him early and I think his size helped him early," Leitao said, "Then Brandon's energy just not letting him get comfortable particularly on pick and rolls was really key."
The Blue Demons also called upon Roberts once again after Devin Gage was forced to leave with an ankle injury just three minutes in for the second time this season. Roberts also filled in for Gage against Illinois and had a career high 19 points in that contest. He finished with six points and five assists in 28 minutes of action on Wednesday.
Coach Leitao liked the job Roberts did spreading the ball around and is confident the freshman guard will get a better sense of the pacing of the game as he plays more.
"With more minutes that he had to play today, I thought had a really good floor game with five assists," Leitao said, "Just trying to figure out how to play with the right speed I think this was a bit of growth on his part today as well."
Facing the possibility of being without Gage against UIC given the quick turnaround, the Blue Demons may need more of the same from Roberts on Saturday afternoon.