Max Strus on Big East Weekly Honor Roll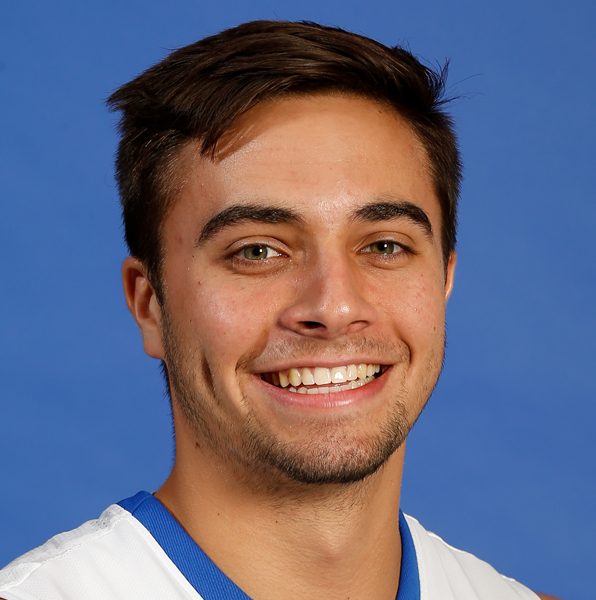 The Big East Conference is now fully aware that DePaul Blue Demon junior guard Max Strus is indeed on the loose.
After averaging 23.5 points per game last week, the Big East Conference named Strus to its Weekly Honor Roll marking the first time this season a DePaul player has earned this designation. Xavier's Trevon Bluiett, Seton Hall's Angel Delgado, St. John's Shamorie Ponds, and Georgetown's Jessie Govan join Strus on the Big East Honor Roll for this week.
In DePaul's 62-60 loss against Northwestern on Saturday, Strus poured in a season high 33 points on 11-for-19 from the field including shooting 6-for-12 from behind the 3-point line. The six 3-point field goals he splashed in is also a career high and is tied for the eighth most for a single game in school history. Per Mike Schmitz's Twitter account.
33 points on 19 shots for Depaul's Max Strus in a two-point loss to Northwestern. Starting to find his shooting stroke after pressing early on in the season. Strong-framed 6-6 shot-maker with a feel, frame + competitive edge. pic.twitter.com/v0oZ39TDAq

— Mike Schmitz (@Mike_Schmitz) December 17, 2017
Strus recorded 20 of the Blue Demons 27 points in the second half (74 percent) as the offense relied almost exclusively on Strus creating for himself in isolation for its scoring. However, down 62-60 at the end of the game with one possession to tie or take the lead, Strus didn't touch the ball. Per Ricky O'Donnell's Twitter account.
In the Blue Demons matchup against Alabama A&M last Monday, Strus scored 14 points on 5-for-10 from the field in an 83-59 Blue Demon win.
Strus and the Blue Demons (6-5) return to action on Thursday night against Miami Ohio (7-4). The game is at Wintrust Arena and it begins at 8 p.m.