Photo of the Week: Dude, where's my car?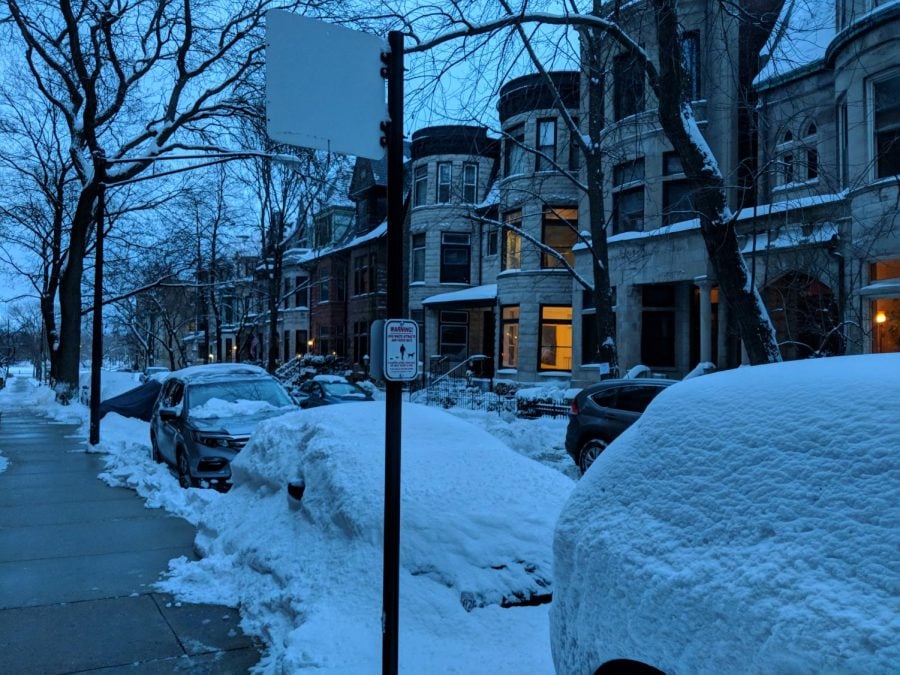 After what had been a winter without much snow, Chicagoans got nine consecutive days of it, which has only happened three other times since 1885, according to the Chicago Tribune.
Uber and Lyft fares were surging as some residents had to pay four and five times the usual rate for the ride-sharing services.
Residents were forced to dig their cars out with shovels, scrapers and anything else they could find on the cold mornings.
Not everyone was so diligent with snow maintenance. Those that were out of town or too busy (or lazy) to shovel their car may have had a hard time figuring out where their car was when they finally needed it.
Buried cars could be seen throughout the city, especially in neighborhoods with side streets too small for snow plows to drive down.
CPS had school closings, and children could be found all over the city making snow angels or trying to find what could pass as a hill suitable for sledding in Chicago's flat urban environment.
But DePaul students weren't so lucky, and classes continued. Students could be found stepping over snowbanks to board the bus, or tip-toeing through giant lakes of slush down in the Loop.
For now, residents remain either excited or weary at the prospect of more snow.