Recent graduate killed in rock climbing accident
A recent DePaul graduate died in a rock climbing accident on Wednesday, March 28.
Savannah Buik, 22, was climbing with the aid of ropes on the East Bluff at Devil's Lake State Park in Baraboo, Wisconsin when she fell. Lt. Mike Green of the Wisconsin Department of Natural Resources said the cause of the fall is still under investigation.
Buik had just graduated at the end of the winter quarter with a degree in mathematical sciences.
As a young girl, she struggled with an eating disorder, and grew to use rock climbing as an outlet to overcome it.
Buik's mother, Nina, said that the DePaul community has shown her family an overwhelming amount of support. She said they have received an outpouring of cards, text messages and positivity from DePaul students and families.
"We thought we knew Savannah's world, and sometimes you really get to know your child better when you meet their world," Nina said. "We're learning so much more about our daughter and the goodness she spread in her short 22 years in this world from (the DePaul community's embrace)."
Friends described Savannah as bubbly, friendly and kind.
"She was everybody's friend, and her laughter was absolutely infectious," her mother said.
She recalled a time when they were on a family vacation when Savannah was still a young child. They were eating at a pizza restaurant, with Savannah sitting in a height chair.
"Something tickled her, and she started laughing. It was when we first heard her incredible laugh," she said. "After a couple minutes, every single person in the restaurant was laughing."
She was always very curious about the world around her, said her family. She was fascinated by the weather, always asking her parents about it. She was terrified by tornados, but she was also captivated by them. She was always glued to the Weather Channel, hoping that she could learn more about them.
"She faced her fears so she could pursue them," Nina said.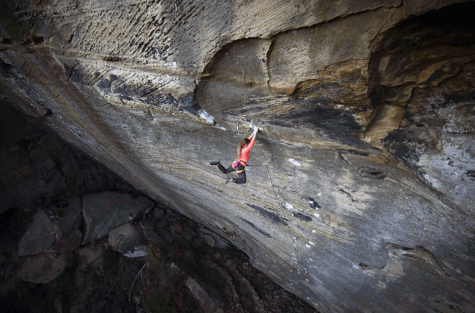 She loved playing soccer. According to her mother, she was a young star. But after suffering one too many concussions, she had to leave the sport. It was then, around 2011, that she made her first foray into the climbing world.
She created a blog to chronicle her climbing escapades. On it, she wrote about a trip to Yosemite National Park, a climbing rite-of-passage and the summer she spent in Colorado when she interned at the American Alpine Club, of which she co-founded a Chicago chapter.
But intertwined with her climbing narratives are other stories that tell of her continued recovery from an eating disorder. She sought to show others that even when it feels like all hope is lost, an eating disorder is not unbeatable. In a piece entitled "Quit Lying to Yourself," she recounts the past summer's events.
"I was free to do what I wanted to," she wrote. "Although at first this time I had to do what I wanted gave me apprehension, it was the unknown that led me to find inspiration for how I wanted to spend my life. ED (eating disorder) did not deserve to occupy my time."
Mike Foster, a graduate of DePaul's mathematical sciences master's program and now an adjunct math professor, said that Savannah introduced him to rock climbing.
"She was really honest, primarily with herself," he said. "She had an ability to talk about what she was going through. If she was stressed, she would talk about it. If she was happy, she'd be willing to talk about it. She was just fully honest with herself and everyone around her."
Nina Buik remembers a moment from the early years of Savannah's eating disorder, when she came home to find her very distressed.
"Why did God do this to me?" she asked her mother.
"I can't answer that," her mother replied. "I don't know why God does the things he does or the plans he has in store for everyone. But if on just one day you change just one person's life, this will all be worth it."
"Clearly, she has touched more than one. She's left a legacy of love, acceptance and strength for the rest of us to hold."
A celebration of Savannah's life will be held on Tuesday, April 10 at 6 p.m. in Cortelyou Commons.