'Kava-no-f@#king way:' Women protest outside Durbin's Office
Last week's intense and widely-watched battle over Supreme Court nominee Brett Kavanaugh spurred a lot of calls from constituents to their congressmen. A group of protestors decided to make a house call at Sen. Dick Durbin's office at 230 S. Dearborn St.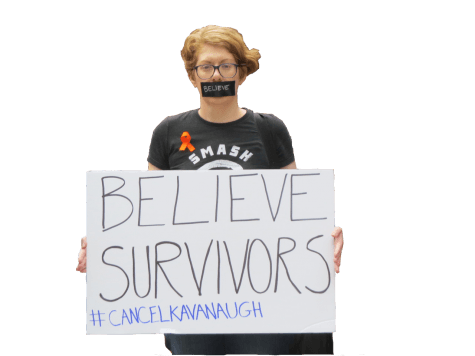 Protesters showed up at Durbin's office on Thursday, Sept. 27 to show their support for Christine Blasey Ford, who accused Kavanaugh of sexaully assaulting her at a party when they were in high school together.
Durbin, who is a senior Democrat on the Senate Judiciary Committee, emerged as one of the staunchest opponents to Kavanaugh's nomination after Ford's testimony on Thursday. He was one of the first to press for an FBI investigation into Ford's allegations, which the committee agreed to on Friday.
Durbin has announced he will oppose Kavanaugh's nomination, saying in a press release it is because the "scales have been tipped in favor of the one sworn witness who is willing to take her case before the FBI."
Sen. Tammy Duckworth, Illinois' other senator, is likely to vote against Kavanaugh's nomination. Republican Gov. Bruce Rauner also told WBEZ that Blasey Ford's allegations "deserve to be investigated and I believe a vote should be postponed until they are fully investigated."             Alexis Fletcher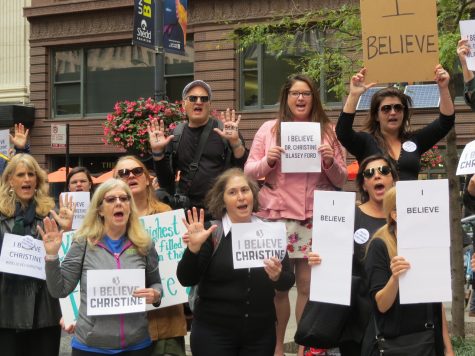 Kavanaugh's nomination hangs in the balance of just two Republican female senators: Sen. Lisa Murkowski of Alaska and Sen. Susan Collins of Maine. Collins and Murkowski were both instrumental in preventing the repeal of the Affordable Care Act.
An FBI investigation has been opened into the allegations, though it is limited in scope and will not last over a week.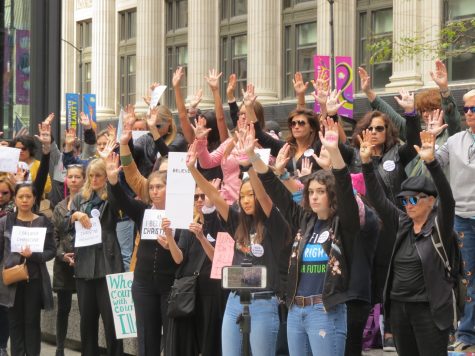 Alexis Fletcher
Alexis Fletcher