Illinois races to watch during the 2018 midterms
Illinois 5th District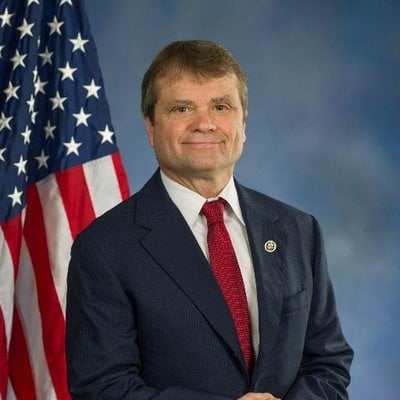 Photo Courtesy of Twitter
(D) Mike Quigley (incumbent) v. (R) Tom Hanson
Illinois' Fifth Congressional District, home to DePaul's Lincoln Park campus, won't have much of a contest to observe this Tuesday. Incumbent Congressman Mike Quigley is a heavy favorite to keep his seat over Republican challenger Tom Hanson. The 60-year-old Democrat has served Illinois' fifth district since winning a special election in 2009.
Illinois 6th District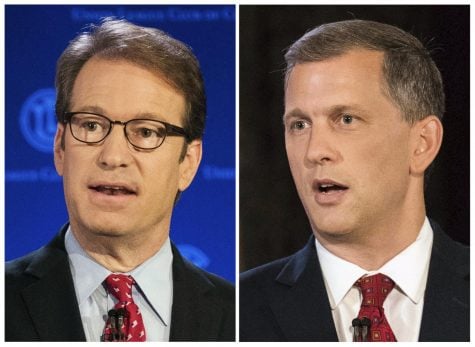 Photo Courtesy of AP Newsroom
(D) Sean Casten v. (R) Peter J. Roskam (incumbent)
In the 2016 election, Illinois' sixth district turned out in support of Democrat Hillary Clinton, but re- elected Republican Peter Roskam to the U.S. House of Representatives. Roskam's frequent support of the Trump administration in Washington has Democratic challenger Sean Casten looking to be part of national "blue wave" and turn out Clinton voters from two- years ago. The race is being viewed as a barometer to the national political climate, where Democrats are looking to take back the House of Representatives in a customary midterm swing. The most recent polling data promises an ultra tight race.
Illinois 14th District
(D) Lauren Underwood v. (R) Randy Hultgren (incumbent)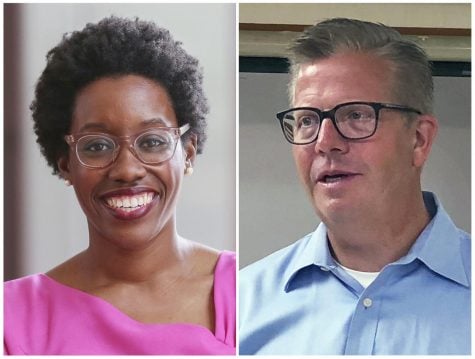 Photos Courtesy of AP Newsroom
Another competitive race featuring a Democratic challenger looking to help dispense a "Blue Wave" in the U.S. House is in the 14th District. Republican incumbent Randy Hultgren currently holds a slight edge in most polls over Democrat Lauren Underwood. Underwood has focused her campaign around healthcare, saying she was motivated to run after Republican efforts to dismantle protections for patients with pre-existing conditions. A win for Underwood would make her both the first woman and the first African-American to represent Illinois' 14th District in Washington D.C.
Governor's Race
(D) J.B. Pritzker v. (R) Bruce Rauner (incumbent)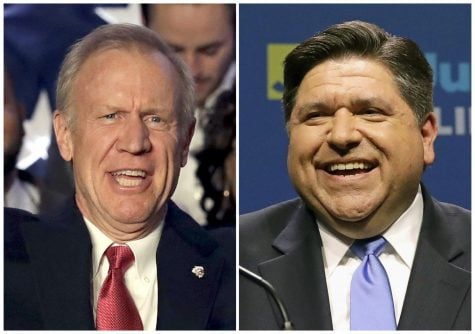 Photos Courtesy of AP Newsroom
Money, money, money has been the motto of the 2018 Illinois governor's race. As of Nov. 4, the two front runners have spent over $230 million on the 2018 campaign, making it the most expensive statewide election in U.S. history. A billionaire by birth, Democrat J.B. Pritzker has slowly pulled away in the polls over multi-millionaire incumbent governor Bruce Rauner and third party challengers William "Sam" McCann (Conservative Party) and Grayson "Kash" Jackson (Libertarian). Rauner is under fire for a first term that showed little progress, which he blames on House Speaker Mike Madigan and the Democratic machine.