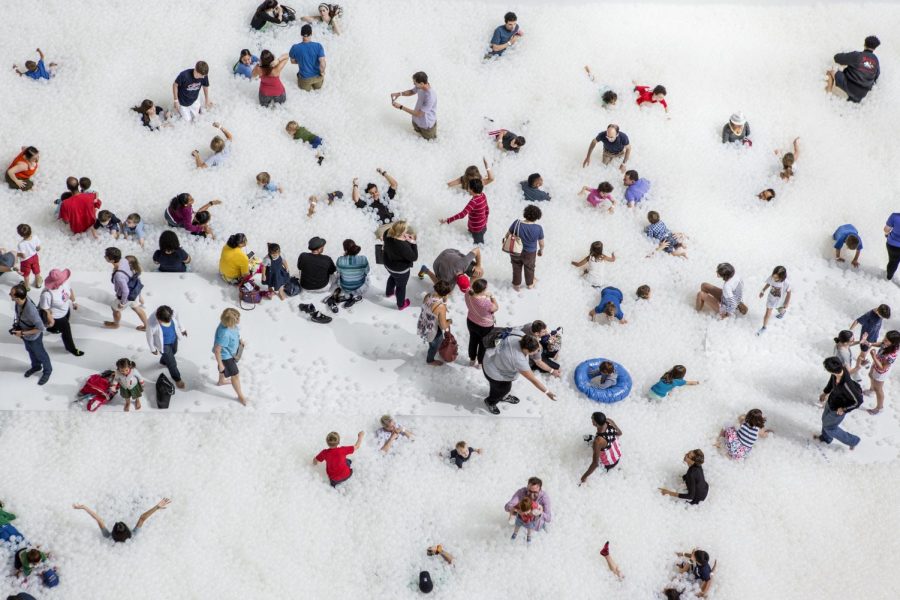 A winter beach to escape the weather
The Beach Chicago's interactive art installation, currently airing at Navy Pier's Aon Grand Ballroom, is the latest in the long line of immersible art experiences curated for visitors desiring more than the traditional art museum may provide.
The Beach Chicago, being presented by EXPO Chicago and designed by a group called Snarkitecture, will include over 1 million antimicrobial and recyclable plastic balls filling the Aon Grand Ballroom at Navy Pier.
The exhibit is described by Navy Pier's Director of Production and Operations Erika Taylor as "an indoor experience that is quite literally a beach." The exhibit is completely immersive, both "a visual and audio experience." Wright made sure to highlight the fact that the plastic balls even make wave-like sounds when guests dive into them.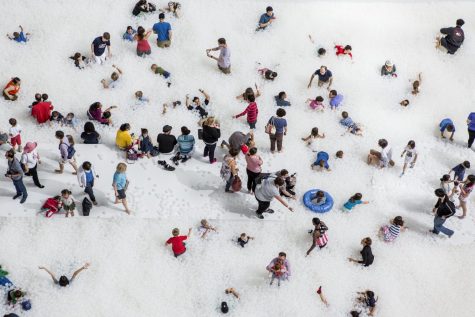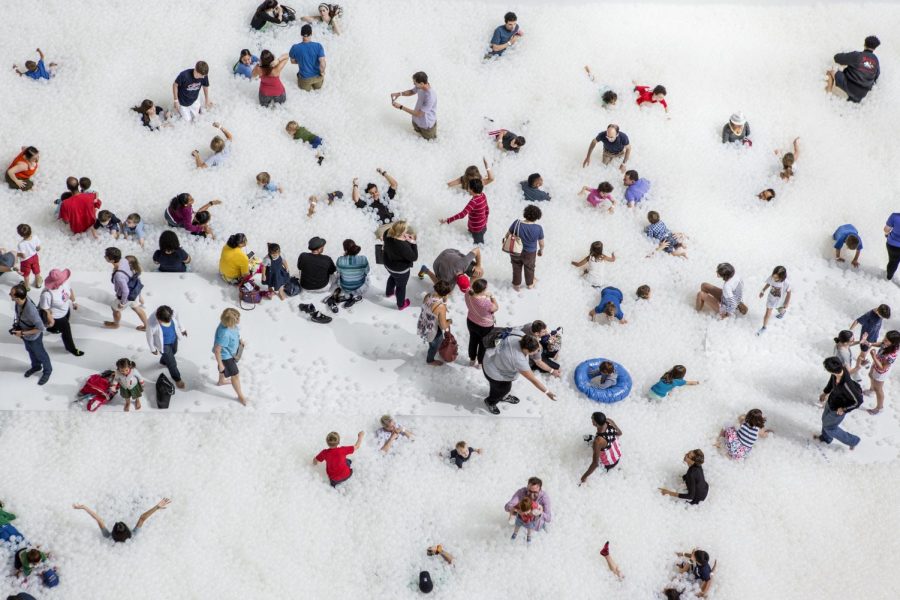 Despite only being open since Jan. 19, The Beach Chicago has quickly become one of Navy Pier's most popular art installations with help from social media. "It's a photo op," explained Wright. "And while we've had a ton of press, we're focused mainly on social media sharing. People take their own pictures and tag it #TheBeachChicago and that's just spread like wildfire."
"The whole idea of an art 'experience' is cool and all, as long as it is still something to be admired and impressed by," Chicago resident Emma Ray said about the WNDR Museum, a museum dedicated to a similar immersive experience, with several rooms curated to fit the dimensions of a photo.
The millennial generation's instant gratification and desire for immersion has collided with the need to share everything on social media within the art world. In addition, the rise of technology in all aspects of our lives has resulted in not only an introduction to the virtual reality genre of art, a complete and total visual immersion, but also physical exhibits that allow viewers to interact with the art in its entirety.
DePaul University Professor Mark Elder of the Art, Media and Design Department described the up-and-coming art scene as a millennial reaction to "whatever is on their phones or computer screens." He emphasized the fact that museums have to approach their audiences in the same regard.
It's easy to wonder how this trend will impact artists in the future and whether or not looking through the lens of one's phone camera will be detrimental to the business of aesthetics. Forbes Magazine even stated that "Social media is changing what people view as pretty." The article emphasized that even outside of art museums, our generation is focused on designing our lives in the most "instagrammable way possible."
Undeterred by how some view this movement as negative, Elder regarded these trends simply as the natural ebb and flow of art.
"The way art is executed will always change," he said "Will the selfie be something that will be enduring? The concept will be.he method will probably change."