St. Vincent's DeJamz
Over six decades ago, American popular culture was infused with new, groovin' music that created one of the greatest eras in music history: Motown. Now, many of the artists that peaked in those years have either passed away or stopped making music long ago and with them went swarms of their devoted fans. In my opinion, that's a complete disservice to the artists themselves as well as the transformative impact that Motown had on American history. Even more, Motown moving into the country's distant memory is a disservice to all the people who have yet to discover the music that changed a generation.
1. "My Girl" – The Temptations 
The Temptations, a five member all-male group, found great success in the '60s and '70s with numerous widely popular hits, with perhaps "My Girl" topping the list. From the very first strum of the guitar, the song beckons back to all of the love and positivity that infused the music of the Motown era. A tried and true love song, the smooth harmonies and catchy beat make it nearly impossible not to groove along just like your grandparents did.
2. "Ain't No Mountain High Enough" – Marvin Gaye, Tammi Terrell
Marking the first song on their debut duet album, "Ain't No Mountain High Enough" has cemented its legacy in music history. Perhaps one of the most famous songs to come out the era, it has appeared in film and television as well as on the radio for years. Remember the "Guardians of the Galaxy" soundtrack that everyone loved? It claimed the final slot on the album. It's probably not what Marvin Gaye and Tammi Terrell had in mind, but is still an accomplishment by any standard.
3. "You Can't Hurry Love" – The Supremes
With Diana Ross leading the way, The Supremes easily made "You Can't Hurry Love" one of their many chart-topping songs. The most commercially successful group at Motown Records, this song marks a pivotal moment for the group. "You Can't Hurry Love" signified The Supremes switch from pop music to more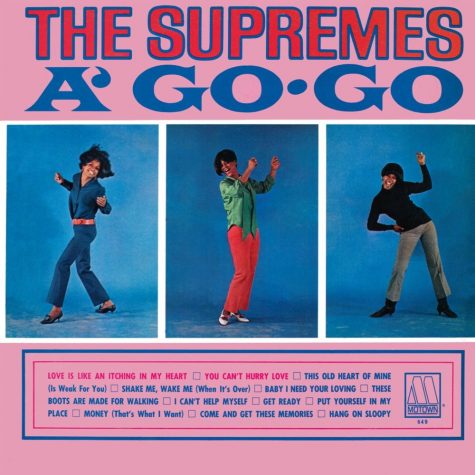 mature and complex musical arrangements. From then on, The Supremes continued their reign over the music scene until they eventually split up in 1977.
4. "Reach Out, I'll Be There" – Four Tops
Detroit-based quartet Four Tops was a household name at the height of Motown's popularity. "Reach Out, I'll Be There" was one of the first songs during the time to combine classical and gospel music and was one of the group's most successful track. Even so, the group originally wanted Motown Records to not release the song because it was so different than the rest of the music in their catalog. Luckily for them, an executive at Motown had different ideas.