Actor's racist comments shed light on widespread acceptance of racist rhetoric
February 18, 2019
"I went up and down areas with a cosh…hoping some 'black bastard' would come out of a pub and have a go at me about something…so that I could kill him." Actor Liam Neeson's shocking revelation of a race-based violent streak during a recent interview with The Independent has horrified longtime fans and colleagues alike. After a close friend was raped and described her attacker as being black, Neeson admits to having roamed predominately black Irish neighborhoods over the course of a week, waiting to be provoked and exact "revenge," he said.
Some have leapt to Neeson's defense, claiming that the aggravated mental state spurred by his friend's rape excuses his radical behavior. But is that not just idol worship talking? In our celebrity-obsessed culture, fans have become more and more apt to jump to the defense of stars whose work has left significant impact on their lives. In cases that have emerged as part of the #MeToo movement, inexcusable actions have been justified by fans who claim to know and understand the inner workings of their favorite stars' psyches.
So where does Liam Neeson fit in? Ching Yu-Huan, a professor of psychology at Bournemouth University whose work focuses on cross-cultural psychology and domestic violence, has an answer.
"When it comes to anger, we may be less in control of our behavior when we are in a rage," Yu-Huan said. "But that doesn't mean that everyone who gets angry about the rape of a friend would pick up a weapon and walk the streets with it, looking for someone of another race to kill. Our experiences and biases do influence who we take out anger out on."
As Yu-Huan explains, Neeson's implicit racial bias, as demonstrated by his story, is shocking but not unusual. Rather, it is part of a larger conversation that needs to take place regarding how we raise children to think of those who differ from them and methods we can use to recognize and minimize our own biased tendencies. With the extremity of Neeson's case, however, backlash has been incessant. Neeson's Independent interview quickly became the No. 1 trending Twitter topic within hours of its release, with many fans quickly disavowing Neeson as despicable and an example of "white, toxic masculinity."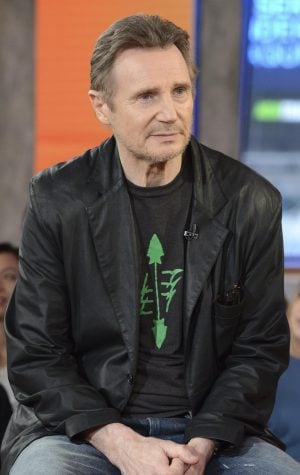 Already, the interview has proved disastrous to Neeson's film promotions and current press tour. Last Tuesday, Lionsgate canceled the red carpet for his newest film "Cold Pursuit," and though several major film projects are still on his lineup, it remains uncertain whether he will ultimately be seen on screen anytime soon. Neeson's role in "Men and Black: International" has especially been met with outrage, with fans demanding he be cut from the film before Sony Pictures releases it this summer.
"It's all indicative of a couple things," said Evan Nierman, founder of the crisis management and legal public relations firm Red Banyan. "There's been accusations of racism directed toward the president, and this is directly on the heels of race-oriented scandals among lawmakers in Virginia. [Neeson] really put his foot in his mouth at a particularly bad time."
This brings up a compelling question: why do the insensitivities of celebrities continue to fall under the spotlight while those of the president are continually ignored? Though, admittedly, Trump has never been as blatantly violent in his rhetoric, the dozens of offensive comments and revelations that have branded his presidency remain largely under the radar.
From his "locker room talk" about grabbing a woman "by the p**sy" to his statement that "laziness is a trait in blacks" to his infamous comments that Mexicans entering America are criminals and rapi
sts, the list of Trump's offenses is lengthy and ever-growing. The problem is, the breadth of his out-of-bounds comments has somehow protected him.
"It's perverse to say that because Trump evidences overt racism more than any post-World War II president, we should start ignoring his outbursts," writes Jennifer Rubin, longtime foreign and domestic policy contributor for The Washington Post. "The frequency of Trump's remarks does not diminish their significance to the presidency as an institution or the hurt they have caused so many people."
Liam Neeson's story of race-fueled violence is inexcusable and will — as well as should — limit his future career prospects; it came from a racist, unwarranted place and is a stark reminder of the often below-radar racism prevailing in the entertainment industry. But for Neeson's act to be disseminated widely and emphatically while Trump's outrageous comments consistently attract only mild media buzz is a worrying example of the normalcy Trump's rhetoric has been granted. Neeson must step on the backburner and reflect on his prejudice, but Trump must do the same, a hundred times over.