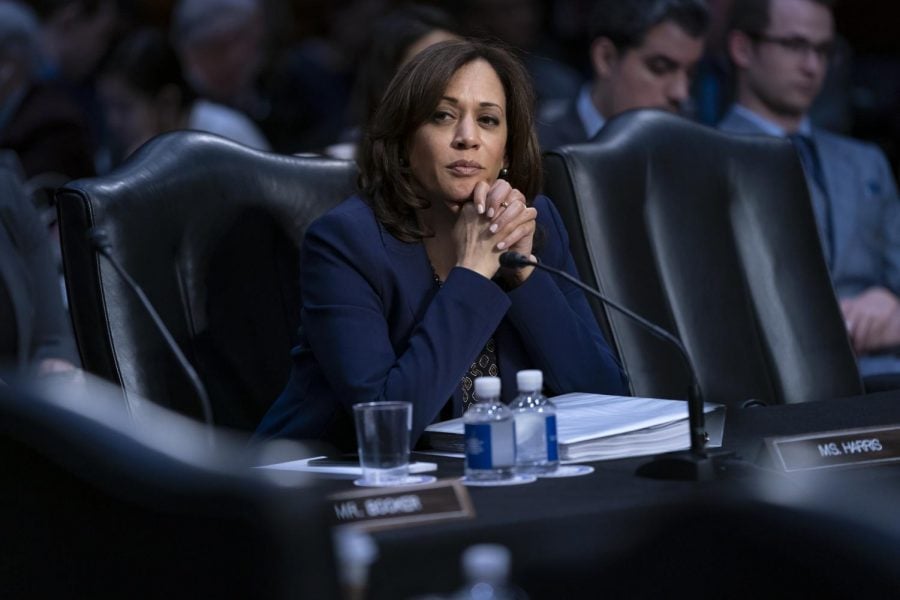 PHOTO COURTESY OF ASSOCIATED PRESS
Candidates court college voters: As politicians turn to social media to expand their reach, some are proving more successful than others
February 18, 2019
When Sen. Kamala Harris' communications director, Lily Adams, posted a video of Harris dancing to Cardi B's "I Like It" about two weeks ago, she probably thought it would help make the 2020 Democratic presidential candidate more relatable to young voters.
It didn't. In fact, most of the responses to the video criticized Harris and her campaign team for using gimmicks instead of policy in order to appeal to voters. The response was similar to that of Hillary Clinton's viral "Chillin' in Cedar Rapids" Snapchat clip from 2015, in which Clinton, holding her phone close to her face, tells viewers she's "just chillin' in Cedar Rapids."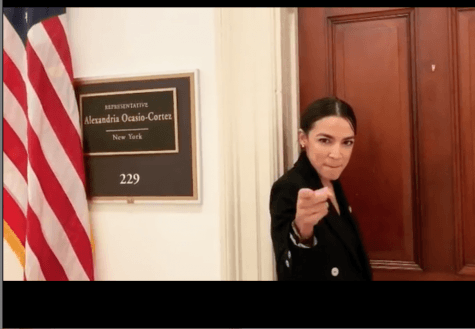 The video came off to many viewers as an obvious attempt to win young people's vote by using a platform Clinton wasn't used to.
Students told The DePaulia that they care little for these attempts when they do not also include more serious discussions of policies that will actually make a difference.
"They just need to listen to us more and stop trying to be on the times with memes and stuff," said Megan Henning, a senior at DePaul. "They need to listen to what our problems are and come up with solutions to those problems."
Presidential candidates who want to appeal to young voters in 2020 will need to learn from mistakes like this and instead better understand the issues that audiences care about, DePaul students said.
For one, politicians should look at this group of voters on a more individual level, not just as a single entity that can be impressed in a single way, according to one student.
"If you can't define the population and agree on it, but continue to treat us as a homogenous group, then there is no hope at getting our attention or engagement because we otherwise feel glossed over and voiceless," said Peri Drury, a graduate student studying public policy at DePaul. "We are a large and varied group with multiple concerns, but a lot of us ultimately feel that our lives and quality of life don't matter and that we have little to no voice in the political system as it is today with the electoral college and alt-right."
Harris isn't alone among 2020 candidates that aren't successfully getting their messages across.
Drury brought up presidential candidate Sen. Elizabeth Warren who, despite being known for more progressive and socialist leanings, has been seen as a controversial figure partly because of what some deemed a misguided response to President Donald Trump's questioning of her ancestry. Warren released the results of a DNA test in Oct. 2018, showing that she had a Native American ancestor up to 10 generations ago. She has since apologized for identifying as a Native American.
"I can't go back," Warren told the Washington Post last week. "But I am sorry for furthering confusion on tribal sovereignty and tribal citizenship and the harm it caused."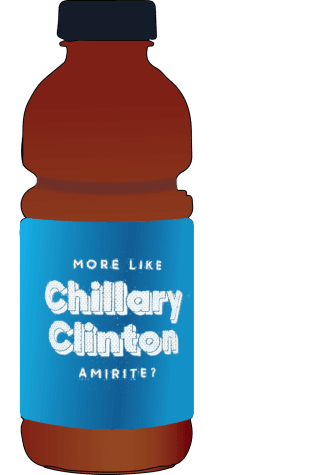 Yet, this doesn't mean voters don't care about candidates' social media presence or having diverse candidates to choose from, students said.
"Without a doubt, having a social media presence is key to gaining support from young voters since these platforms serve as a major source of information and influence," said Jana Cruz, a graduate student studying public administration.
Students brought up former presidential candidate Sen. Bernie Sanders, Representative Alexandria Ocasio-Cortez from New York and Chicago mayoral candidate Amara Enyia as examples of politicians effectively reaching out to young voters.
"[Enyia] has addressed a lot of issues and decided important policies that have shown to be important to young voters, such as economic cooperative models and investing in communities, especially those that have been looked over," Drury said. "I think her history in organizing, policy and advocacy, as well as deep belief in transparency of government has spoken to young, progressive voters who don't want a traditional politician, but someone who understands people and communities while still being well-versed in policy and governmental structures."
Sanders also did a great job appealing to young voters when he ran for the Democratic nomination for president in 2016, Cruz said.
"His content was very authentic, prompted emotions and created conversations," she told The DePaulia. "He was also very strategic in ensuring that he visited college campuses to personally connect with young voters who hold a lot of political power but need more persuasion."
More recently, Ocasio-Cortez has been getting a lot of attention for her engagement of voters on social media and strong stances on progressive issues.
"As a young politician she knows how social media works and is successful in delivering strong political messages without needing a long, drawn-out speech," Cruz said. "She understands what her audience will react to and delivers."
Ocasio-Cortez engages with voters on various social media platforms, especially Twitter and Instagram, but her interactions come across as more genuine to many. For example, when she answered policy-related questions live on Instagram while cooking mac and cheese for dinner, many young voters could relate to her cooking a simple, affordable meal while discussing solutions to issues that matter to them. It did not come across as a campaign strategy, like Clinton's clip that started with a beer Koozie adorned with the phrase "More Like Chillary Clinton."
That authenticity, or lack thereof, will make or break many candidates running for office, including in 2020.
"The nominees will have to fulfill a type of authenticity and inspiration, as well as break down policies and plans into digestible information to get young people to the polls," Drury said.