Transparency International: World is facing 'crisis in democracy'
February 18, 2019
For the first time since 2011, the U.S. has fallen out of the top 20 countries on anti-corruption group Transparency International's latest Corruption Perception Index. With a score of 71, it sits between France, which scored 72, and the United Arab Emirates, which scored 70.
The lowest-scoring countries out of the 180 that the CPI covered were North Korea, Yemen, South Sudan, Syria and Somalia, which received a score of 10. The highest-scoring countries were Switzerland, Sweden, Singapore, Finland, New Zealand and Denmark, which received a score of 88.
The average score was 43.
The CPI, which has been conducted yearly by the Berlin-based watchdog group since 1995, does not precisely quantify public sector corruption — Transparency  says on its website that "there is no indicator which measures objective national levels of corruption directly and exhaustively." It also doesn't take into account illicit financial flows, money laundering, tax fraud or private sector corruption.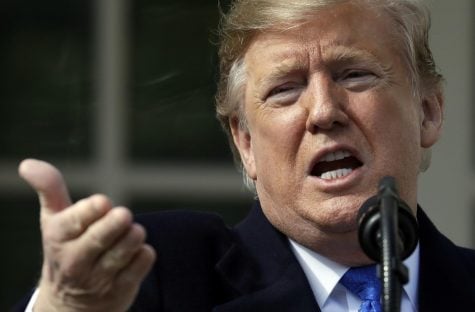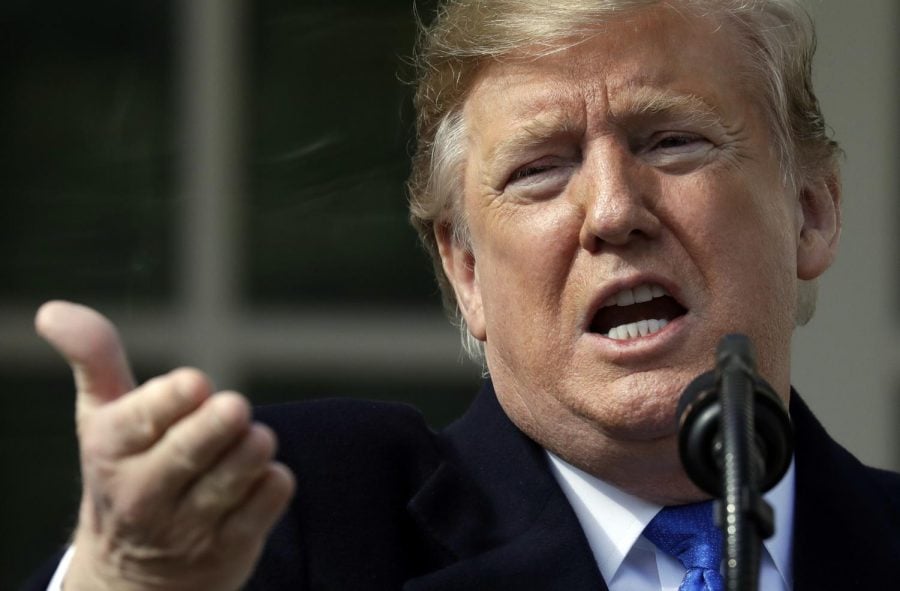 Instead, it relies on 13 external datasets from sources that survey experts and business leaders around the world, but which use different scales, like the World Bank, Freedom House and African Development Bank. The CPI standardizes these scores, converts them to a scale from zero to 100 and averages the scores for each country.
According to Transparency, stronger democracies correlate with less corruption; full democracies scored an average of 75 on the CPI while autocratic regimes had an average score of 30. The group claims the world is facing a "crisis in democracy."
But is that just hyperbole?
"The issue is not a crisis, but a confluence of many crises, of differing orders of magnitude, straining different political, social and economic institutions of democratic societies," said DePaul law and affiliate history professor Mark Gregory. He pointed to regions like Eastern Europe, where historically democracy was touted "as a sort of panacea for the ex-Soviet Bloc, promising at once freedom and the prosperity for which the people of those nations so yearned." But when democracy didn't come right away, or when it resulted in new challenges that countries were unprepared for, like increased immigration in the U.K. from its ex-colonies in the '60s, some were able to cope; others suffered strain to their democratic institutions.
In order to stem public sector corruption, the 2018 CPI recommends preserving and strengthening checks and balances, empowering the citizenry, enforcing anti-corruption legislation and protecting press freedoms. In the United States, Transparency cites "nativist populist sentiment, a rise in hate crimes, trenchant political polarisation and the longest government shutdown in US history" among its concerns.
Jordan Gans-Morse, a political science professor at Northwestern University who specializes in law and corruption, said experts continue to debate whether the growth of democracy is slowing around the world or whether a genuine backslide is occurring.
Gans-Morse pointed to a recent New York Times article that looked into several high-profile corruption scandals in municipal governments around the U.S., including the extortion charges against Alderman Ed Burke in Chicago. And closer to the top, scandals continue to swirl around President Trump and members of his administration.
"Whatever one may think of Trump, cabinet member after cabinet member [has been] embroiled in scandal — in some way breaking ethical rules or using the office to benefit himself," he said. "And that's not unheard of, but it's unusual to have this many scandals in one administration."
Julius Hinks, a communications officer with Transparency, said ordinary people, including students, should be concerned about this year's CPI no matter their political persuasion.
"Ordinary citizens, including many students worldwide, too often stand on the front line against corruption," he said. "Regarding the index, this year's CPI reveals that the continued failure of most countries to significantly control corruption is contributing to a crisis in democracy around the world, so students' chances of studying and then working in a free, democratic country are affected by corruption."
Gregory, the DePaul professor, said political leaders displaying a lack of patience is the "single greatest indicator" of a crisis in democracy.
"If every tweet is followed by a counter-tweet, if every accusation or YouTube snippet yields instant condemnation which has to be later moderated or withdrawn as facts and context reveal a larger, truer picture, you know you have some issues," he said. "Of course, when institutions become repressive, then the issues have consequences that transcend individual reaction and become dangerously systemic. That is crisis."