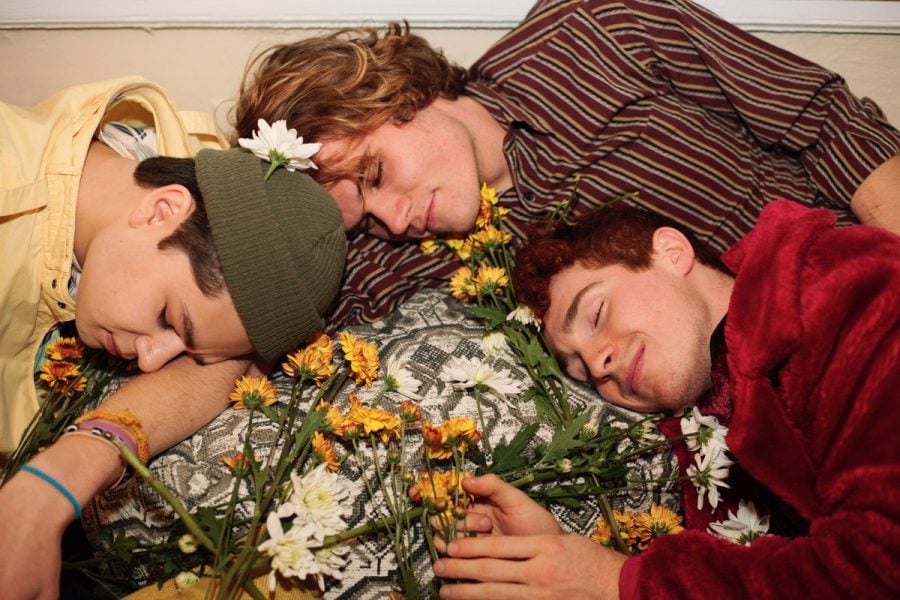 Swatches: Perfecting the band-creation formula
According to Merriam-Webster.com, a swatch is a small sample piece intended to demonstrate the look of a larger piece. That is precisely what the band Swatches is, a small piece of the music scene in Chicago, and an unconventional 3-piece that juxtaposes indie and emo-pop with classical jazz elements to create the newest DePaul band that students are listening to.
DePaul sophomore Gavin Schultz sits with his long legs crossed in the noisy student center. His head rests on his hands showing off his index fingers, which are painted a light blue color that matches his t-shirt that is layered over a highlighter yellow turtleneck, as he reminisces the origins of the band he started during his freshman year of college.
Being in a band has always been one of Schultz' dreams, as he was surrounded by it as a young child. Unlike most guitarists, Schultz started off playing bass when he was in the fourth grade, it wasn't until he was 12 that he started to play guitar.
"I have always had family members that play music, and I was around it, so it felt natural to pick it up and learn how to play and sing and do all that stuff," explained Schultz.
Just as learning how to play music felt natural so did starting a band at college when he realized it was a possibility. Schultz had a fantasy in his head about what Chicago would be like after moved away from his hometown in Michigan and it didn't include music until Schultz realized that music did fit into his ideal college experience. Before Schultz started his freshman year at DePaul, he was involved in the "emo-pop" scene in Michigan where he and his friend, John O'Brien, created their first band.
"I used to hang out at a frat house, well, okay, it wasn't a frat house, but it was," Schultz said as he laughs. "The University of Michigan has this one frat called Sigma Pi, and they were called the metal frat, and they would throw shows, so I started listening to that and hanging out with people there."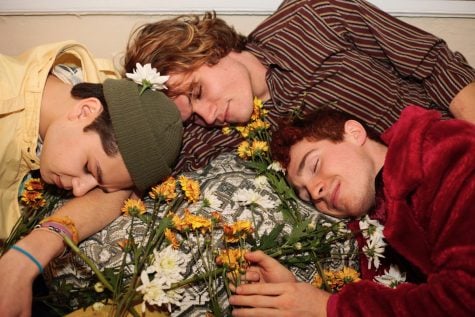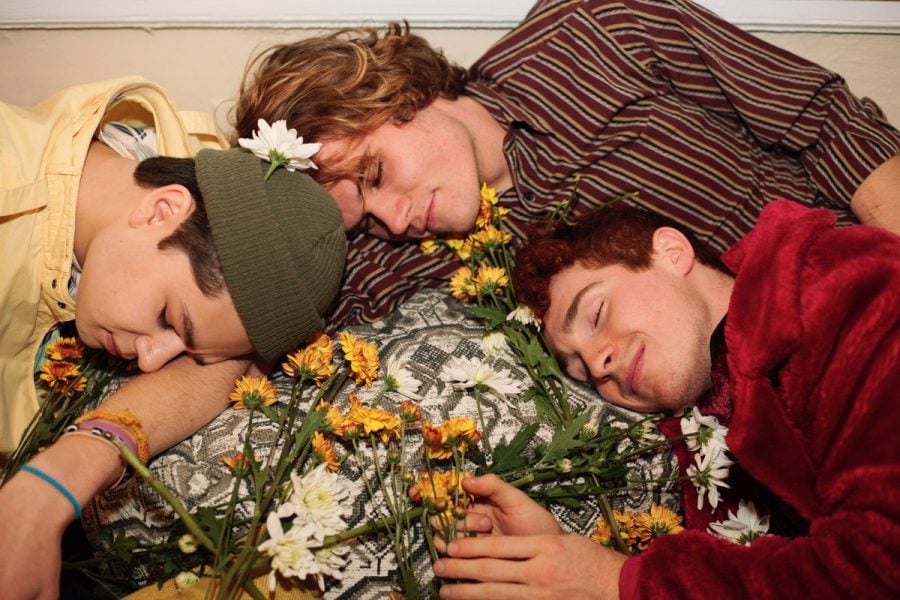 It wasn't an easy process to create the first band, which was called, Silent Films. Schultz and O'Brien first tried to make music in the sixth grade because they had bonded over their love of Nirvana, and eventually they officially became a two-man band, which taught Schultz how to brand and market himself as a musician.
"I think having the experience of being in Silent Films before Swatches helped ease Gavin into the process and workload of being in a band," explained O'Brien. "We were oftentimes playing with other college-aged bands while we were in high school, showing us the ropes while simultaneously allowing us to catch ourselves up to speed with our peers despite the age gap."
Schultz realized that music was a part of his life that he wasn't ready to let go of yet when he visited O'Brien at school.
"All of John's friends are in this band called Early Eyes, and I was like, this is super cool like you can be in a band in college, I didn't know you could do that," said Schultz. "I was like that seems like a really cool obstacle to overcome, starting a band with people you don't know and just figure it out and that is what we did."
In Swatches short time as a band there have been obstacles that the group has had to overcome, like finding the right members who would soon make up the band. Schultz wanted to create this band and started with a simple Facebook post in the official DePaul University class of 2021 Facebook group to see what would happen. And people replied, but they weren't into the same indie music and aesthetic that Schultz had in mind. That was until he met Nick DeLaurentis, now the current bassist of Swatches.
Schultz and DeLaurentis started talking on Facebook about the possibility of creating a band, but it wasn't anything serious until they met face to face at orientation.
"[I didn't know] if I should even say hi or not, but we ended up approaching each other and really hit it off, and we're just kind of instantly close friends," recalls DeLaurentis. "Within the first few days at DePaul, we were already jamming out ideas."
The next challenge that the new band would face would be finding a drummer. The two members began to play with a bunch of different people, until they met Joe Torres through a friend.
"I got his number and asked him if he wanted to make music with us," said Schultz. "We went to Columbia [College] and we played the few songs that we had started to sculpt and it just fit."
Soon after the group found its members it was time to start not only creating music but their branding so that they could reach their target market, DePaul students. Schultz was sitting in his advertising class when he realized what he had to do to get the attention of his peers.
"I realized that we had to get on Instagram because that's what everyone our age is using," said Schultz.
Since becoming present on social media, more students have been able to enjoy the relatable and honest music that the band is putting out, not only for themselves but for everyone who might be going through what typical college students go through.
Swatches' song, "Summer Songs," hits on the emotions of missing hometown friends after moving away to go to college. A common phenomenon that most college students will endure stems from a place of desire to be genuine even if that means being vulnerable in the songwriting process.
"When you know what you want to say but don't have the specific words, then the right melodies and guitar parts start to come out," Schultz explains how he handles the vulnerability of being a songwriter.
While Schultz and the rest of Swatches continue to make music they have two goals in mind: generate a more significant following and continue to do what they do best, be honest.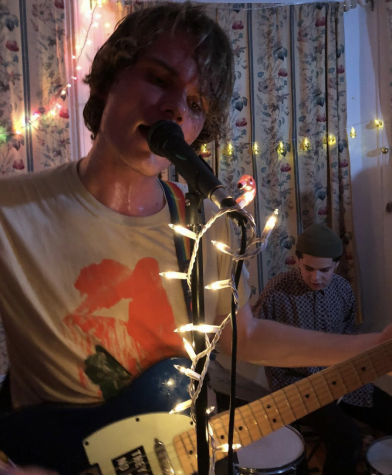 Schultz finds himself drawing a lot of inspiration from his friends, who are also a part of their own respective local music scenes, and how they have generated followings.
"I mean it would be cool to be like Beach Bunny," Schultz says while comparing Swatches to another popular DePaul band.
While becoming the next big thing is on Schultz' mind, continuing to grow and honesty are more so on the agenda for him. With his experimental songwriting style, it is almost hard for him not to be honest with not only his audience but himself.
"I want to be more honest and straightforward and not hide behind a layer of bullshit of impressionism metaphors in lyrics," Schultz said with a firm tone. "The more honest we [Swatches] are with ourselves, the more honest we are with the audience."
Readers can listen to Swatches EP, "Youth Can If Youth Wanna," on Spotify. Readers can also see Swatches live in concert on Feb. 28 at 6PM at the Cobra Lounge (235 N Ashland Ave, Chicago, IL 60607) where they will be performing with Elvis Depressedly.