DePaul drops game one of CBI finals 63-61 to South Florida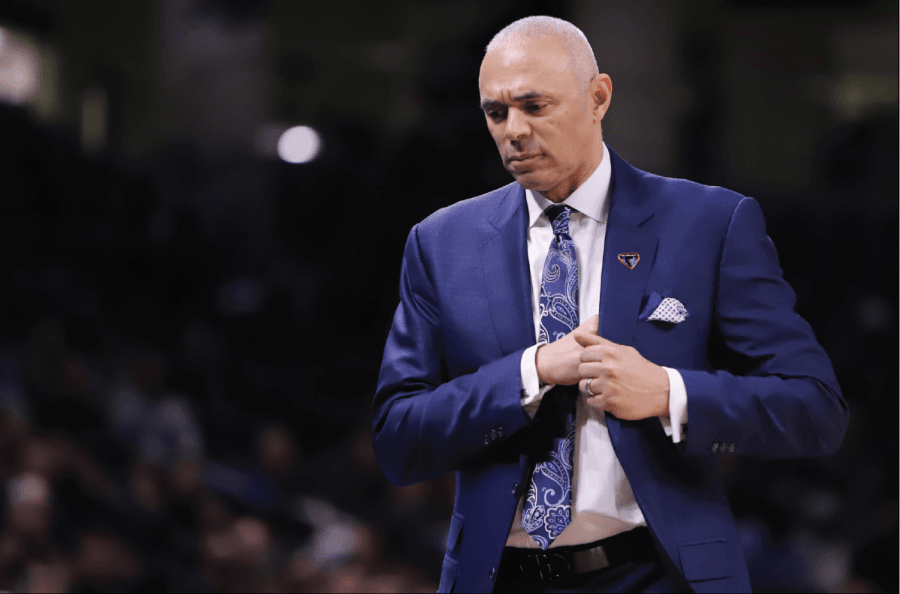 It's been six years since DePaul and South Florida last played each other when the Bulls defeated the Blue Demons 83-73 in their last Big East meeting in 2013. On Monday night, the two met once again in game one of a best-of-three championship series in the Roman College Basketball Invitational (CBI). Just like in their previous eight meetings, South Florida came out on top 63-61 thanks to a game-winning shot from David Collins at the Yuengling Center. 
DePaul came into the game against South Florida playing its best basketball of the season — especially on offense. The Blue Demons were averaging 96.3 points per game in their first three games in the CBI Tournament. Senior guard Max Strus was going through his best stretch of basketball averaging 31.7 points per game. Sophomore forward Paul Reed also has been a force inside the paint in the CBI, averaging 21.3 points per game including a career-high 24 points against Coastal Carolina on March 27.
After shots came easily for them offensively against their first three opponents, DePaul ran into a defensive wall in South Florida. The Bulls, known for their defensive prowess this season, held their first three opponents to only 61 points per game. This season USF hold opponents to 32.1 percent shooting from the 3-point line, which is good for 64th in the nation.
The first half proved to be a slugfest with both teams struggling to find any rhythm on offense and turnovers being the common theme in the first 20 minutes. South Florida frustrated DePaul much of the half with its slow-tempo, forcing the Blue Demons to run half-court sets and not allowing the visitors to get out in transition.
Strus and Reed also struggled in the first half as they combined for only 10 points. Senior guard Eli Cain led DePaul in scoring with 11 points on 4-of-11 shooting. The next 20 minutes, however, proved to be more fruitful for Strus and Cain, as they combined to score the team's first 12 points in the half.
After South Florida knocked down back-to-back 3-pointers with 10:21 left in the game to take a 50-39 lead, DePaul went on a 14-3 run over a six-minute stretch to take its first lead of the game 54-53. But DePaul was not able to extend the lead as they saw South Florida answer with their own 7-2 run, taking a 60-56 lead with 32 seconds left in the game.
Both sides knocked down a couple of free-throws in the following 20 seconds with USF taking a 61-58 lead into the final seconds of the game, setting up a dramatic ending to the game.
A little over year ago Cain hit a game-winning shot against Georgetown to give DePaul the win over the Hoyas, on Monday night the guard hit a clutch 3-point shot to tie the game at 61 with 12 seconds to go in the game. This time, however, Cain's 3-pointer wasn't good enough to send the game to overtime because sophomore guard David Collins hit a floater to give the Bulls the 63-61 win.
DePaul must win the next two games if they want to be crowned 2019 CBI Tournament champions for the first time ever. Game two will be played at McGrath-Phillips Arena on Wednesday night and if necessary game three will also be played in Lincoln Park on Friday night.