Photo gallery: DePaul forces game three of CBI finals with overtime victory over USF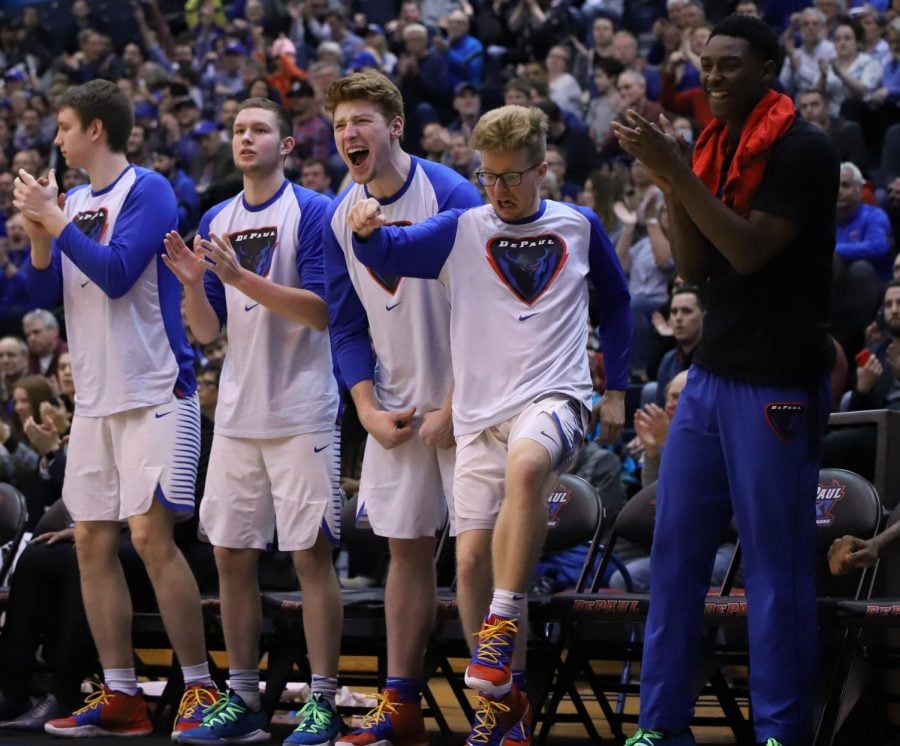 Battling injuries and a hot-shooting USF team, DePaul did just enough down the stretch to force game three of the CBI finals after they knocked the Bulls 100-96 in overtime Wednesday night at McGrath-Phillips Arena.
The Blue Demons were led by senior guard Max Strus and sophomore forward Paul Reed, who combined for 60 points. DePaul needed everything they could get from those after they entered overtime without three key contributors in senior guard Eli Cain and Jaylen Butz who both departed with injuries along with guard Devin Gage, who missed his third straight game as well.
Relieve DePaul's dramatic win through the lens of The DePaulia sports photographer Alexa Sandler.