Despite cold weather, Women's March Chicago 2020 succeeds
Women and allies took to Chicago's slush-filled streets Jan. 18 for the fourth annual, large-scale Women's March Chicago — the last before the 2020 election.
The march started at 11 a.m., but people began to line up as early as 9:30. Though the turnout was smaller than in past years, an estimated several thousand people marched the route between Grant Park and Daley Plaza.
One of those women was Annika Teaumulla, 17, the president of the Girl Up club at her high school in Michigan. Teaumulla and the other girls in her club road-tripped to Chicago to participate in the protest; they said they marched to make sure their future and their rights were secure.
"We want changed perspectives on social issues that affect people of color and women," she said.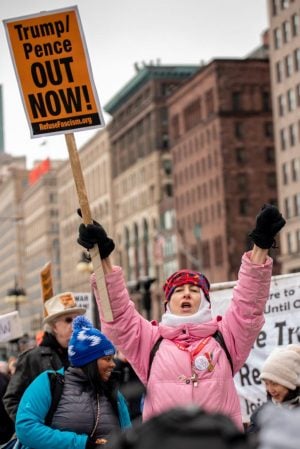 This year's protest honored marchers with disabilities and several local female elected officials, including Mayor Lori Lightfoot and Juliana Stratton, lieutenant governor, according to a press release; they led the march.
"Our local politicians, senators and congressmen are listening," said Veronica Graham-White. "That's the whole reason that we're out here. The White House doesn't give a damn."
Other issues raised by marchers included the upcoming census, gun control, climate justice and voting. From the beginning of the route to its end, there was at least one chant for each issue, though no one chant ever caught on with the entire crowd.
The move to include multiple issues as opposed to just women's rights comes after the Women's March brand received criticism for a lack of inclusivity. In 2018, some women of color and transgender women boycotted the march.
"We're connecting a variety of issues now, not just women's issues," said Samantha Jacobs, an organizer with the Party of Socialism and Liberation who has attended all four marches. "It's trans rights and immigration rights and fighting imperialism — they're all connecting struggles."
In Chicago, the shift was clear in both the social issues present.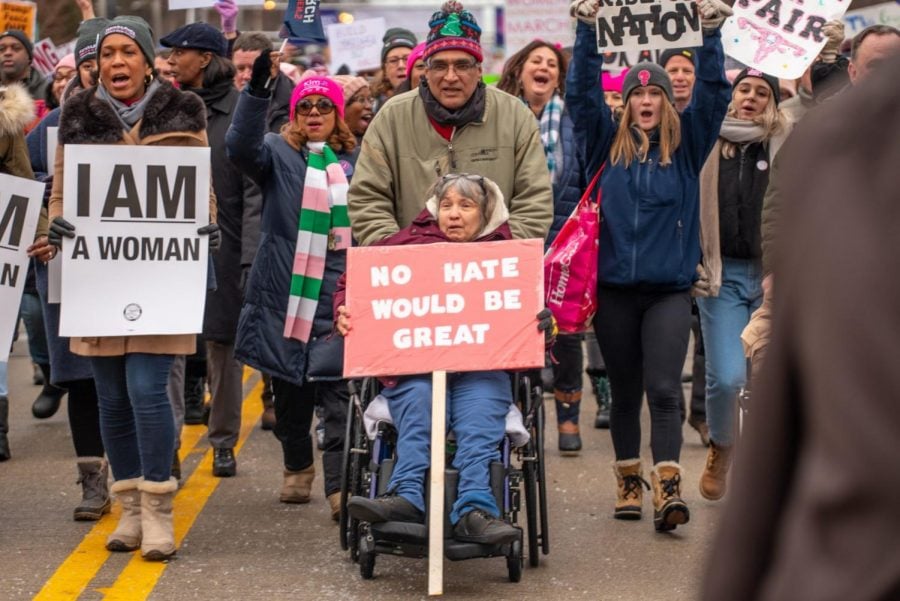 The wide range of issues brought another demographic to the forefront of the event: men. Though the crowd was overwhelming female, a significantly larger number of men showed up to join in protest than in previous years.
Will Himmler, 25, said his focus was "fighting back" against Trump's policies and energizing voters. He showed up to march for his mom, a doctor who raised him to respect strong women.
"She deserves a better president," he said.
No formal counter-protests lined the route, though some individuals attempted to patronize the crowd.
Info Wars' Alex Jones and Kaitlin Bennett, known online as "Kent State Gun Girl," attended Chicago's march, who shouted that "only women get periods," among other things. Other men stood on barriers shouting chants into megaphones: "It's not your body; it's not your choice."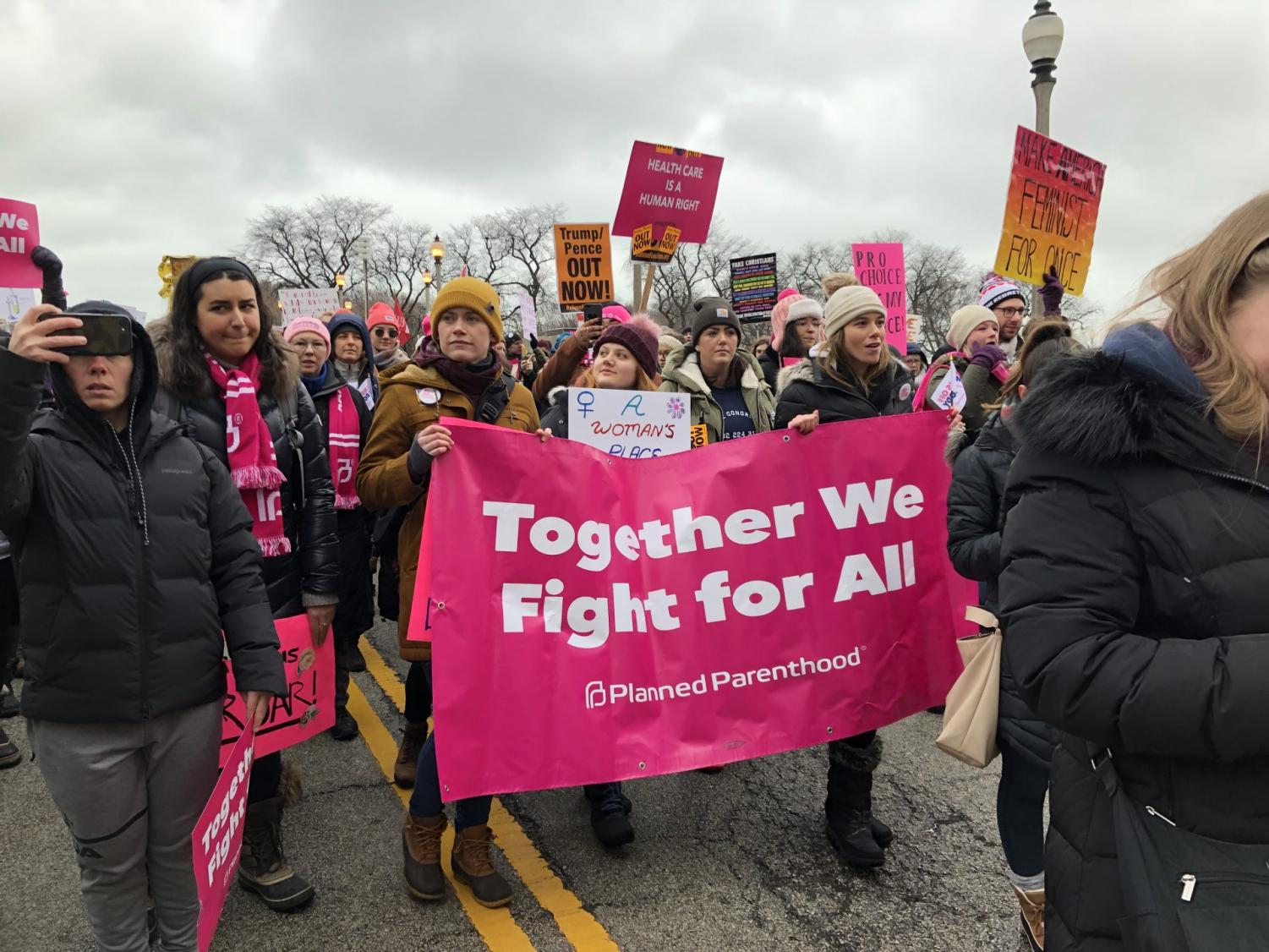 But the protesters were not discouraged; they cheered back with messages of mobilization for the upcoming 2020 general election. After the crowd traveled the designated route, many went on to protest in front of Trump Tower.
"The women's movement has grown stronger," said Lily Melvin, 21. "Women are standing up and not taking [Trump]'s bullshit anymore."