Blue Demons fall to Butler 60-42 in poor offensive display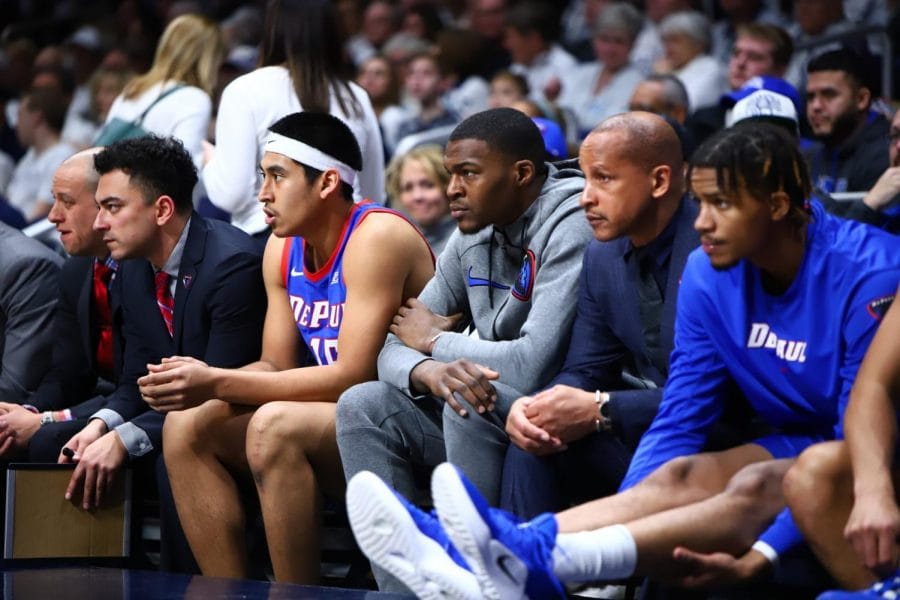 Since DePaul brought back Dave Leitao in 2015 to lead the men's basketball program, the Blue Demons have had multiple horrendous offensive showings in the Big East. But Leitao and DePaul reached a new low on Saturday when the Blue Demons' offense only managed to score 42 points – the fewest amount of points recorded in a Big East game during Leitao's tenure – in an 18-point loss to Butler at Hinkle Fieldhouse.
DePaul's night, and really its conference season, can be summed up with one play that occurred during the second half: senior guard Jalen Coleman-Lands dribbled the ball under the basket, had junior guard Charlie Moore open in the corner and, instead of passing to him, elected to continue to dribble towards where his teammate was standing, which prompted Moore to look up into the rafters in frustration and run back to the top of the floor. That play resulted in one of DePaul's 17 turnovers on the night.
"We've been talking about it all year long," Leitao said about his team's turnovers. "When we give the ball back it becomes deflating to the offense because you don't get a shot, and inflating for the defense to offense. So, that's something that really hurt us [on Saturday], but it's something I've been concerned about all year."
The Blue Demons have struggled with turnovers throughout the conference season, including 22 against Xavier on Feb. 25 and then following that up with 17 against Butler. But the turnovers have also come in bunches when the games have still been close; in the second half against Butler, DePaul had nine turnovers in the first 10 minutes. The Bulldogs, who had a 29-22 lead going into the break, used those mistakes by the Blue Demons to increase their lead to 44-30.
One excuse that Leitao has for his team's poor showing against Butler is the fact that they were without junior forward Paul Reed who has a hip pointer injury and will continue to receive treatment before Tuesday's game against Marquette. Reed is averaging 14.9 points and 10.6 rebounds in 31.7 minutes of action per game this season.
"Any team that doesn't have their elite level of players is a blow," Leitao said. "But there is opportunity out there, you take something that's unfortunate and you make it an opportunity. And everybody, not just the replacement, has to step up their game."
With Reed missing his first game of the season, sophomore forward Darious Hall got his first start in a DePaul uniform. In 30 minutes of action for the Arkansas native, Hall scored five points on 2-of-7 shooting. Freshman forward Nick Ongenda, took advantage of the extra playing time, and co-led the Blue Demons in scoring with eight points in 16 minutes of playing time.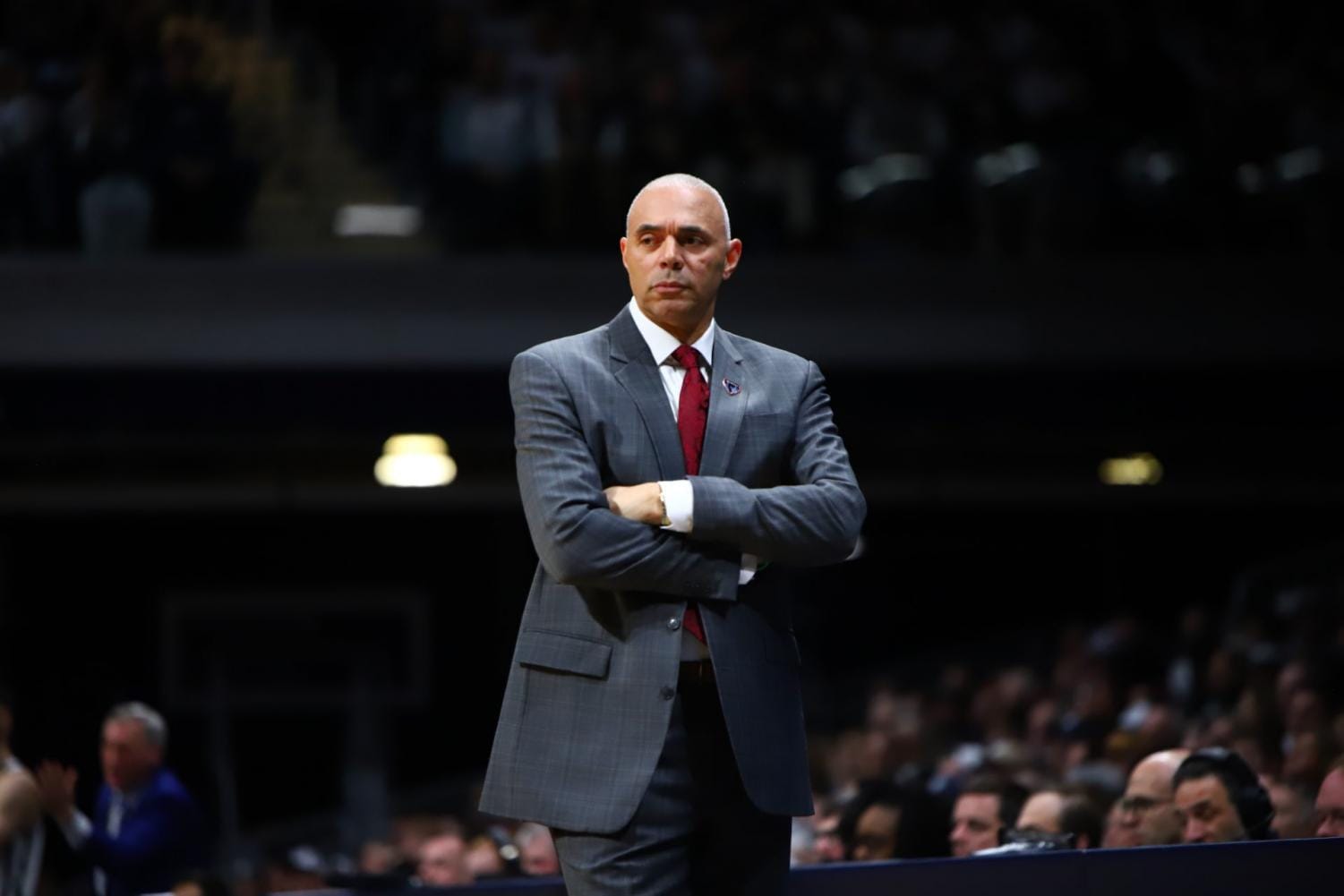 Besides a bright showing from Ongenda, the rest of the team had a night they would probably like to forget. For starters, Moore, who leads the Big East in assists per game with 6.4, had no assists and gave the ball away three times. The Chicago native also only scored eight points on 3-of-12 shooting. Coleman-Lands, who has been the Blue Demons' best and most reliable 3-point shooter this season, only chipped in with six points and was dry from deep all night long.
DePaul had one mini surge during the first half when they went on a 10-2 run and got within three of the Bulldogs, 23-20. But the home team responded by closing the half on a 6-2 run of their own and gained back all the momentum.
Butler knocked down five 3-pointers in the second half. Butler's junior forward Jordan Tucker  stole the show in the second half, hitting  three consecutive threes which put his team up 50-32 with 8:19 to play.
DePaul's offense was out of sync, with 20 points in the second half marking a season low for them. There was another sequence in the second half when forward Jaylen Butz went up for a dunk in two consecutive possessions, only to miss the first one and then get stuffed in the second attempt. For a team that plays in the Big East and somehow got off to a 12-1 start, it looked like a high school offense against Butler.
The Blue Demons shot 9-of-28 from the field and 1-of-7 from behind the arc in the second half. That one 3-pointer from freshman Romeo Weems in the final seconds extended DePaul's streak of hitting at least one 3-pointer to 835 straight games.
"You know, if you look at the stats, Romeo made a three at the end of the game and that was the only one we made, we talked about needing to make perimeter shots," Leitao said.
Without Reed on Saturday, the Blue Demons were forced to rely on other players to step up on offense, including Moore, Weems and Coleman-Lands. But the trio struggled to create good looks at the rim, in part because the ball movement was so poor. DePaul only recorded 14 assists, which is a season low, while turning it over 17 times.
With only two regular-season games left before the Big East Tournament in New York, DePaul has already locked up its fourth straight last place finish. At this point, the Blue Demons' only saving grace is to keep extending their 3-point streak.