'You start to feel the gravity of it': DePaul students create feminist magazine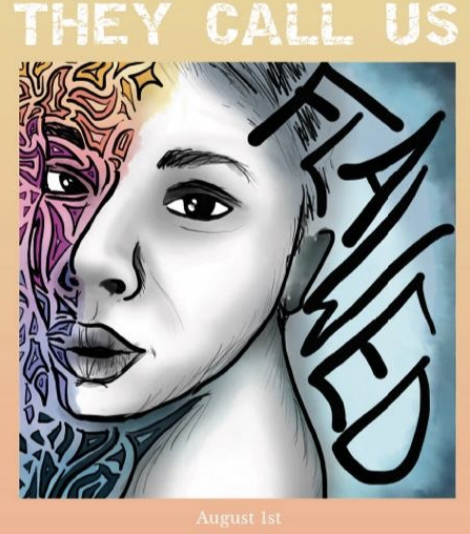 They Call Us is a non-profit feminist magazine that began with four DePaul University female students after an incident of three cat-calls. The goal is for all women to be able to share their story no matter the age, race, sexuality and nationality. 
They feature writers, poets, artists and photographers. Each of the four members have their own duty in the magazine, too.
Morgan Kail-Ackerman was cat called three times in the span of three days. 
"I'm done. I want to do something about it," said Kail-Ackerman who then proceeded to gather her three friends on her frustration. 
At first, it was an idea from Kail-Ackerman which then bloomed into reality when her friend Kailah Peters pushed for them to make it possible. Now, Kail-Ackerman is in charge of editing, publicity and is the writer for They Call Us. Peters is the co-editor with Kail-Ackerman who also handles treasury and their Patreon. 
"I always had this conscious awareness and how your identity can affect the way you navigate through the world," Peters said. "I always wanted to do something about it to fight for equality. So, when Morgan came to me and said she wanted to do a feminist literacy magazine and I was about to graduate from college and entering into the real world, I was like yes, this is how I make my mark in the world."
"I think we all try to make this a safe space for people to come forward and tell their stories. That also happens in coven congress and it happens more in the zine," said Arran Brown, the graphic designer and art director who handles art submissions and designs seen in their magazine. 
Coven Congress is a discussion for all women to join in on freely talking about their experiences, opinions and ideas. Now, their Coven Congresses are held over Zoom which allowed the magazine to expand their audience from their neighborhood to different parts of the world.
"So, that safe space is important for the four of us and it's been important for the last few, but it's important for everyone that submits to the zine and everyone that reads it because it is a safe space," Brown said. "Maybe they haven't had that same experience as me, but they have had similar ones and I can have that conversation with them about it. And being able to uplift those voices is why we are here."
Meg Harris controls the social media and art outreach.
"We found that the more women talk to each other, the more empowered we feel and the more movement we create," Harris said. "I was a political science major. I got to study the lot of different forms of oppression and injustice. And kind of how our governmental structure can ferment and foster that injustice. I think that one of the biggest aspects is that all of these issues impact half of the population and in some cases, over the population. I think it was baffling to me that why are we mistreating most of our population just because of these ancient ideas of what is right and should be done."
So far, two of their magazine issues have been released and their third will come out on Halloween, titled They Call Us Witches. Their fourth issue, They Call Us Bossy will be released next year in January.
"I definitely want the four of us to not do less but to get other voices because I think our voices are already heard," Kail-Ackerman said.
They Call Us Theirs was released on March 8 which focused on how the body and mind felt like it belonged to someone else. They Call Us Flawed was released on Aug. 1 which focused on body image and beauty standards. It challenged the unrealistic beauty standards going on today.
"I think until you're in that setting talking about these things that we are taught not to talk about and feel shame about, you think it's your own personal experience and that you're the only one that has to face these obstacles," Peters said. "When you sit down with the magazine or with other women and start actually talking about these things that society tells you aren't real, aren't important or aren't happening, you start to feel the gravity of it. You see the million different ways that it affects your life or affects your friend's life and that it doesn't have to be like this."
View Comments(1)