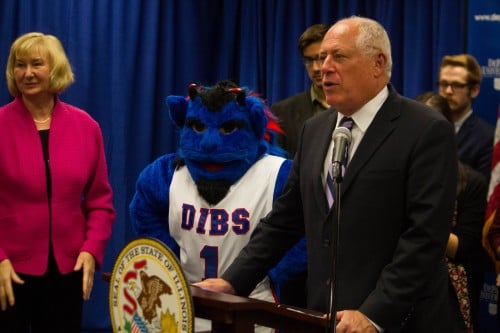 Gov. Pat Quinn visited DePaul's Loop Campus Tuesday morning to announce the final installment of the ICCAP grant for the university.
Funds from the grant have been used to help build new buildings on campus such as the Theatre School and Arts and Letters Hall. According to the Illinois Board of Higher Education, DePaul will have received an estimated $11.9 million in total funding from the ICCAP grant.
With exactly one week until election day, Quinn's brief 10-minute speech focused on the value of education and the importance that education be accessible to everyone in Illinois.