Second professor from DePaul's College of Communication files racial discrimination lawsuit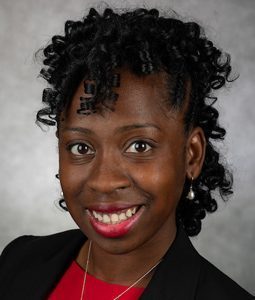 A new lawsuit claiming racial and disability discrimination has been filed against the university by a professor within the College of Communication, marking the second lawsuit of that nature in the span of six months.
Dr. Sydney Dillard, a professor of public relations and advertising (PRAD), filed a complaint in late December alleging the university unlawfully discriminated against her on the basis of her race and disability. Dillard is the only Black woman within the College of Communication who is a tenure-track faculty member. 
In the complaint, Dillard claims that she was subjected to a hostile work environment, singled out and subjected to "random, invasive office searches" and "belittled, ostracized and intimidated through microaggressions," which negatively affected her ability to work. 
The complaint alleges Dillard's tenure-track evaluations were affected by irregularities and "increased scrutiny," too. While the average faculty member is subjected to three formal reviews before being promoted, Dillard was subjected to five — the only faculty member to face that many formal reviews, she believes, according to the complaint.
Depaul Dillard Lawsuit by DePaulia on Scribd
Other, non-Black employees were offered one-on-one assistance and coaching in aims of assisting their path to tenure, the complaint reads, but Dillard was not. She was admonished for low evaluation scores, while other non-Black employees with lower scores were not, according to the complaint. And she was required to teach more face-to-face instruction than other employees in the College of Communication, which prevented her from committing time to research — a category on which tenure-track professors are judged. 
Dillard further claims that she discovered she was being paid less than her colleagues, some less experienced, in November 2018. Two months later, DePaul provided her a 2.9 percent raise without providing a reason. 
These factors led Dillard to suffer from "debilitating medical conditions," including anxiety, depression and an aggravated seizure disorder. She requested short-term disability accommodations, which the university denied, the complaint reads. 
Dillard requested additional time to prepare for her classes and that her classes be taught online for fall quarter 2018 and winter quarter 2019 as a result of her medical conditions, both of which the university declined, according to the complaint. 
The suit also says other, non-Black colleagues on short-term disability were provided with support Dillard did not receive, including substitute teaching. A colleague, public relations and advertising professor Maria DeMoya, offered to assume Dillard's classes, but was denied, according to the complaint. 
In February 2019, Dillard was passed over for a promotion to the PRAD program chair, despite the fact that she was the only candidate for the position, according to the complaint. 
She claims in the lawsuit that her rights under HIPAA were violated, as individuals involved in the promotion process considered her medical history, disability and maternity leave as factors against her promotion. 
"It is our practice to not comment on pending litigation, but what we can provide is that DePaul University has a long standing commitment to the diversity of its faculty, staff, and student body," said university spokesperson Russell Dorn. "It is the policy of DePaul University that no person shall be the object of discrimination or harassment on the basis of race, color, ethnicity, religion, sex, gender, gender identity, sexual orientation, national origin, age, marital status, pregnancy, parental status, family relationship status, physical or mental disability, military status, genetic information or other status protected by local, state, or federal law in its employment or its educational settings."
Dillard did not respond to The DePaulia's request for comment at the time of publication. 
Dillard's lawsuit comes just six months after former DePaul communications professor Lisa Calvente sued the university for discrimination regarding her denial of tenure within the same college. 
Calvente sent a mass email to students on May 29 explaining that she would not be returning to DePaul, as her tenure application and appeal were denied. She wrote in the email that since 2015, her colleagues in the College of Communication have admonished her for challenging her students in her classroom, particularly regarding her teachings on race. She also indicated that she experienced multiple discriminatory aggressions from her senior colleagues in the College. 
She further claimed in multiple documents obtained by The DePaulia that both her tenure application and appeal were unfairly evaluated by top administrators at DePaul, including interim Provost Salma Ghanem, President A. Gabriel Esteban and the College's interim dean, Alexandra Murphy. 
Earlier this year, in the wake of George Floyd's murder by police and Calvente's denial of tenure, which came to light at the same time, Dillard sent a mass email to her colleagues in the College of Communication expressing distress and urging the conversation surrounding race continue within the college. She wrote in a later email, obtained by The DePaulia, that 23 of approximately 70 individuals within the college responded to her message. 
At least two other professors of color, in addition to Dillard and Calvente, have filed discrimination lawsuits against the university regarding their denial of tenure.  
This is a developing story. Check back for updates.
View Comments (3)