Where were you when the world shut down?
My clearest memory of the early onset of the pandemic occurred when I stopped in the middle of the sidewalk to break the latest update of DePaul's impending closure on Twitter. My role as Social Media Editor had been relatively tame up until that point, mainly involving posting the week's content and open positions. While heading home from the Lincoln Park Campus for what proved to be the last time ever, I typed away what felt like my 20th thread of the day and hit send.
-Emma Oxnevad, Online Managing Editor

I was finishing up — what would be my final closing shift — at Dr. Martens. As I got the email notifying the cancellation of classes and finals, I was ironically complaining to my favorite co-worker about a project since I had come straight to my shift from renting equipment at the Loop campus after a long day of classes. We were both slightly more concerned about the virus, but neither of us thought much of it as we finished cleaning and closed for the night.
-Cailey Gleeson, News Editor
A year ago, I was at a Chicago Blackhawks game when I got the email that DePaul was telling students to go home and not come back for spring break. I also got a notification about the NBA and NHL season's being suspended indefinitely. I had been following the news on Covid for over a month at that point, but had not really understood the gravity of the situation until then. It was weird looking around into the crowd and wondering when something like a full arena would be allowed again. I'll always remember the way people's attention shifted away from the game.
-Nate Burleyson, Arts & Life Editor
One year ago, I was wrapping up a winter quarter featuring one of my favorite classes I've ever taken: Cooperative Argumentation, with Dr. Barbara Willard. On the last day, after we had given our final presentations and class ended, a few of us stayed behind with Dr. Willard and chatted, not quite ready to put the moment behind us. If only we knew. Within the next week, officials locked Chicago down. The virus was here. Now, a year later, I sit here five years older, down one sibling, and up one diagnosis.  If there was a ref, I'd be tapping.
-Marcus Robertson, Nation & World Editor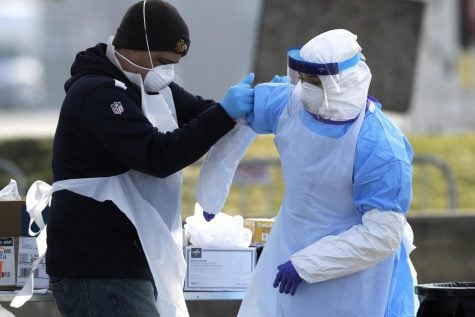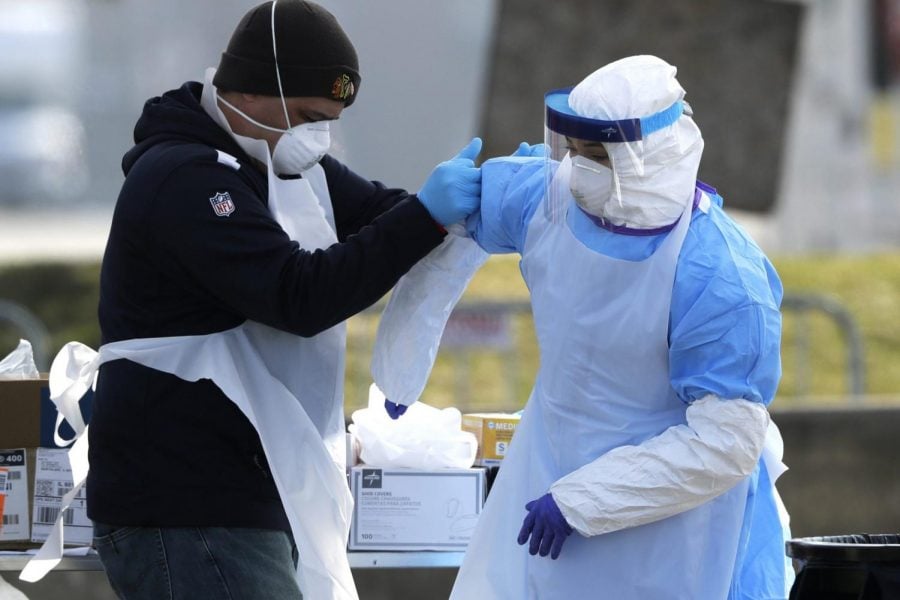 The one-year anniversary of the Covid-19 pandemic is officially upon us and one has to look back to what life was a year ago. It's crazy to me that this time last year I was a sophomore in college. During this time last year, I was thinking about who will be performing at Fest. I'm actually sad that I will now miss two Fests. I remember the life of going back and forth between the apartment that I share with my mom and the Loop campus. During this time, I was taking a class where I wrote part of a film script. The professor actually liked my idea of a story. Now that I'm thinking about it, I might just finish that script and give a crazy story. Please, everyone needs to wear their mask. I want to get back on campus!
-Chinyere Ibeh, Focus Editor
Not long before shit hit the fan, I had just finished covering DePaul's women's basketball team winning the Big East Tournament at Wintrust Arena. I remember saying to myself, "this might be the last game I shoot for a while" and it's still true today. About a week later, I found myself packed up in a UHaul traveling back home to Maryland with my mom and step dad. And one year later, not much has changed; except for what appears on my computer screen.
-Ryan Gilroy, Copy Editor
The night DePaul announced classes would be online for spring, I was on the treadmill. I broke the story, called my mom and went home. I haven't been to the gym since. 
-Ella Lee, Print Managing Editor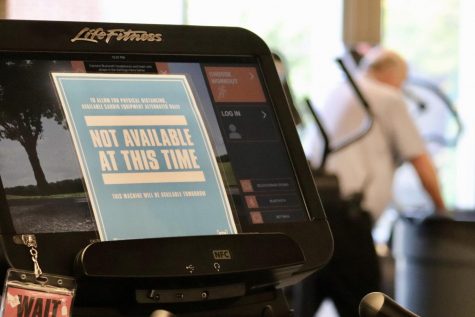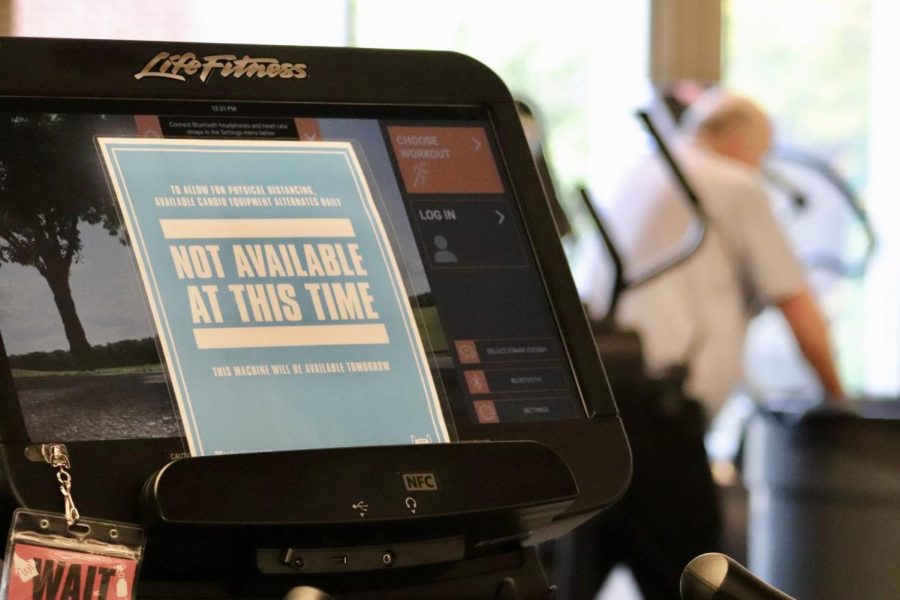 A year ago, I was in New York City covering the Big East men's basketball tournament. On March 11, 2020, DePaul won its first-round game against Xavier, 71-67, setting up a meeting with Villanova in the quarterfinals the next day. But these two teams would not meet, as the Big East – and every other conference in America – canceled the rest of its conference tournament due to Covid-19 concerns. After finishing my final story from Madison Square Garden, I got to the airport and got on the next flight back to Chicago.
-Lawrence Kreymer, Sports Editor
A year ago today, I had just received the news that our Spring musical would be canceled for our second performance weekend. I had spent about 2 months preparing actors and stage crew to perform one of my favorite shows. Not only would my friends never see it, but neither would my parents. I remember hoping that quarantine would be over in time for my one-act show that I was directing to start rehearsing.
-Nadia Hernandez, Asst. News Editor
This time last year I was reminding my parents to make sure they ordered plane tickets in time for my graduation. I was meticulously planning how to spread out my coveted graduation tickets and was looking forward to celebrating with those who supported me during my time at DePaul. Instead I drove 12 hours home as cases surged, just in case. 
-Lacey Latch, Editor-in-Chief
I had to move out of my apartment at the University Center a couple days after the university announced that everyone would be sent home and classes would move online. Coincidentally, the day I had to move out was also the day I'd scheduled an appointment for a tattoo, which I stubbornly still went to — something that seems unconscionable when looking back on it from this far into the pandemic. The studio was virtually empty and I talked with my artist about the upcoming lockdown in the same way you would talk about hunkering down for a winter storm. I never imagined we'd still be in this situation a year later. 
-Luke Myers, Copy Editor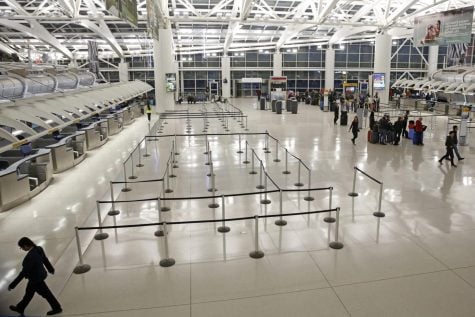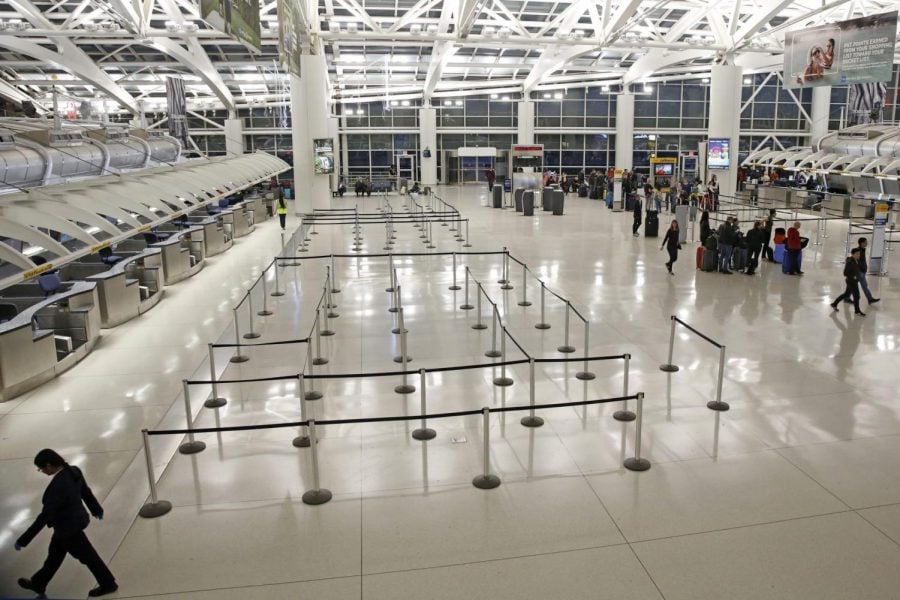 The last time I went outside my apartment without a mask, my friend and I were on our way to a birthday dinner. We rode the train from Southport to Merchandise Mart without anyone getting into the same cart as us. We talked about our lasts. Our last time seeing each other in a while, the last time we would ride the train, the last time we would share a laugh over a cigarette and perhaps even our last full day in Chicago. Nonetheless, I went to the club that night and haven't been back since.
-Jessica Rish, Social Media Editor
A year ago today I was in my final weeks of my third quarter at DePaul. I remember I had a big research paper due, but could not focus at all given the rapid developments related to Covid-19. I was also living with my parents at this time and clearly can recall the moment my mom first expressed her concern for the direction things were going. Her reaction in part alerted me to the fact that we were in for some real major change. Everyday brought less security for the future and it was a very stressful time.
-Eric Henry, Photo Editor
In one of the last days before DePaul told students that the spring quarter was going to be online I remember being exhausted. I worked the opening shift at Barnes and Noble in the Loop and hurried on my way to Lincoln Park to get to my 1 p.m. class – most likely just making it on time because an opening shift meant I had to be up at 5 a.m. and needed a caffeine refuel. I was in my Literature 1900-present class,  scrolling on my laptop reading articles and switching back and forth to my notes and Twitter. I heard my professor say something along the lines of, "This could probably be the last day for in-person classes for a while, for some of you juniors and seniors ––the last ever." I quickly started paying better attention after that. I remember saying to the girl next to me, "no way," and then it wasn't later after class ended, that I took my last steps – probably ever – inside DePaul's most beautiful and loved building, Arts and Letters Hall.  
-Rebecca Meluch, Opinions Editor