DePaul leaders, faculty announce plans for in-person fall quarter
On April 8, DePaul hosted a town hall meeting open to the public where students and parents were able to ask questions. 
In his welcome statement to attendees, DePaul president A. Gabriel Esteban announced DePaul's intention to welcome students back to campus in the fall with a full complement of all campus courses and complete flexibility for students who need it. 
"We're all feeling very hopeful for our return to campus thus far," Esteban said. "In short, we can't wait to welcome you back home to DePaul." 
Esteban declared that despite returning back to campus in person, the health and safety of the DePaul community will still remain a top priority. The university intends to maintain mask-wearing, hand sanitizer stations, enhanced cleaning practices and the expansion of on-campus testing. 
Eugene Zdziarski, DePaul's vice president of student affairs, acknowledged that current first-year students have not been able  to have a full on-campus experience this year. He said that DePaul intends to offer a reorientation program for rising sophomores who have not been able to be on campus this past year and a plan to have welcome week events for those second-year students, as well. 
In the fall, all student support services will be open on campus for both in-person and virtual modalities. Identity resource centers will be open in the fall for in-person interaction as well. 
Vaccination requirements 
While the university is not requiring students to be vaccinated before returning to campus in the fall, Zdziarski explained that the university is weighing a multitude of considerations regarding Covid-19 vaccinations. 
"We're strongly recommending all faculty, staff and students to get the vaccine," Zdziarski said. "This is going to be the safest course for all of us."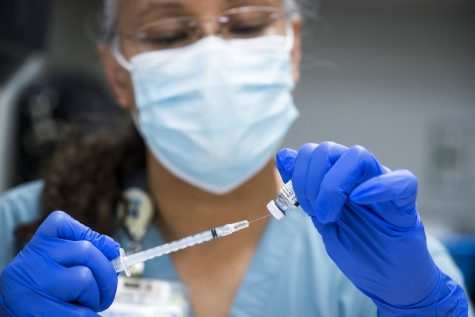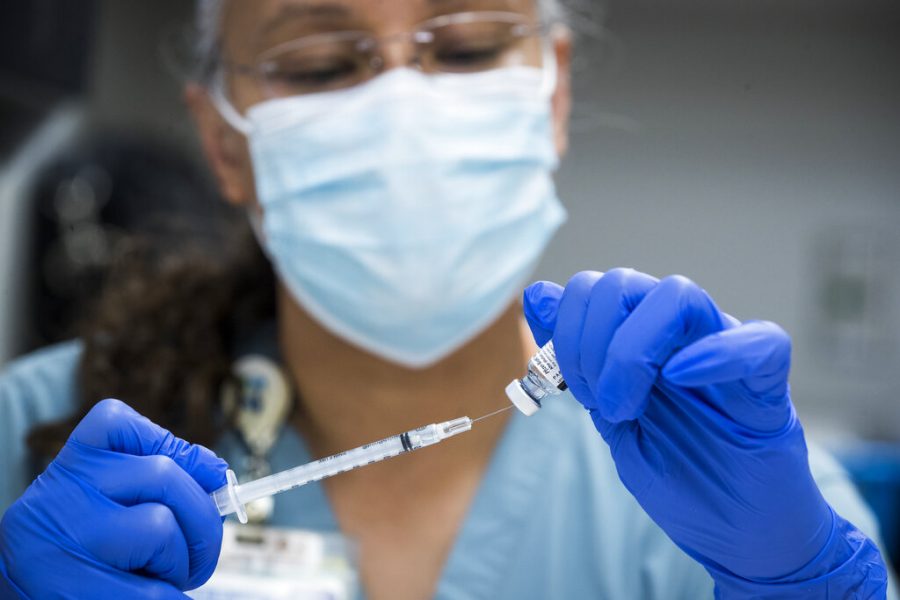 He added that DePaul has had conversations with the Illinois Board of Education and Chicago's health department pertaining to the vaccine and is currently in conversation with the city to potentially host a vaccine clinic on DePaul's campus before students leave for summer break and/or before coming to campus in the fall. 
Housing 
Rick Moreci, director of DePaul's Department of Housing, announced that DePaul housing and dining facilities plan to return to as much normalcy as safety precautions will allow for fall quarter. 
Prior to fall quarter, students living in on-campus housing throughout the pandemic did not have roommates and were living in single rooms with private bathrooms, while several residential halls were closed entirely. With limited on-campus housing available, DePaul only offered housing to students who met certain criteria. 
Moreci announced that the Department of Housing plans to return to pre-pandemic levels of occupancy in all residential halls in both the Lincoln Park and Loop campuses. Students living on campus in the fall quarter will be living together with other DePaul students as roommates and suitemates.  
DePaul also plans to set aside some residential units for student quarantine if necessary, Moreci added, but a final decision on that will be made closer to the fall. 
Continuing students and students who were not able to live on campus this year will have opportunities to experience on-campus housing in the fall. 
Since DePaul is not currently requiring students to receive the Covid-19 vaccine, students cannot request to have only vaccinated roommates. Moreci said that DePaul asks that students self identify with their roommates if they have been vaccinated or not. For HIPPA reasons, DePaul can not pair roommates based on vaccination status. 
Academics and in-person courses 
Associate Provost GianMario Besana said that classes in the fall will primarily be offered in person. 
Besana highlighted new "DePaul Flex" courses with on-campus and Zoom-enabled rooms in order to give students the flexibility of either attending class in person or online according to students' needs.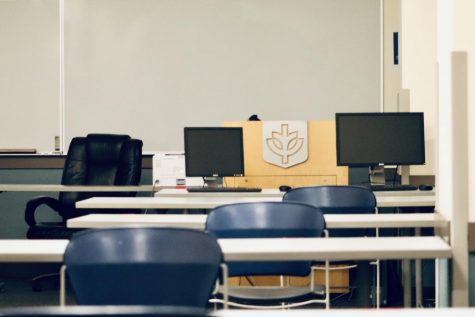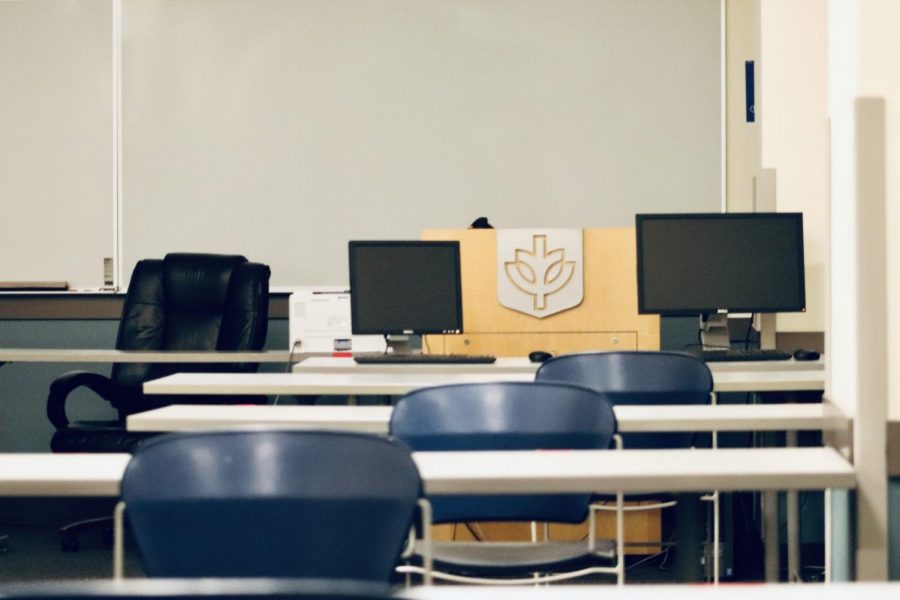 Across campus, there will be at least 63 rooms with full top-of-the-line, more expensive,  trimodal equipment for high quality dual modality learning. There will also be 90 rooms with lesser quality equipment that will still allow students to attend remotely on Zoom, Besana added. 
Caryn Chaden, another associate provost, shared that in the fall DePaul expects to have 75 percent of classes fully face-to-face and 25 percent of classes online. Prior to the pandemic, DePaul offered 85 percent of classes in person with 15 percent online. 
"We've come to learn a lot online," Chaden said. 
Student Involvement 
Courtney James, director for student involvement, shared that DePaul plans to extend its Welcome Week. Instead of one week, Welcome Week events will span over a two-week period.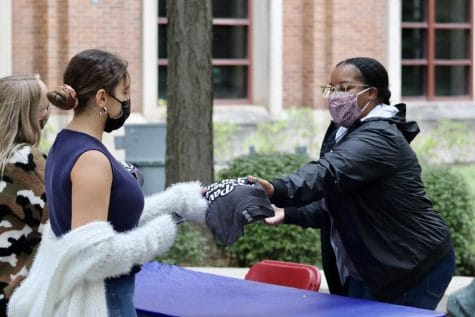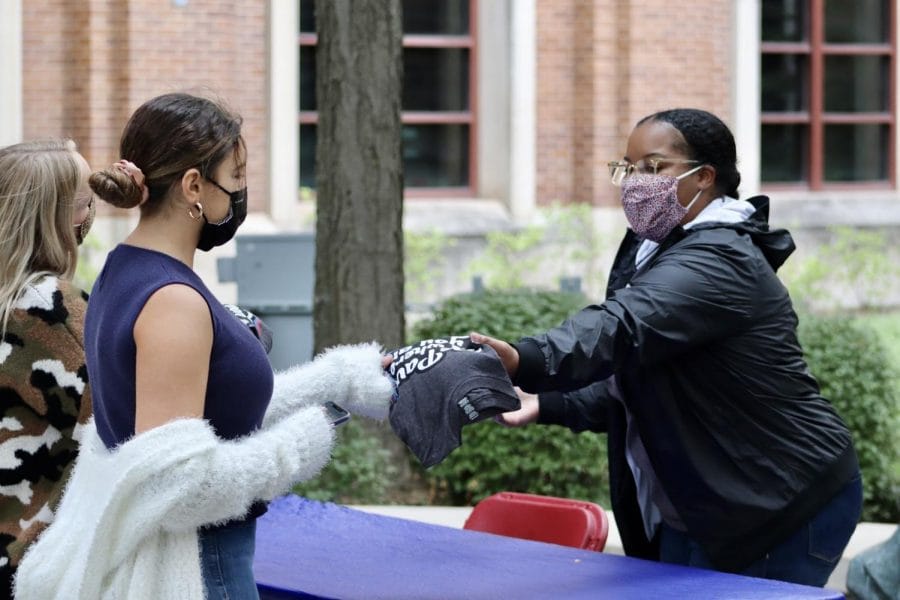 Student involvement is also planning a program called "Iconic Chicago" where students who have not lived in the city can learn how to use the CTA system, James added. 
"We're using language that is for sophomores," James said. "We fully acknowledge that our juniors were only here for two quarters." 
Welcome Week and reacclimation programs will also be open to transfer students and all other DePaul students who may need a refresher. 
DePaul Theatre School 
John Culbert, dean of The Theatre School, announced that the school is planning to offer in-person classes as well as production activity. 
College of Computing and Digital Media (CDM)
CDM Dean David Miller announced that while classes will resume in person, so will classes offered at Cinespace studios. 
School of Music
Ronald Caltabiano, dean of the School of Music, announced that in-person ensembles will be performed this fall. Large and small ensembles as well as private lessons will be face to face as well. "Full speed ahead," Caltabiano added. 
College of Science and Health (CSH)
Stephanie Dance-Barnes, the dean of CSH, shared that science classes will resume in-person labs and that the college is planning to have all activities and labs in person as they did before with online flexibility intact. 
Study Abroad 
Besana announced that study abroad programs offered at DePaul will be beginning again in fall quarter. Prior to the pandemic, DePaul typically had 1,200 students travel abroad each year in about 80 different programs in 30 countries. Besana added that safety measures will vary considerably from country to country and program. 
Athletics 
Athletic Director DeWayne Peevy said that the athletic program is planning for sports to have full attendance this fall. The program is planning to welcome back all students, parents and fans, Peevy added.
View Comments (1)