OPINION: DePaul needs to make campus more inclusive for trans students
Before coming out as nonbinary, I never considered using the bathroom as an obstacle. Now, it has become one of the most stressful parts of my life. While I am accustomed to using women's restrooms at school, every time I enter one I feel an onslaught of gender dysphoria. I am not a woman, and I have not identified as one for some time now. But everytime I use a gendered bathroom, I question the validity of my identity.
Being able to use the restroom is vital to everyone, but is especially important for trans and gender nonconforming students who may not feel comfortable using a gendered restroom on campus. Gender-neutral bathrooms offer one solution in mitigating the violence trans people are subject to when using public restrooms. They also offer much needed comfort to those who identify outside the gender binary.
According to 14 East Magazine, DePaul first implemented single occupancy gender-neutral bathrooms in 2015. As of the 2016-2017 school year, only three buildings in the Loop campus have gender-neutral restrooms. Several buildings on DePaul's Lincoln Park campus also offer gender-neutral bathrooms. According to Bob Janis, the vice president for facility operations at DePaul, the university will add an additional gender-neutral bathroom on the 12th floor of the Daley Building next spring.
The Richard M. and Maggie C. Daley Building, located at 14 East Jackson Blvd. has two gender-neutral restrooms — one on the ground floor and one in the basement. O'Malley Place at 23 E Jackson Blvd. hosts DePaul's College of Law and has several gender-neutral bathrooms throughout the building. Lastly, DePaul's Merle Reskin Theatre offers one gender-neutral bathroom; however, the building is blocks away from DePaul's other Loop buildings and only theatre school students can access them. 
Additionally, these gender-neutral facilities are not easily accessible to all DePaul students. Many of the school's Loop buildings have at least 10 stories, and students have to navigate their way through the limited and often crowded elevators. As a result, many students may not be able to find a gender-neutral restroom in a timely manner. 
"I think trans issues are the biggest one at the current moment that are not being respected, and just gender identity in general," said Riley Reed, DePaul's SGA Senator for LGBTQ+ students. "So that is something I really want to emphasize and focus on and listen to anyone that wants to come forth and talk about their experience."
"Overall, I want to make sure [DePaul] is as comfortable for people as possible, and respectful of people's gender identities," Reed continued. "Because it's not something that is that respected at DePaul — that I found pretty frustrating."
Bathrooms, albeit an often overlooked aspect of colleges and universities, are an integral issue because every student deserves access to one without the fear of potentially violent confrontations or the psychological repercussions of using a restroom that does not align with one's gender identity. 
As DePaul has plans for students to return on campus next fall, I am excited to resume classes in person. However, one of my main concerns is relying on public restrooms. It sounds absurd, but using the bathroom at school is one of my least favorite parts of my day. While DePaul offers some gender-neutral bathrooms on both campuses, they are single occupancy, making it more difficult to find one that is available, and more often than not, it is easier for me to use the women's restroom.
"One of my [top] initiatives is accessibility, just in general, but also, especially with this," Reed said. "[Gender-neutral bathrooms are] not physically accessible. A lot of people don't actually know where they are…I think overall an amazing thing would be to just get rid of gendered bathrooms, period."
Violence towards trans people continues to increase around the world, particularly towards trans women of color. Often, violent confrontations occur in an attempt to prohibit trans people from using public restrooms. Beyond physical safety, many trans and gender nonconforming individuals experience heightened distress and anxiety when using bathrooms that do not align with their gender identity, leading to a slew of both physical and mental consequences, according to the American Medical Association.
In a 2015 study on public restrooms, the National Center for Transgender Equality found that of the near 30,000 trans individuals surveyed, 12 percent reported instances of assault and harassment in public restrooms. 59 percent of individuals said they avoided public bathrooms out of fear of confrontation, and 31 percent said they refrained from eating or drinking throughout the day so they did not have to use the bathroom in public.
As I continue to embrace my gender identity and my authentic self, I have started to notice the ways my school supports LGBTQ+ students and the ways it falls short. In 2019, DePaul's Student Government Association implemented an initiative that would provide free period products in restrooms on campus. While it is important to provide basic hygienic products for free, they are only offered in the gender-neutral and women's restrooms on campus. 
According to DePaul's facility operations, which stocks the bathrooms with menstrual products, they do not currently provide free tampons and pads in men's restrooms. Given that menstruation is not exclusive to women, DePaul needs to provide period products in all bathrooms, including the mens, in order to further support its trans students.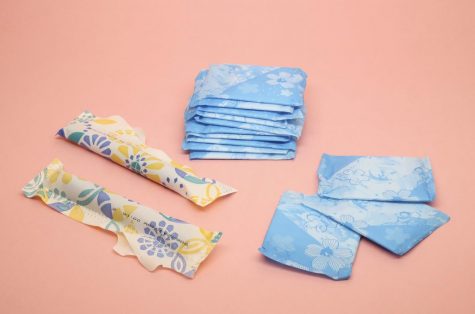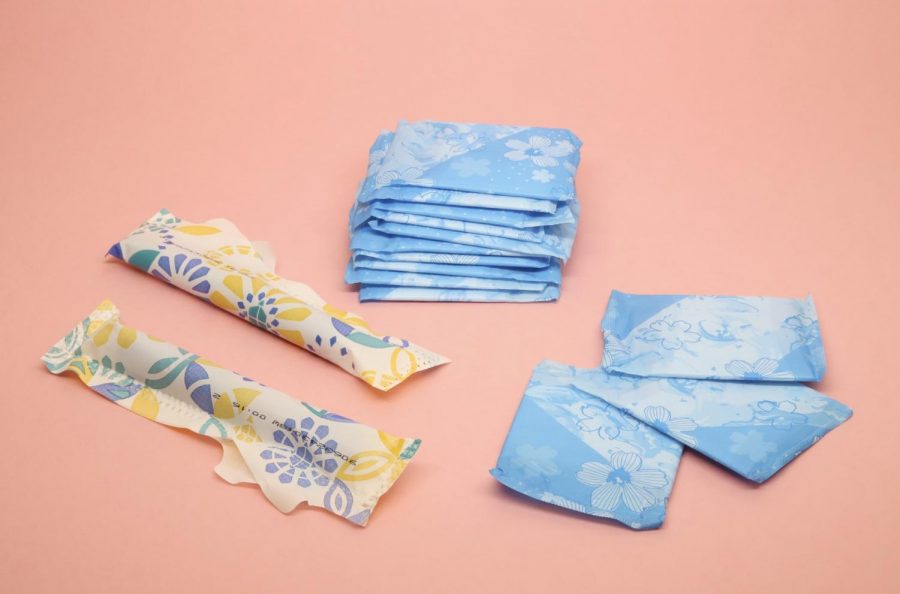 "I definitely think that [menstrual products] should be everywhere — men menstruate too," Reed said. "I think a lot of people ignore that fact, and [DePaul] may think that men that menstruate will use the women's bathroom and the gender neutral bathrooms… but it's a total comfort thing of where you want to go and where you identify. So if they want to use the men's bathroom, [menstrual products] 100 percent need to be in there."
Reed echoed my concerns regarding the need for greater trans inclusivity on campus, and DePaul should accept initiatives to make campus more inviting for its LGBTQ+ students. More accessible gender-neutral bathrooms and free period products in all bathrooms are simple yet important initiatives that will help make DePaul's campus more comfortable for me and trans and gender nonconforming students alike.
"I know, there are queer support groups through the LGBT Resource Center, but there needs to be so much more than that," Reed said. "I think that something with college is that it is a place that you really come into yourself. Seeing people grow from freshman to senior year is so incredible. And you really come into your queer identity. Even just seeing myself growing in the last few years is a really important thing."