Vaulted out: Iconic Wicker Park Walgreens closing at end of January
January 15, 2023
With approximately 240 Walgreens stores across Chicago, it may seem strange that people from all corners of the city flock to Wicker Park to take photos inside of one specific location. 
The iconic Wicker Park Walgreens occupies the former Noel State Bank Building, an edifice filled with history and stunning architecture at 1601 N. Milwaukee Ave.
 The building features three levels, early 20th century light fixtures and an ornate ceiling featuring the building's original skylight, surprising to anyone expecting your average Walgreens.
Yet, after months of rumors, sight-seers and regular patrons of the Milwaukee Ave. Walgreens were disappointed by the news that the iconic drug store will be closing its doors for good on Jan. 31.
 "We are focused on creating the right network of stores in the right locations to best meet the needs of the communities we serve," said Marty Maloney, Walgreens' media relations manager. "We have made the difficult decision to close this location." 
The popular social media destination experienced a sharp influx of visitors hoping to get one final glimpse of the unique interior.
"People come in just to take pictures, especially in the 'Vitamin Vault,'" said an employee who wished to remain anonymous.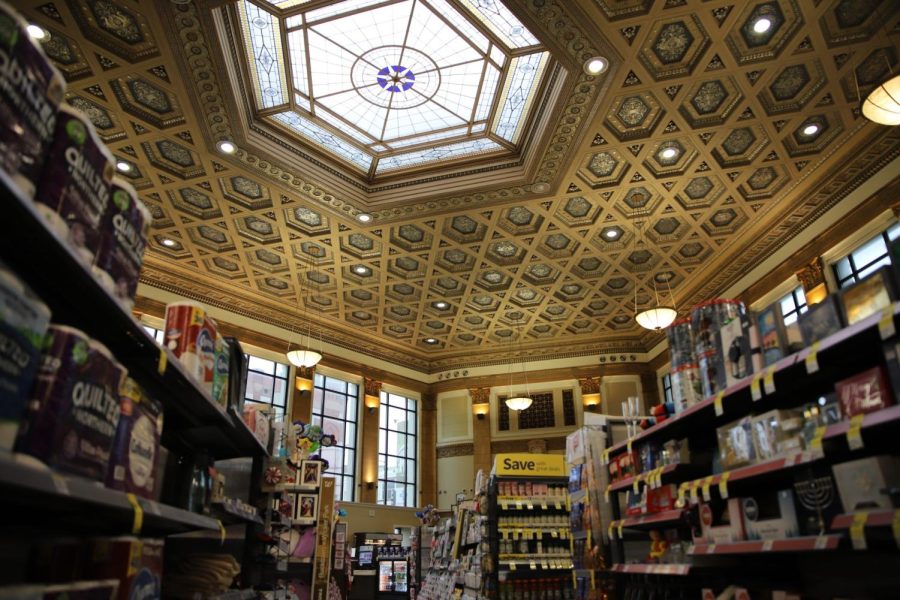 The famed Vitamin Vault is one of the store's most distinguishing features and lies at the lower level of the store. The former safe of Noel State Bank is now occupied by rows of vitamins.
Visitors of the Vitamin Vault are just as likely to pose for photos in front of the vault as they are to actually shop.
"I saw an article on Facebook, and that the store was closing at the end of the month," a visitor of the Vitamin Vault said.
The visitor and his family posed for photos outside of the vault after wandering the upper levels of the store with camera in hand.
"We usually go to museums, and the aquarium and the zoo, but we saw this on Facebook and wanted to check it out," the man said. "It's amazing. I thought 'Oh my God, it looks better in person!'" 
The store has gained traction on TikTok. Its antique interior simply adds excitement to the dreaded errand of a pharmacy run. 
"I had first heard about [the Walgreens] when I was living in River North, so I visited it," said Lucia Cordaro, Chicago-based influencer. "But, then I moved to Wicker Park and now I use it as my go-to pharmacy."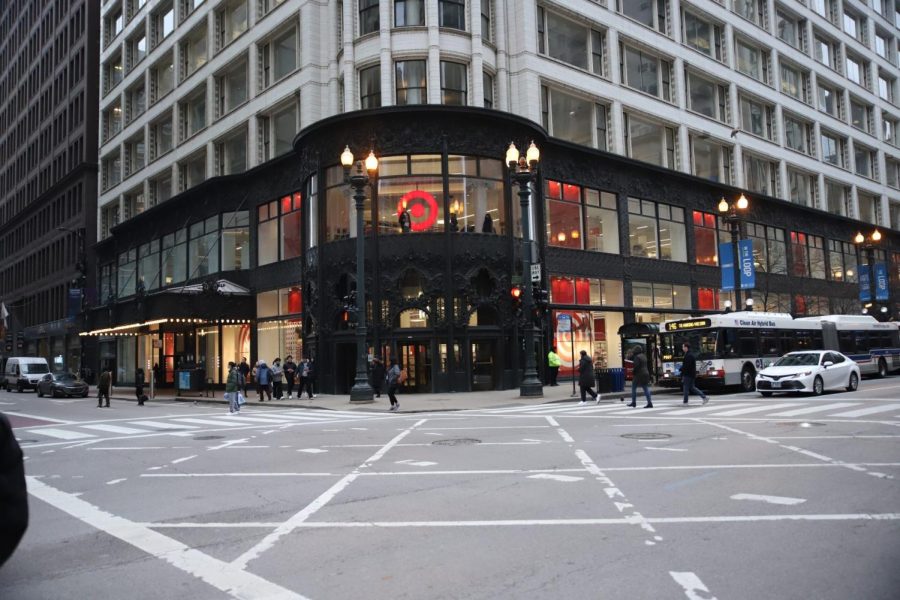 "Going to Walgreens isn't the most fun activity in the world, but when it's made-up in such a cool way, it makes your daily routine a lot more fun," Cordaro said.
 Cordaro also cited "photo culture" as a reason for the store's spike in popularity.
"There's a big photo culture, so I think people just enjoy having something cool to take a photo of," she said.  
Cordaro was disappointed to hear about the store's closure.
"I had no idea they announced they were closing, then some of my [TikTok] followers started tagging me in videos about it, and commenting like, 'Oh my God, have you heard?'" she said. 
"[These places] add to the neighborhood-y feel to Chicago. It's something everyone can bond over, and it makes it feel like more of a community," she said.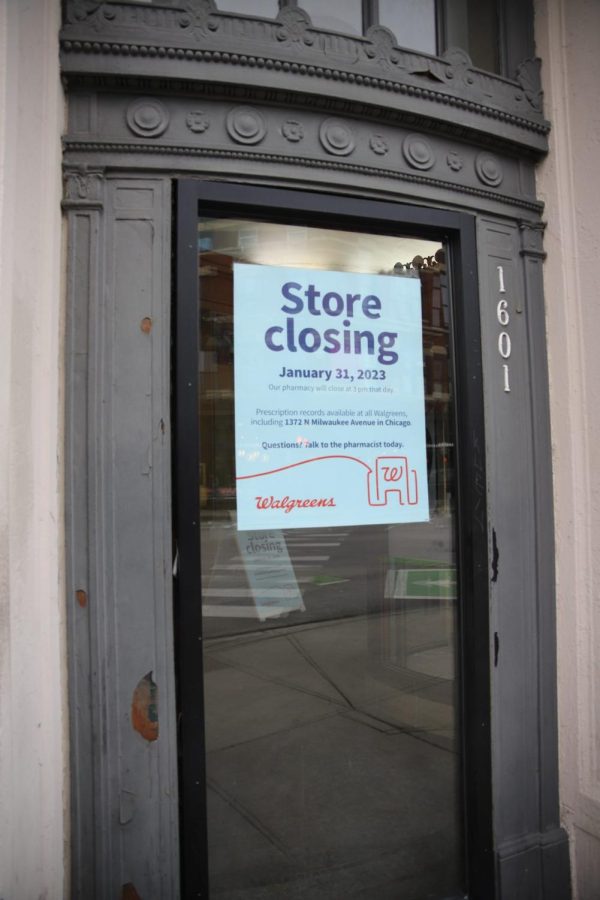 Cordaro, like many other Wicker Park residents, is sad to see a gem of the neighborhood go.
"It's sad," Cordaro said. "It's such an iconic part of the neighborhood."
Cordaro recommended Target on State St. to anyone searching for a shopping experience similar to that of the Walgreens. 
DePaul students may better know this Target by the nickname of "Goth Target."
Tourists are equally transfixed by the 1899 design of Target at 1 S. State Str., featuring a metal cast entryway and pillars adorned with carvings of flora and fauna stretching floor-to-ceiling throughout the store.
The style of Target is not actually gothic, but rather a style unique to the building's architect, Louis Sullivan. Sullivan was commonly known for his architectural principle, "form follows function," meaning the building's architecture was specifically catered to its original purpose: to house the department store Carson Pirie Scott. Goth Target seems to mirror the effect of the Wicker Park Walgreens. It gives visitors both a photo opportunity and a chance to be immersed in a historic landmark.
Whether one is visiting Goth Target or the Vitamin Vault with a grocery list or a camera, there is no doubt that visitors can't help but be transfixed by the living history of Chicago's iconic architecture.