Chicago's bunch: Crowded field of candidates clash over public safety, reproductive rights
The Chicago Women Take Action Alliance, an organization dedicated to women's equity, hosted a mayoral forum on Saturday at the Chicago Temple to discuss women-centered issues in public safety, reproductive rights, employment and education. Though some walked away more informed, others felt there were no concrete solutions addressing women's social issues.
"They truly did not understand the issues [nor did they] have responses that really matter to women," said Sherita Ellens, president and CEO of Women's Employed. 
Throughout the forum, many candidates deflected questions asked by moderators Carol Marin and Cheryl Corley. All mayoral candidates were present except State Rep. Kambium 'Kam' Buckner due to an emergency. 
Mayor Lori Lightfoot used a question about the overturning of Roe v. Wade, a federal law overturned in June 2022 which denies individuals the right to have an abortion in many states, as a chance to criticize former Chicago Public Schools CEO Paul Vallas and Alderman Sophia King. 
"Shame on you, Paul for not talking about women's rights," Lightfoot said. 
Vallas did not issue a statement immediately after the law was overturned in June, though he released a plan on how he will support reproductive rights earlier Saturday morning.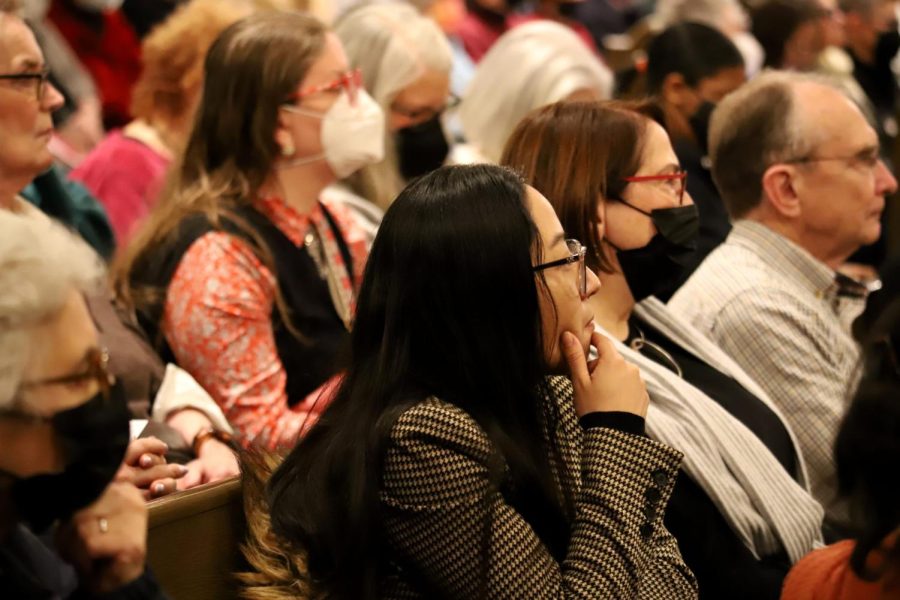 He responded to Lightfoot's attack by pledging to "ensure that Chicago is a reproductive safe haven."
Lightfoot also indirectly jabbed King, a former Planned Parenthood Chicago vice chair, for not supporting her recent 'Stability Budget' proposal that included funding for reproductive rights. 
Crime and public safety was another big issue discussed throughout the duration of the forum. 
More than 70% of voters ranked crime and public safety as the most important issue facing Chicago, according to a poll commissioned by the International Union of Operating Engineers Local 150. 
U.S. Illinois Rep and candidate Jesus "Chuy" García said he plans to commit to the full implementation of the consent decree, an agreement that resolves a dispute between two parties without admission of guilt.
Conversely Candidates like Willie Wilson said he would add armed security on the CTA. Vallas said he would replace CPD Superintendent David Brown. 
"What politicians love to do is they love to say more police," community activist Ja'Mal Green said. "At the end of the day our public safety plan ties into all departments." 
Green's public safety plan differs from other candidates as he would use CPD as a support system and invest into communities. Green proposed a $5 billion public safety plan this month that includes a universal preschool program, 10,000 apprenticeships for people ages 13 to 25 and new mental health facilities. 
"We have somebody here at the table at every level of government, and somehow, when they say that they have urgency, I don't see it," Green said. 
On the topic of education, Cook County Commissioner Brandon Johnson attacked Vallas on his approach and pointed out his involvement in the privatization of public schools.
Johnson said that even having a conversation with Vallas about public education "is morally bankrupt."
Since 2019, Chicago Public Schools (CPS) lost 10% of its enrollment, 91% of which come from low income families. 
Vallas said in an interview with The DePaulia that the city's school budget has grown by 22% in the last two years. He believes that the change of the dynamic of schools begins with relocating and repurposing resources.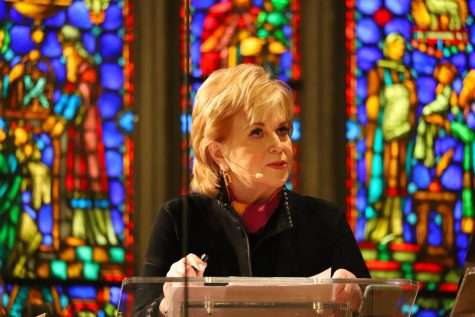 When the moderators asked questions addressing homelessness, García said he plans to utilize federal funds coming to Chicago through the Infrastructure and Jobs Act to develop the South and West Sides.
"We need to streamline and make it easier for nonprofit developers to build new housing," he said. 
García attacked the mayor's Invest South/West neighborhood investment plan, an initiative created to aid parts of the city that have been historically disinvested in.
Though Lightfoot's administration spent millions to invest in these neighborhoods, The Chicago Tribune reported that the mayor "lumped millions of dollars that were already in the works before she took office."
In recent pollings, just 11% of voters said they would vote for incumbent Lightfoot, trailing behind García, Johnson, and Vallas according to a Daily Line news release. 
"To some degree, the public persona of Lori Lightfoot is one of sort of this hard nosed politician that doesn't work across the city council lines to get support for things," said  Nick Kachiroubas, associate teaching professor in the School of Public Service. 
But not every voter found this persona to be a negative quality as a mayor. 
"I didn't come in thinking I would be on Lori's side, but I am," said an attendee at the forum who wished to remain anonymous. 
"This was a really tough last four years, and I do think she has done a really good job," the forum attendee said. "She's tough as nails, and I think you need to be in this setting."
The forum ended with Marin and Corley asking the candidates what they like about Chicago. Many of the candidates pointed out Chicago's music, food and entertainment, as well as its notable architecture. 
Felicia Davis Blakley, president and CEO of the Chicago Women's Foundation, said the question was meant to bring hope at the end of a forum filled with tough conversations, though she said the candidates answers "felt empty" and they fell "flat."
"Those of us that are from Chicago, live in Chicago, born and raised as we say, we want someone that is going to have our back, that's going to be our cheerleader, no matter what," Ellens said.
Even though they felt the candidates had unenthusiastic answers, Blakley said she was glad to see the church filled with Chicagoans engaged in the political process.  
"It's an action verb, democracy does not work without the people," Blakley said.
Early voting for the mayoral elections will begin on February 13 and run through election day, February 28.