Bill to protect sexual assault survivors from victim blaming passes unanimously: NU student tells her experience reporting sexual assault in Ill.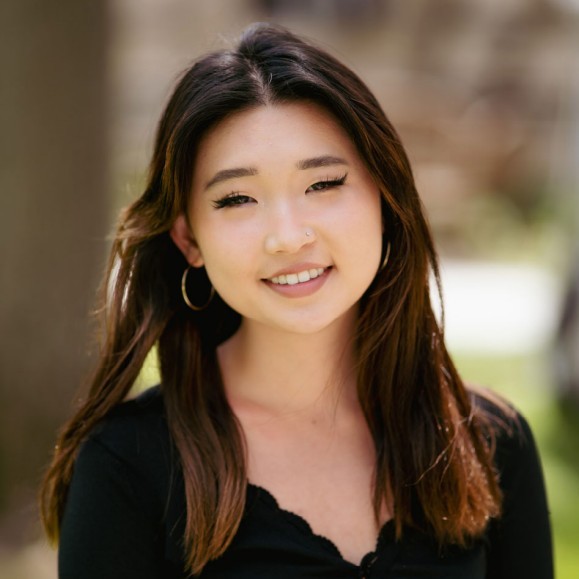 ​​This story contains mentions of rape, sexual assault and drugs. 
Northwestern student Kaylyn Ahn was tempted to turn back, pretend nothing happened and continue to live the way they had been living for three months. After thinking about all the survivors in their life who never got any sort of justice, they decided to report their rapist. 
Ahn, a sophomore, was a freshman when the incident happened. 
Their decision led them to spearhead an amendment to the Sexual Assault Survivors Emergency Treatment Act (SASETA) that added legislation that allowed someone accused of sexual assault to avoid sexual abuse charges if the victim was voluntarily under the influence. 
SASETA is an Illinois law that protects survivors by assured healthcare, a statewide forensic evidence collection system and a reimbursement program for survivors not covered by private insurance or Medicaid, according to Illinois Coalition Against Sexual Assault.   
Ahn traveled to Skokie police station alone to report their sexual assault. 
"This report is not about me," Ahn said. "It is not about my feelings. It's not about how much money I have to spend in the Uber or how many hours I'm gonna have to spend in the police stations. It's about this larger story of injustice that's been happening over and over again."
Ahn waited an hour to be seen by the police. They asked for a social worker. There was no social worker. They asked for a female police officer. The police said they did not have a woman police officer that day. Ahn sat for two hours of questioning. 
"The questions they asked were completely invasive, completely irrelevant," Ahn said. "Like 'how many times did you have sex with him after he raped you?'" 
Ahn said they felt like they were being "lectured." 
Ahn called the Skokie Police days later requesting to press charges. After looking at their report, the police officer told her there was "no way that the prosecutor would ever pick up your case," according to Ahn. 
Because Ahn was under the influence of alcohol when she was  sexually assaulted and in a relationship with the accused and had sex with him after the sexual assault, according to Ahn.  
Under the previous law, who administered the drug to the victim was important. "Unable to give knowing consent" only regarded when the sexual assaulter gave the substance to the victim. In this amendment they included when a victim has taken a substance voluntarily and "this condition was known or reasonably should have been known by the accused." Therefore if a victim was voluntarily drunk during a sexual assault, their intoxication will not automatically deter them from pursuing a case. 
"There's a really insidious sentiment among the public that someone who chose to drink on their own somehow is less harmed by sexual assault than if someone is slipped a date rape drug," said Madeleine Behr, policy director at Chicago Alliance Against Sexual Exploitation (CAASE). "Because the perpetrator didn't give you those drugs, it doesn't count. That's incredibly victim blaming."
Victim blaming can be detrimental to a survivor's healing from the sexual assault and "exacerbates survivor's distress," said Megan Greeson, DePaul Community Psychology PhD Program Director. Victim blaming can lead to survivors restraining from speaking out, seeking help and/or pressing charges, she said.
"After all of this pain, after months of waiting and ruling over this decision, I realized that this decision was not going to be made by me, it was going to be made by the police," Ahn said. "The entire process felt like every invasive question was always pointing the blame back at me as if I could've stopped him from assaulting me that night." 
When Ahn asked the police if there was another avenue they could go, she was told by an officerthe "only thing you can do now is try to not let it happen again and move on." Ahn didn't know what to do next. They emailed several people to share her story. 
"It felt like a shot in the dark," Ahn said. 
This is not a rare occurrence in cases like Ahn's. Around 80 to 90% of sexual harm reports to the Chicago Police Department from 2010 to 2019 did not result in an arrest, according to CAASE. Out of all sexual assaults that occur nationally, 68% are not reported to law enforcement, according to a study conducted by Chicago Alliance Against Sexual Exploitation. 
Anthony Riccio, the Chicago Police Department's former first deputy superintendent, said it was "almost impossible" to get charges on a sexual assault case where the survivor was voluntarily intoxicated because, to prosecutors, they were not a "winning case," according to The Chicago Tribune.  
Ahn took their story to the State Rep. Mark Walker of the 53rd District, her former employer. They formed legislation that closed the "loophole" on consent while intoxicated and proposed it to Gov. JB Pritzker in the spring of 2022. Ahn testified in front of the House and Senate judiciary committee with Illinois State Senator of District 27 Ann Gillespie. The bill was passed unanimously.  
The bill amends the SASETA to specify that someone is unable to give consent when intoxicated, even when the accused assaulter did not provide the substance that intoxicated them. 
"I think a bill like this highlights the importance of making sure people know there are resources and laws that protect them and organizations willing to fight on their behalf," said junior Sergio Godinez. 
Advocates of the bill are hopeful that it will lead to more trauma informed and less victim blaming responses from law enforcement and prosecutors when survivors report their sexual assault.
"The law will require them to look past the issue of who chose to drink or who administered the substance," Behr said. "It will matter how a victim was harmed regardless of how that person became intoxicated or impaired." 
Behr is unsure if the bill will lead to more arrests or more people coming forward because Illinois has "good laws" regarding sexual assault but not always "the best implementation." 
"We have good laws," Behr said. "Is it what we see on the ground from our criminal legal system and all the agencies that are involved? Not really." 
Behr believes part of CAASE's job is to remind people what the law is when advocating for their clients. 
"The legal system on every single level is so corrupted," Ahn said. "We could close this legal loophole but the fact is that my rapist is still completely free." 
Survivors of sexual assault can call the National Sexual Assault Hotline at 1-800-656-4673 or the Chicago rape crisis hotline at 888-293-2080. To find a rape crisis center near you, go to www.icasa.org/crisis-centers.