Reading isn't always a drag: Open Books hosts their first ever drag event in Chicago
February 5, 2023
"Hello Queers," Chicago drag performer Whorechata calls out to the crowded children's section at Open Books in West Loop Saturday night. The room erupts with cheers as the drag performances begin, each resembling childhood stories like "Cruella Deville" and "Where the Wild Things Are." 
DePaul alum and drag artist Caro Aceves, better known as their stage name, Whorechata, works at Open Books and hosted the event to show that drag can be done outside the club setting.
"There's so many reasons why people can't go to a club, whether they're sober or they are immunocompromised or under 21," Aceves said. "So taking drag outside of that, to wider audiences is really important because drag is for everyone, and everyone should be able to experience the celebration that is drag."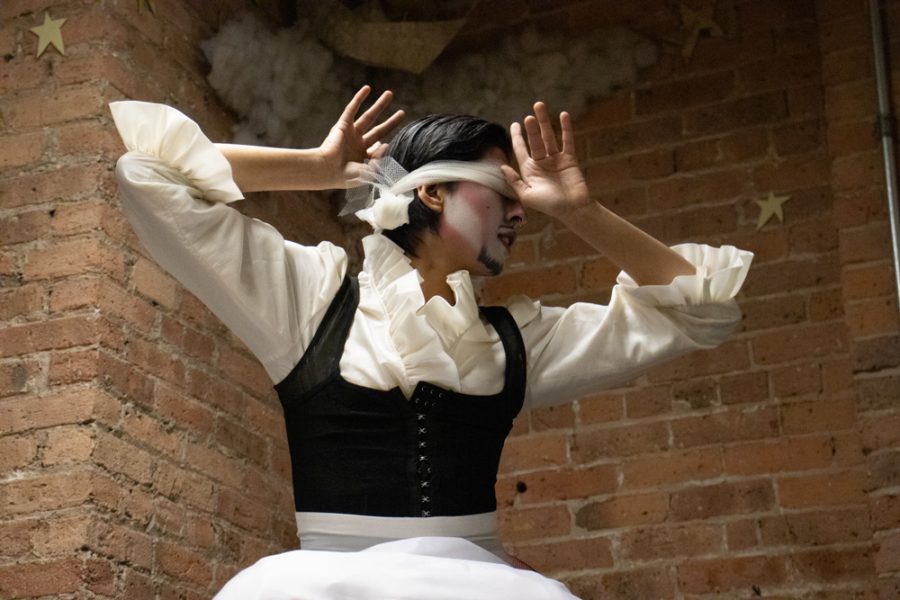 Aceves planned this event with the support of his co-workers and other drag artists. 
"This whole idea came about when, a few months ago, my supervisor mentioned the platform we have here in the kids room," Aceves said. "he proposed the idea of getting rid of it. But if we have the stage we might as well use it. And my supervisors were really supportive of this idea, and I hope in the future to make this a more regular thing."
The book store combined with drag performances was received well among the crowd. Many under-age attendees were excited to finally go to drag performances. 
"The scholastic book fair nerd in me is geeking," Lelia Woods, an attendee said after the performances were over. "We need more queer spaces that aren't surrounded by drinking."  
This is not the first time Aceves has tried to include reading and drag around Chicago, with some areas posing more difficulty than others. In fact, he said he has had more than one encounter with hate groups in the suburbs protesting the events. 
"This so-called activist group that would go to all-ages drag shows and protest and accuse the drag artists of doing things we've never done," Aceves said. "I personally have been dogged by the Proud Boys for performing drag in the summer, and I'm not the only one. It's hard to bring drag to children because people are very bigoted and trying to kill us."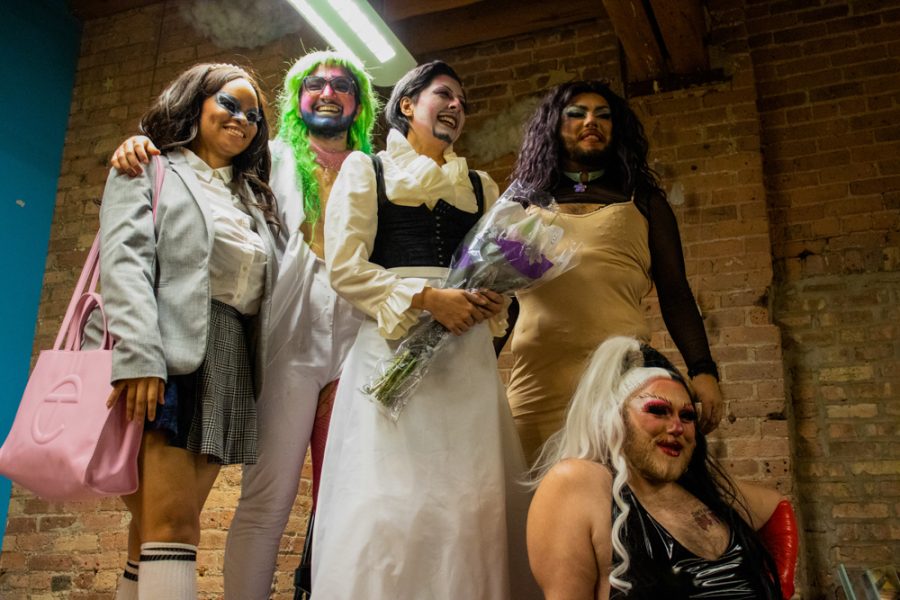 Aceves had the event labeled 18+ in concern of protests, but hopes to open it up for everyone in the future. 
"I was a little nervous about having it here at Open Books, but making it 18+ and in a space where I'm familiar with helps a lot," Aceves said. "Kids deserve to see their art because kids are queer." 
Aceves used to work at the Richardson Library with DePaul senior Testostermoan who also performed at Open Books as "Where the Wild Things Are."
"I think Whorechata is really trying to combat the negativity around drag by showing that drag art is just like another form of art," Testostermoan said. "Having this Open Books event is showing these two things can coexist. Why wouldn't kids like drag? It's literally like fairy princesses and dressing up and performing stories. Kids need an opportunity to see queer culture like this."
Aceves hopes to make Drag performances more regular at Open Books in the future. 
"The vision is that it comes monthly, fingers crossed, because it's not just drag," Aceves said. "It's family for a lot of people. Like everyone who helped make this happen, they're drag performers, but they're also my best friends. Drag allows people to find themselves and find each other in a time where people need community, and Open Books can be that place."