Biden and Pritzker to end Covid-19 'Public Health Emergency' Declaration in May
Gov. JB Pritzker plans to end the public health emergency classification of Covid-19 in Illinois later this spring, according to NBC 5 Chicago. 
This news comes after President Joe Biden announced on Jan. 30 that he will lift the public health emergency declarations of Covid-19 on May 11. Amid these decisions, the World Health Organization still classifies Covid-19 as a global health emergency, as do Chicago residents who are immunocompromised. 
Amita Rao, a Chicago actress with a weakened immune system, said she is frustrated with the government's response to Covid-19. Rao said ending the public health emergency (PHE) will make people careless. 
"I feel like the government has decided to take a survival-of-the-fittest approach to Covid," she said. 
Rao, who has contracted Covid-19 three times, believes that state and local governments are making decisions based on popularity rather than science. 
Dr. Phillip Funk, professor of immunobiology and microbiology at DePaul University, believes that ending the PHE is a sensible call, considering the effectiveness of the vaccine and reliability of test results. 
"The virus is going to be with us," Funk said. "It's endemic now. It's going to be there, it's going to be mutating."
He compared the current state of Covid-19 and the state of the flu each year.
"Similar to what we do with Influenza A, there's going to be continued surveillance that's going to be fed into the CDC," Funk said.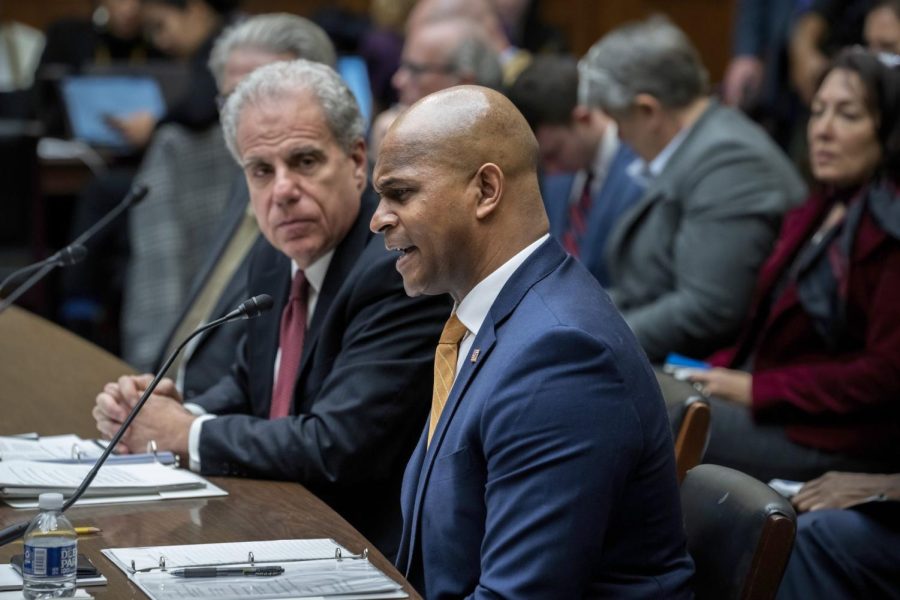 Covid-19 in Chicago continues to be closely monitored and shows significant signs of improvement. Chicago's latest Covid-19 data shows the city's risk level is low, with an average of 329 confirmed cases daily and 31 daily hospitalizations. 
"Covid could still surprise us, but all signs right now are looking good across the country and locally," the Chicago Department of Public Health (CDPH) said in a statement.
The CDPH is in full support of Pritzker and Biden's decision to lift the Covid-19 public health emergency status. 
"CDPH will continue to monitor and respond to Covid every day, and take the steps needed to protect our city, with a continued focus on equity," it said. 
The cost of treatment and testing is where the issue of equity comes into play. Under the public health emergency declaration, first issued by the Trump Administration in March 2020, the government required insurance companies to provide up to eight free Covid-19 tests per month. Vaccination and treatment with antiviral medications was also covered. Under the Affordable Care Act, this coverage will likely continue after the PHE expires. 
For the nearly 30 million uninsured Americans, however, managing Covid-19 safety precautions will become more difficult. 
The Health Resources and Services Administration reports that under the PHE, the uninsured have access to free testing, treatment and vaccines. Now that the PHE is set to expire, free access will no longer be readily available. 
Chicago Covid, an organization that offers Covid-19, RSV and flu vaccines across the city, offers free testing and treatment but only with accepted insurance. A spokesperson from Chicago Covid said that vaccines will remain free for uninsured people who come to treatment centers, but tests will come at a cost. The spokesperson said that Chicago Covid has lowered the price of PCR tests from $325 to $110 to accommodate the need of uninsured Chicagoans. 
Even though the official "emergency" status of Covid-19 will end this spring, some say this term is subjective. Rao still views Covid-19 as a significant threat.
"People respond to the environment they're placed in," Rao said. "If the environment is telling them that nothing is wrong, they will acclimate to that and they will believe it."
She said it is up to Pritzker and Biden to create an environment of caution, concern and continued safety surrounding Covid-19.
Funk, on the other hand, is more hopeful. 
"You're going to see that people will continue to choose to wear masks and that's a good thing," he said. 
Funk is confident that people will continue to get tested and vaccinated after the PHE expires in May. 
He said the city and nation are now equipped with increased knowledge and preparedness that will inform better responses in the future if necessary. 
"We can put a number of these [health and safety measures] back in place, hopefully, fairly quickly," Funk said.