Alexandra Murphy named dean of College of Communication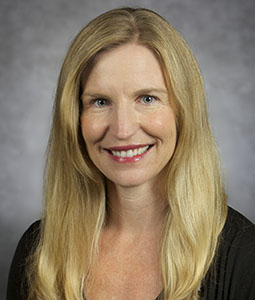 Alexandra Murphy, DePaul's interim dean for the College of Communication, was promoted by Provost Salma Ghanem to dean of College of Communication on March 7.
Murphy has led the college since 2018 as both acting and interim dean.
"The College of Communication is a special place," Murphy told DePaul Newsline. "I have witnessed first-hand the passionate commitment of our faculty and staff to provide a transformational learning experience for our students. I am honored and excited to have the opportunity to continue to work with this talented group and to serve our students in a more permanent position as dean."
Ghanem told Newsline she is grateful for Murphy accepting the position and continuing her work at DePaul.
"Lexa has served DePaul and the College of Communication very effectively since she joined DePaul in 1998," Ghanem said. "She demonstrated great leadership as acting and interim dean, particularly during the trying time of the pandemic… I know she will do great things for the college in the years to come."
Konner Gross, a graduate student in the Public Relations and Advertising (PRAD) program who completed his bachelor's degree at DePaul, said Murphy has been the dean of the College of Communication for most of his college career.
"I think there's just something to be said for being there for four or five years," Gross said. "Calling a spade a spade, if Lexa was able to lead the college through Covid, social unrest [and] declining enrollment… I think that she can really put on her thinking cap and work with the connections she has built [and] get some [things] done."
Over the next several years, Murphy will be combatting several college issues including recent enrollment declines and diversifying faculty and student populations.
For students who want to speak with Murphy about concerns or to meet her in person, her office, which is located in 14 E. Jackson Blvd. in Room 1206, is open from 9 a.m. to 5 p.m.