The changing the desert landscape: Chicago's seasonal farmers markets push lawmakers and vendors to advocate for food accessibility
May 15, 2023
Spring time in Chicago marks the start of farmers market season, as fresh produce, hot tamales, and organic dog treats are sold from Andersonville to Austin. 
Beyond the allure of organic products and handmade soap, these neighborhood common grounds accept government assistance programs such as Supplemental Nutrition Assistance Program (SNAP), Electronic Benefits Transfer (EBT), as well as the Link Match program. Farmers Markets processed $33 million in SNAP benefits and the redemption rate nearly doubled from 2013 to 2020 according to the USDA. 
"It's great for the population of people who are underserved and economically disadvantaged who may be receiving government assistance," founder and president of Danny's Natural Juice Blend Daniele Marshall said.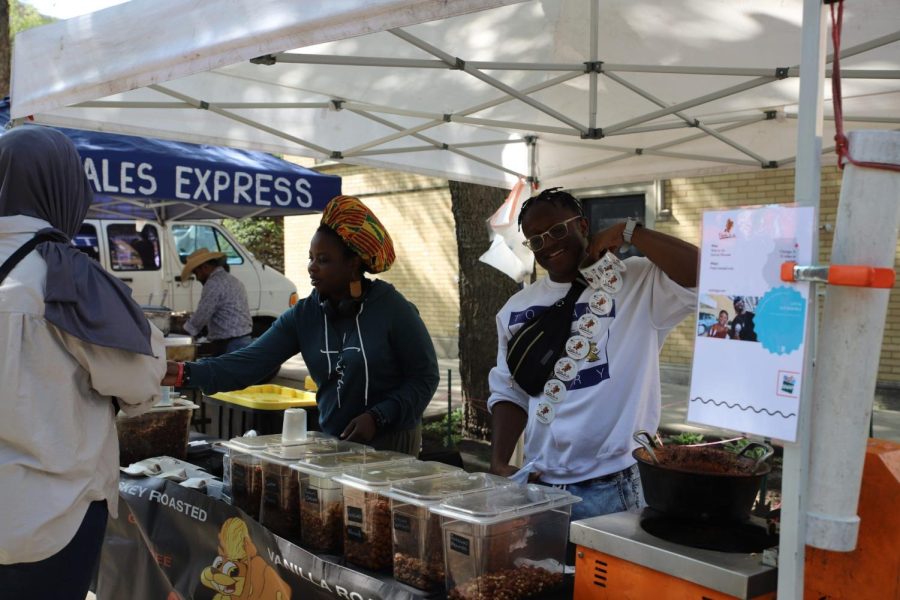 But with SNAP and LINK benefits decreasing in March and emergency SNAP ending due to the pandemic, these benefits have ended for many, contributing to the food access debate among lawmakers in Chicago. SNAP participants will see their benefits cut anywhere from $55 to $255 per person per month. The average on-person household saw their benefits go down by $82 in March, according to Greater Chicago Food Depository. 
According to a 2021 Illinois Department of Public Health report, approximately 3.3 million Illinois residents, or one in four, live in a food desert. 
Illinois lawmakers are looking to change that statistic with Senate Bill 850 establishing the "Grocery Initiative," a program that would provide grants to new or existing grocery stores in food deserts. The grants would apply to co-ops and nonprofit organizations, independently owned for-profits, as well as grocery stores owned by units of local government.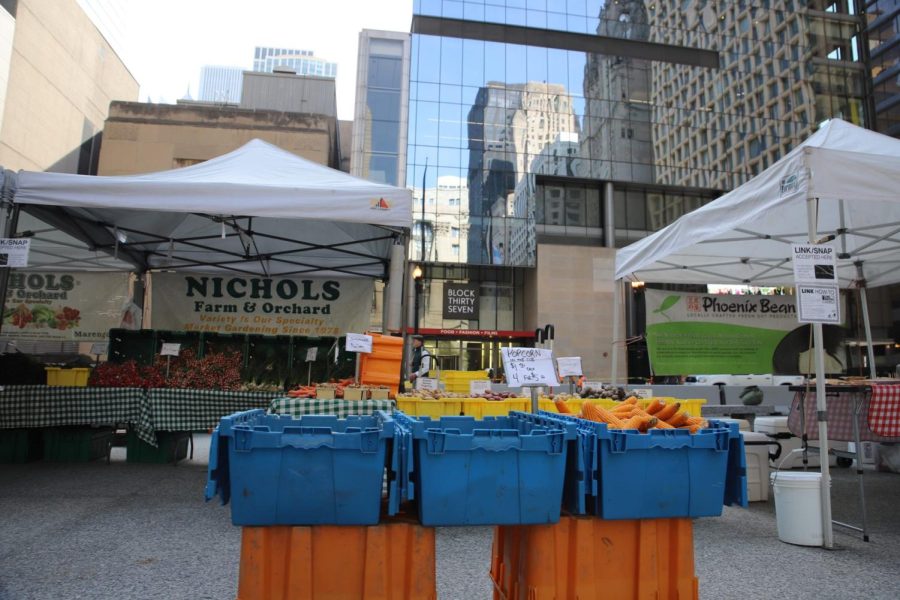 Board President of Chicago Market Matthew Ruffi believes that for many corporate stores that set up business in food deserts, the community's well-being has no impact on their willingness to stay. Last November, The Whole Foods Market in Englewood closed after six years after promising to fill a south side food desert. 
"They don't dislike where they are at, they don't care about the community, they just nothing about it," Ruffi said. "It's a line on a piece of paper. When the profits are good they will be there, when the profits are bad they won't." 
Initially introduced by Gov. J.B. Pritzker's proposed budget for the upcoming fiscal year called for $20 million to fund the initiative. Bill sponsor Rep. Mary Beth Canty is continuing to push for it in the House. She believes it is a way to interrupt violence and alleviate some of the root causes of crime. 
Initiatives and attitudes to the accessibility of organic foods and sustainable practices for all Chicagoans are what many vendors strive for. 
In the Albany Park neighborhood on Lawrence and Sacramento Avenue, Global Garden Refugee Training Farm, a one-acre nonprofit farm, serves refugees from all over the world with different  agricultural backgrounds, providing fresh vegetables to newly arrived refugee families and the broader Chicago community. Market farmers make a part-time income and sell to farmers' markets and restaurants around the Chicago area. 
Farm manager Haley LeRand believes the farm helps them maintain a sense of dignity while providing them with supplemental income. 
"I think most refugees go through a lot of trauma," LeRand said. "It helps them maintain a sense of dignity if they can take a skill they had in their home countries and bring it here."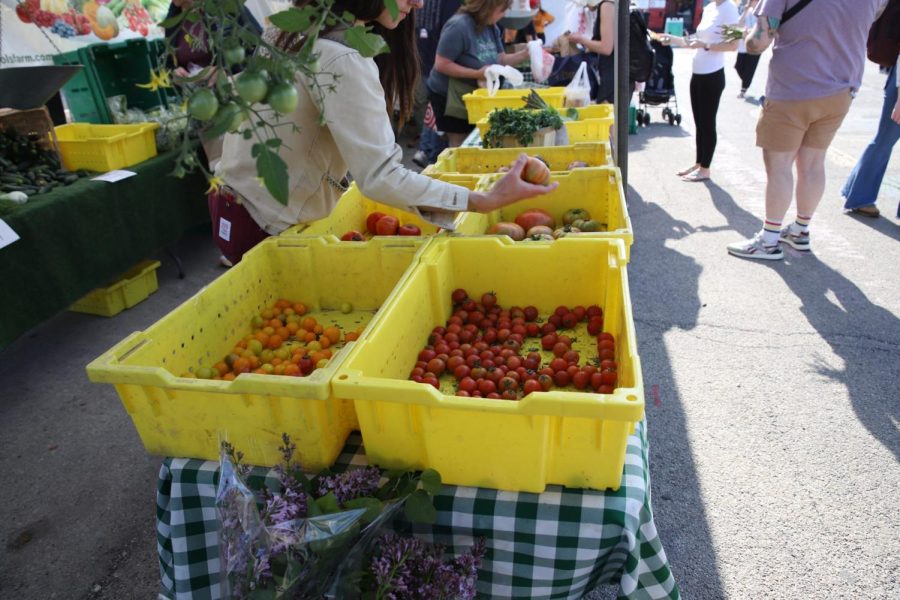 At the Uptown farmers' market, colorful swirls of hand-cut soap line the table of Gracie Pie Apothecary. The sweet fragrances not only are sold at farmers' markets but are given to domestic violence shelters such as the Harbor House.
Owner Rachel Reynolds-Soucie slices travel bars for women living in these shelters. Reynolds-Soucie believes in the importance of markets in the city because of the lack of food access. 
"If you live in Naperville, you have a Jewel-Osco at every corner," Reynolds-Soucie said. "There are often food deserts in the city, people need organic produce." 
With countless volunteer opportunities and ways to get involved, many farmers' markets are looking for help, such as the Illinois Farmers Market Association, Chicago Market, and the Chicago Farmers Market Collective. 
"There are so many opportunities to get involved at whatever level you have capacity for," Ruffi said. 
Chicago's Farmers' Markets open May through July running Monday through Sundays.