15 years of excellence: Champion of student journalism, Marla Krause retires
June 4, 2023
"If you're going to do it, do it right. If you're going to hype it, hype it with facts."
This line from "All the President's Men" spoken by Robert Redford's Bob Woodward, brings to mind The DePaulia's trailblazing advisor, Marla Krause.
After 15 years of tirelessly showing us how to "do it right" as our fearless leader, Marla is retiring, making this issue of The DePaulia her last.
Marla's career is a decorated one, and her ensuing retirement is much deserved, but for us, her departure is bittersweet. We are losing a champion of student journalism and an educator who has taught us to "do it right" more than any other professor in DePaul's journalism department.
Chicago-born, Marla is one of many journalists to make a name for herself, cultivating so much journalistic talent, though she's also proved a pioneer in the industry.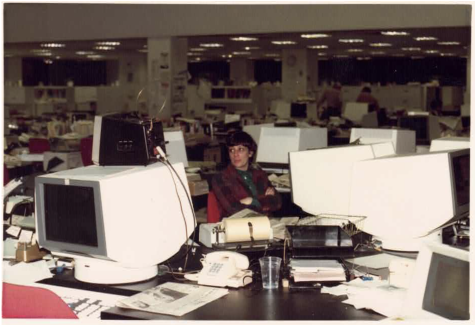 After graduating from the University of Illinois Urbana-Champaign and earning her master's at the University of Chicago, Marla experienced gender bias in the industry, as it took her a few years to break into a newsroom. Still, she remained determined and found work with Lerner Newspapers, covering the city's far North Side before eventually becoming the editor of a paper in Highland Park.
It was then that she broke into the daily newspaper business, getting a job as a copy editor at the Milwaukee Sentinel. After just four months, she returned home when the Chicago Tribune hired her as a copy editor.
Marla was the first woman journalist in the Tribune's sports department that employed around 50 men at the time. She was later promoted to Copy Chief, essentially running the editing side of the morning sports section. Over the years, she was lead editor of the afternoon edition's news section and later oversaw the paper's bi-monthly special magazine sections.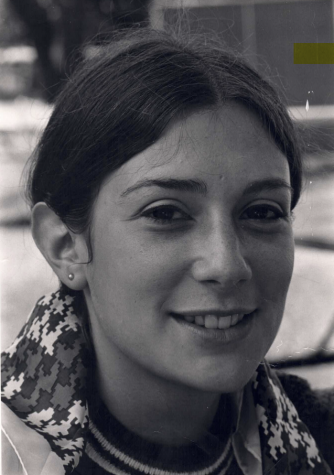 Being part of major editorial decisions at the Tribune, Marla was present for many discussions regarding influential stories featured in the story over the years like the death of Mayor Harold Washington and the Challenger shuttle explosion.
In total, Marla spent 22 trailblazing years at the Chicago Tribune.
In 2007, DePaul offered Marla a teaching position, and a year later, she took on the role of The DePaulia's advisor.
Both as a professor and our staff's leader, Marla is tough but fair. Her own experiences as a Jewish woman journalist in an industry historically dominated by white men has made her tough as nails, a quality she's passed on to many of us.
More than anything else, Marla is loyal.
She is loyal to all of those who've had a byline in our paper. Over a span of 15 years – decorated with countless award-winning stories and The DePaulia issues – time and time again, Marla goes to bat for us.
She fights for her students, and as she heads into retirement, it is that part of her advice that will be missed the most.
While she is small in stature, believe us when we say, you do not want to pick a fight with Marla. Our condolences to anyone who has unfairly criticized one of her students' work over the past 15 years, but also, you probably deserved Marla's wrath.
There are mixed feelings throughout the journalism department and the College of Communication towards Marla. From afar, many see her as one who jumps at the chance to criticize DePaul, but there is so much they do not see.
Behind closed doors, Marla keeps us at bay. She reminds us to tell the story we have, not the one we want. Truth will always trump color for Marla, and because of that, it will always do the same for us.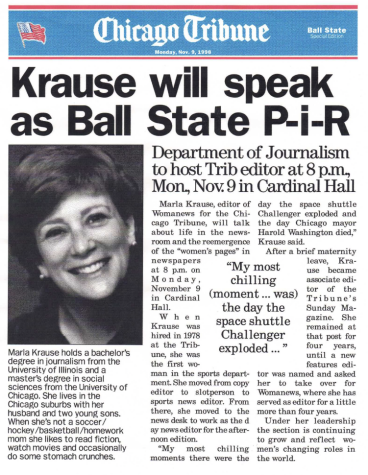 What she does indeed jump at – and does so more than any other faculty in the department – is the chance to tell the truth. Marla is not afraid of anyone, and if she believes in your reporting, she will have your back no matter who comes to criticize. Whether it be another professor, a dean or the university's president, Marla spends little time worrying about who will be upset by our truth-telling.
By far, this fearlessness is the most valuable quality she has instilled in all of us.
Marla cannot be replaced. Her shoes are simply too big to fill. Still, as the college readies to select a new leader for our paper heading into its 100th year, we hope administrators and leaders in the journalism department see the critical value of an advisor who is willing to hold DePaul accountable like Marla did.
Truth does not always feel good, but it is necessary. Whether our next advisor understands the importance of telling hard-truths or not, The DePaulia staff certainly will because that's what Marla taught us.
To Marla: 
Our gratitude for your tireless effort, loyalty and overwhelming support cannot be accurately characterized with words on this page. Thank you for molding us into the hard-nosed, bulldog-like truth tellers that we are. It is because of you that this paper has become a heralded institution that unwaveringly holds DePaul's leaders accountable.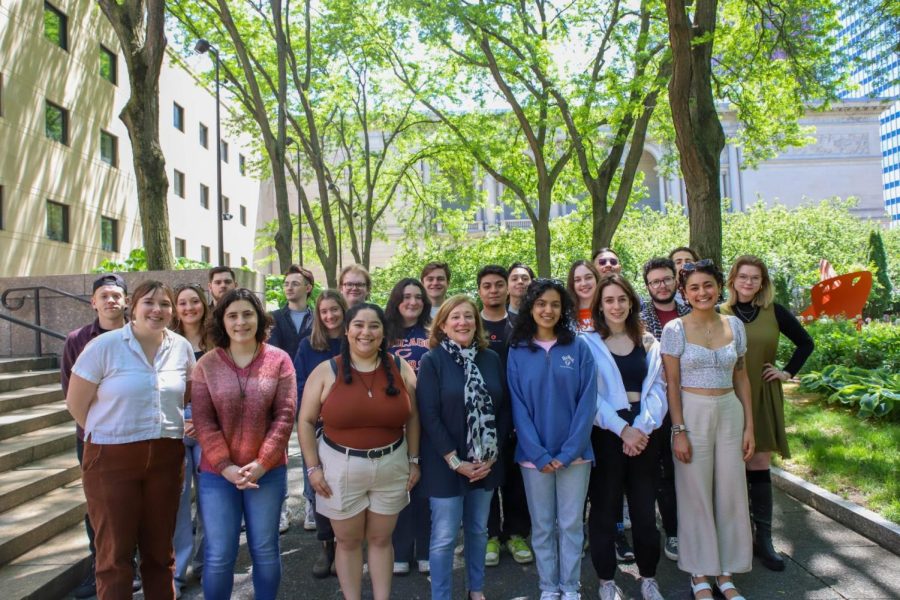 They might not miss you, but we sure as hell will.
There are not many who have what it takes to toe this line of DePaul professor and The DePaulia advisor like you have. Not many of your peers are as tough as you have been, especially these last few years. That thought recalls one more line from the film version of Woodward and Bernstein's story, said to the duo by another journalist in the Post's newsroom.
"I guess I don't have the taste for the jugular you guys have."
No, they sure don't.